Podcast: Play in new window | Download | Embed
Subscribe: Apple Podcasts | Android | Google Podcasts | Spotify | RSS | More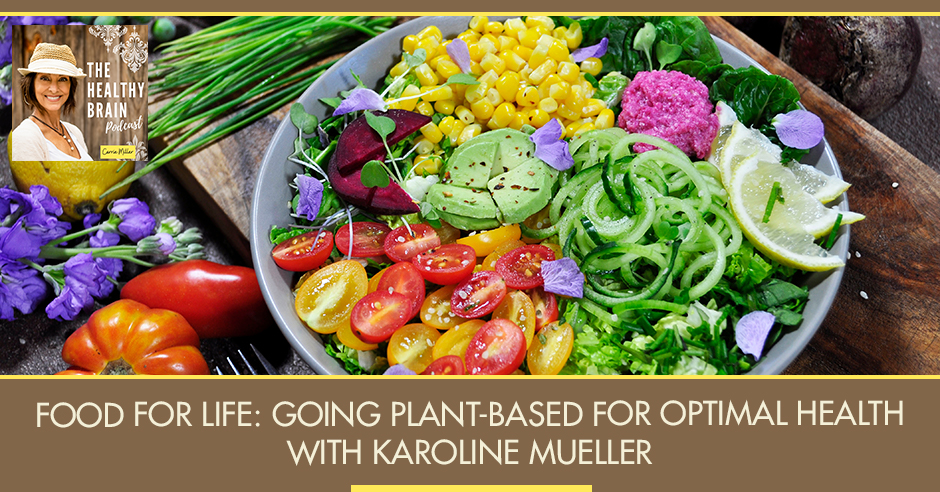 Karoline Mueller has struggled with obesity and depression for decades while she obtained her PhD in Chemistry at the University of Houston. In 2011, she decided to start actively searching for help, to not only combat her struggles, but also to support a friend who had triple bypass surgery. In 2015, she acquired her certification as a Food for Life instructor, teaching plant-based cooking and eating for optimal health, cancer prevention, diabetes, and weight loss. Currently she's a member of a plantpure community and teaches cooking classes at Lifestyle Docs. Today, she joins Carrie Miller to share her story and talk about a healthy plant-based diet from personal experience.
—
Listen to the podcast here:
Food For Life: Going Plant-Based For Optimal Health With Karoline Mueller
I am so excited about our guest. I truly believe her story will be a blessing to you, maybe a family member or even a close friend. Our guest has struggled with obesity and depression for decades, while she obtained her PhD in Chemistry at the University of Houston. In 2011, she decided to start actively searching for help to not only combat her struggles but also to support a friend who had triple bypass surgery. In 2015, she acquired her certification as a Food for Life Instructor, teaching plant-based, cooking and eating for optimal health, cancer prevention, diabetes and weight loss. She's a member of a plant pure community and teaches cooking classes at Lifestyle Docs. She's originally from Germany. She has a great little accent that lives right here in Houston, Texas. Welcome to the show, Karoline Mueller.
Thank you for having me. It's a real pleasure to be here with you.
How are you? It's a great pleasure to meet you in person. I know we talked on the phone and all, but we're happy you're here because this is the first interview in the whole-foods plant-based series and I'm grateful you're here to tell your story and share with our audience your expertise in this intriguing dietary lifestyle. We're always looking for the key that unlocks the door for us individually.
There are many ideas out there and it's getting a little tricky to sift through. I spent years trying to figure out what I should be eating, especially with being severely obese. At one point, I weigh 240 pounds and I'm only 5'4 foot. My thing was always, it feels like an addiction but if I was smoking cigarettes, I knew what to do. I knew that quitting would be the best thing to do. If I can do it or not, I would know that's the best thing to do. I know several people spend time with them so their transition's coming to that point of not knowing that quitting is the only thing. One of my friends in my childhood did it several times because it's hard. I get how hard the addiction is, but there's food I have to eat. What is this? What is going on? It took me years to finally understood that food that is more food-like substances and actual food is what triggers me into this addiction and because I have this very long history. For me, it started when I was three years old.
Let's start out by giving the readers a glimpse of your world. What it was like to be in your shoes when you were struggling with this obesity and depression? I know it's hard to go back and talk about it or think about it, but it can help someone else.
Even though it was my body and my experience, I was a baby. I have to go back to family law. The story was that when I was three months old, something happened and I kept vomiting. I didn't keep any food in me, not enough and I lost weight. Everybody was worried and the doctor didn't know what to do. They gave me vitamins and it made it worse and I had been on it for a while. My mom figured out to give me cream of rice and I could keep that down. It's probably like rice flour, like cream of wheat, but the cream of rice. I had never seen it. I was three months old. That's not something I'm familiar with, but that was the story.
We had a lot of colds and this general sinus infection stories going on in my family. My oldest brother is nine years older. He would have been twelve when there was a decision made of taking his tonsils. My brother at twelve years old had a tonsillectomy and back then the thinking was that you could do it preventively and because I had some issues, they decided it was a good thing to do a tonsillectomy on a three-year-old. I can tell that it did not get better from this. All this infectious stuff kept going on in my family. I had some polyps in my sinuses. When I was seven years old, I had another surgery. After each surgery, I gained weight. As a three-year-old, I went from a skinny baby toddler to suddenly a fat toddler. At seven years old, I put on weight again. At eleven years old, I had an appendectomy and right after that, I put on twenty pounds.
There was something going on. One of the thoughts I have now, but I have no idea if it's true or not is that I have a body memory of starving because I was a starving baby. You don't get to eat at all with surgery. You get more antibiotics so probably my probiome, my microflora is a little messed up too. All this contributes to my eating behavior in some way. When I was thirteen, my oldest brother who had a lot of health issues in the same vein, he found more plant-based eating, but dominantly raw. There was a lot of emphasis on raw, but not exclusively raw and exclusively plant-based. We had a little bit of a strange mixture where we ate a lot of raw vegetables and even raw shredded grains. We got a mill to make this ourselves.
Did juice it all? The people weren't juicing.
There were some, but no, we didn't do juicing. We still kept like cheese and processed meat in our diet.
Where were you raised now?
This was in Germany. I came in when I was 28. It's so German. We didn't eat that much meat. We only ate meat twice a week, but we would eat these cold cuts, this processed meat every day. It's like backwards, but we didn't know. My mom, unfortunately, died of colon cancer when she was 60. I was 22. It was pretty tough. I was very close to my mom. I'm the youngest and it was traumatic.
You were at what weight during that time?
When I was eighteen, I had some issues with joint pain. I went to a fasting retreat. I heard in a discussion that when we think of fasting, we think more of water fasting, but what they did was a modified fast where you got a glass of carrot juice the morning in a big cup of vegetables. I did that for six weeks and I lost 22 pounds. During that time, my mom got diagnosed with cancer and being a little stubborn, I wanted to maximize that fasting. I didn't even do the breaking of the fast while I was at the retreat. If anyone ever does a fasting retreat, do the breaking of the fast there. Have enough time to get used to foods again. It would help that in the retreat is they bring you back this healthy food and that you get used to eating those healthy foods. It's such an important part of the whole fasting process.
Did you all think you had gone through this retreat? Did anyone discuss it?
They did not discuss nutrition during that fasting retreat. That was not in their awareness.
I was thinking more on the lines of were maybe introduced to your mom during this time? You said your mom had been diagnosed during this time. When you came home, did you share all this with her and did you know anything?
She's the one who sent me. She knew about it and I was talking about that experience.
Was she on any plant-based diet or was it cold cuts and all?
We did all the same. We ate a lot of raw vegetables. We had switched to completely whole grain. When we started it, getting whole grain bread was difficult. We would drive to a special bakery somewhere and then we started making our own bread. We kept that twice a week. I was pushing back then already for less meat but for some reason, cold cuts didn't feel like meat.
It was sliced thin a lot of times. You roll it up and eat it.
That total gap of awareness is mind-blowing. Fast forward, I came to the US in December 1995. I was excited here because I had been studying chemistry and I suddenly was in a research group and people valued me. There was a lot more personal contact because I was doing my first full-length six months research project. There was a lot of attention to me that I never had being one student in a big group before. It was exciting. I ate fairly healthy and I lost weight. I came back for my PhD and the difficulty started up again and all my good healthy eating behavior went out the window and I found ice cream. Ice cream in America comes in even bigger tubs than in Germany.
It seems like it's creamy. I'm sure that it's not creamy in Germany though.
They have good ice cream in Germany, too. In Germany, the biggest containers are probably maybe a quart, but as you know here, the containers even bigger.
Did you start to indulge in ice cream?
Ice cream, cheese and yogurt. I gained weight and then I would put an effort in and lost some and gained until I was at 240 and then I was like, "Something needs to change."
For you readers, I'm sitting here looking at her right now and she is a tiny thing. For you to weight 240, that's hard to believe.
I did a test once. I put 70 pounds of quarterly backs on me and I could not go up the stairs fast. It was so much weight. It's 240. I would have to put on 90 pounds. It's amazing how the body gets somewhat used to that and somewhat functions. At 220 pounds, I was moving a lot. I was dancing, hopping and bobbing around and my body put out for this.
You got used to the weight. Where was the transition? Where did that happen?
At that point, I was phasing finally the depression that's quite reoccurring in my life. I realized at that point looking back. I decided that the most important goodness I can do for myself is to stabilize my weight because I didn't have a solution. All I could do is to keep it as stable as possible. I was between 200 and 220 pounds for years. Over the process of figuring stuff out, I had become vegetarian and then I had become a vegan, but each time, the lure of the hyper-processed calorie-dense foods called and I was helpless because I didn't have sufficient knowledge. I'm sure if I had looked back and someone had discussions with me, I would have a lot of knowledge, but I hadn't put it together so I could grasp it. After I finished my PhD, I was very active. I was moving. I biked a lot and I was super active. I went to these Nia classes or yoga classes. I did six classes seven times a week.
What exactly is that?
Nia is a movement class choreographed with music. It's a lot of fun for me. There are movement elements that come from modern dance, martial arts and from healing arts. It's beautifully put together to music. It's very expressive. It emphasizes that we need to move for this purpose. It's not, "Go up the stairs 100 and down the stairs." It's like infusing the movement. These feeling of strengths, sadness, happiness and playing to those emotions.
We are helpless when we don't have sufficient knowledge.
Click To Tweet
It sounds a lot like modern dance I took a class in college. A little bit of mini-courses. It wasn't about movement and emotions did play a part.
It's super expressive and playful. In 2011, a friend of mine went to see a doctor because he had some symptoms and they measured his blood pressure it was so high. He immediately went to the hospital and he ended up his triple bypass surgery. I was sitting in his house looking out for his dogs. I didn't have Wi-Fi at home yet at that time, but he had. I started looking into something that friends had told me in 2000. They had talked about Dr. John McDougall. I went to his webpage and I had gone there before, but I hadn't understood it. I'm sure that by 2011, a lot more work had gone into his webpage to organize it and to explain things. I finally understood that difference between the processed vegetables, plant foods and more unprocessed once. I don't think there is a person in the world that will argue that white table sugar is a health food.
Nobody I've ever interviewed says it is. It's not good.
We know that if you process starchy vegetables into pure starch, it's the same thing as sugar, but the debate about fats is still waiting. I can only speak for me. I know that once I took all the oil out of my diet, it changed a lot of my behavior that's around this addiction-like to foods. Even my sense of how I taste water changed. Water suddenly had creaminess in my mouth that I never experienced before.
What are some of the vegetables that if you're not using oil, they say, use some vegetables? It's all of them. It's like mushrooms and onions. What do you use to start a base or do you throw in vegetable broth when you start to cook?
Much of our cooking starts sautéing onions and we have that perfectly down without oil. We don't need anything. We have a stainless steel pan and they're sautéed beautifully and you can use a little bit of water to deglaze and you can get them exactly to the degree of golden brown that you want.
Most readers are thinking, "No, I got to throw in my butter or what oil do I start with?" That is the norm. Especially, here in the south.
I can relate when my friends first told me about John McDougall, I was like, "I need to sauté onion. I need the olive oil."
It makes it rich and yummy.
I don't even know that you could sauté onions without oil. That's why I love teaching people how easy it is to sauté onions without oil or any vegetables. We sauté mushrooms, carrots and I love jícama. They get nice and crispy.
Do you cook jícama because I just slice it up? I put it in salad.
I like in both ways. I like them raw, but sauté, they have crispiness to it. They're a little bit like water chestnut. They have a little bit of a crunch to it, but then a little softened and the flavor gets sweet. It's very nice.
I'm new to this. I'm going to be learning from all these interviewees and guests, which is awesome. At the same time, you guys are.
That's vegetables, but sometimes you want to have something that's with a little sauce. You can blend vegetables. It makes something beautifully creamy and rich. It works for soups. I'm late on that. For some reason, maybe because of the name, I resisted the cheese sauce, but you can make a beautiful cheese sauce with potatoes, sweet potatoes, bell peppers and carrots. You put a little bit of nutritional yeast if you want that cheesier flavor.
I always wondered about that nutritional yeast. I'm wondering what they use for? I want to get back to your story.
After I found John McDougall, I also found that he offered an advanced study weekend twice a year. It was a three-day event inviting all kinds of guest speakers. He called it Advanced Study because he also invited people who had ideas that he found intriguing, not necessarily agreeing with him. It was a wonderful exposure to all kinds of people. I never made it to Santa Rosa, but they offered it over the internet. I bought the internet access and I would be glued to the screen was three days in the beginning. That's how I found Dr. Neal Barnard from the Physicians Committee. I found T. Colin Campbell who had written The China Study. He had done the original research for over a decade or longer on The China study.
He also wrote a book.
That's called The China Study. That was much later. I had invited Dr. Kim Williams. He had invited many different people. He invited Dr. Esselstyn and other researchers too. I remember one time, he invited a paleontologist looking at the whole discussion about the paleo diet. He invited someone who studies that and what's going on. That's when he coined the term Starchy War. It's not about eating white starch. It's about easting starchy vegetables and grains in their whole form. That's what humans did when they're gathering. They're gathering these teeny-tiny grains. They're gathering the raw vegetables. For most hunter-gatherers, that is the bulk of their nutrition. That's the constancy in the nutrition and the meat is when they happened to get it. There are exceptions and the beauty of us humans that we can survive in many different circumstances and environments. It's pretty amazing. We started in Africa and we went to basically anywhere on this globe. It's mind-blowing.
I had my hallelujah moment and I changed my diet. My poor friend came out of surgery and I saw him. I told him, "This is what I'm doing and this will work to lose weight and to get healthy." He was still totally drugged up. I told him about dairy and how it's full of saturated fat. Especially with triple bypass, that's what you need to get out of the diet. When he came back a few weeks later, he had thought about it. He's a very scientific person. He didn't drop meat yet, but he dropped the dairy.
At this point in your diet, there was no meat. Had you dropped meat yet?
I had been a vegan already for some time. It was a big change for me.
Did you ever take the meat back into your diet?
After becoming a vegetarian, I never took the meat back. After playing with vegan diet, I had slipped back into dairy like ice cream at one point for a little bit. At this point, I knew it was a bad idea not just for me, but that it's not a good idea for the world either. I felt very strongly compelled to not eat dairy. There's still plenty of rich food in a vegan diet and that's what I gravitated to. The self-soothing, depression and all those wrap together.
How much weight did you drop?
At that point, I don't know exactly where it started. Let's say maybe 210 or so and by Thanksgiving, I was down at 180. I had started in August and then by next year in June, I was down into the 140s.
You had dropped 100 pounds. You were like at around 240, you said.
Not, when I started. That was years earlier, but overall, yes.
Sometimes we have to go through those life changes ups and downs but look at you now.
I was always very good at dropping weight. I just never could keep it up. Earlier, I was on an Atkins diet when I was eleven. Back then as a child, as a fourth-grader, I probably dropped 20 pounds and then put 40 pounds on. I did that each time and that's why when I reached 240, I knew there could be no more weight gain beyond that. My goal in life at that point was to stabilize my weight. Frankly, now I'm at the place where I want to stabilize my weight. I would love to lose a little bit more, but I know that being stable is the most important.
It's something that you can live with for the rest of your life that you're comfortable at.
If a little bit more weight gain comes, I would welcome that, but my mind goes into mind games and I can't let myself go into mind games.
Would you say that the whole-foods plant-based diet is the more sustainable diet that you found?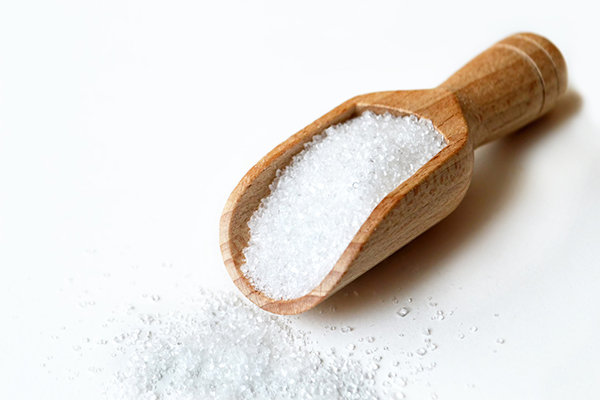 It's the most sustainable diet that I've found. If I was 100% whole and 100% at medium caloric density, I would have no problem. I live for someone else whom I dearly love who also lost a lot of weight after we got together, but he has no addiction-like behavior around food. Food needs to have some interest in him, otherwise, he won't eat enough. With that, nuts came back into my kitchen. Nuts are lovely and healthy.
A couple would turn into a handful.
There are different kinds of nuts.
You've got to experience them all. You mentioned food addiction.
Scientifically, there are debates still wages around food addictions. That's why I tend to say addiction-like behavior. I want to stay away from that debate. It's my experience that I know very much the difference in my brain. If I eat a potato, if it's a white potato or sweet potato, and I have some vegetables with it or if I eat a piece of bread, which is a lot more calorie-dense, it doesn't register. It's the same volume and weight as a full of water vegetables. Potato has a lot more water than a piece of bread. The volume is not there. If you go to something like a nut, it's like 80% fat and fat is the highest calorie density with 4,000 calories per pound. Studies have found that people pretty much eat a pound of food for a meal.
Is that in Texas or is that all?
No. That's what it is. People vary, this is plus-minus. For me to have a nice feeling, I have something in my stomach, a pound is a good thing. They did the studies where they have people eat soup first and a salad first. You would think that by eating something is in addition to your meal, you would eat more, but now it fills the stomach up and people eat less. If I start my meal with a large, nice salad and a soup and then have something else I'm doing wonderfully. If I think, "I need to eat something quick," and I snatch a handful of nuts. I think, "That was quick. I still have time. I'm still hungry. Let's snatch another handful of nuts." A handful of nuts is 200 calories. If there are two handful of nuts, which is very little weight. It's 2 ounces. A pound is 16 ounces. We have nothing in the stomach and I had all the calories I was supposed to get and I'm going to be unhappy for a while. Eventually, my body figures out, "That was 400 calories." By then, I probably long gone on with more food.
I've heard both sides of the story. There were some people say, "If you're hungry, grab a little handful of nuts." You won't be hungry.
It works for some people, it works for people like my husband and my stepmom. I have seen it. I know it works for people.
It's an individual thing.
It doesn't work for me.
That's where it comes in is, we've got to take care of our own health. We got to figure out what works for us. It's important to be very mindful of, "This may work for somebody else, but this is not working for me. What do I need to do to?" That individuality and I'm sure that's as a cooking instructor and a coach, are you coaching as well through your cooking?
I just do the cooking classes.
That's something to always look at. Would you say by the end of all of this losing weight and all, do you still have bouts with depression or has your depression gone away?
The depression went away. My overall makeup is more to look at the negative side that is still there, but I did a lot of therapy and I found something that's called nonviolent communication. I have some tools to help myself through. The physical mechanisms that went on, they are gone with the whole-foods plant-based diet. If I think about my body, I can think about me, but I'm a multi organism universe because I have all the microbiome on me, on my skin, in my mouth, in my nose up, especially in the large intestines. It's a whole universe of creatures there. In order to have those that support my health, I need to feed them.
What we feed them is fiber and fiber comes in two kinds. There is soluble and insoluble fiber and we need both. It's important to eat the soluble fiber in addition to the insoluble fiber and the resistant starches because they feed the bacteria that feed on the substances and they make short-chain fatty acids. If we are talking about 2, 3, 4, 5 carbon atoms in a chain, they are the fatty acid groups and they contribute to many factors in our health.
They contribute to the immune system. They feed that cellular lining of the large intestines because these cells need to be fed to and they need to be very healthy because what seems to be the inside, but it's outside of us. We need to keep that separate from us because if there are gaps between those cells, then the material can slip through and get into our body that is not healthy for us. When endotoxins and protein fragments come in that's cause allergies and trigger autoimmune diseases, all kinds of bad things happen then.
You were talking about soluble versus insoluble fiber. Give us some examples.
If you think about your typical green vegetables, you can sense those plant fibers and those would be examples of insoluble fiber. An example of soluble fiber would be something like beans, oats or barley. They have this soluble fiber that makes that creaminess and they resist the digestion. They're still there to feed our microbiome. They're also resistant starches. For example, everybody knows the effects. If you cook some pasta and it's nice and flexible. You let it sit out, it dries and it becomes hard.
It's the same for bread. It's nice and flexible, sits there and it becomes hard. If you toast it again, it gets heated again and it becomes like, not that crunchy hardness that we don't like in our mouth and you can keep doing this back and forth. What happens each time after heating is the starch crystallizes and then you heat it again and it softens a bit, but then it crystallizes even more. After each heating cycle, you get more starch crystals and they are slow in the digestion. They contribute to feeding our microbiota.
Let's fast forward. We are in the year 2020, the year of COVID and it's been quite an eye-opener of a year, to say the least. Since COVID, I'm sure we have both been thinking about all the individuals out there with chronic disease. Those who have "comorbidities" or have been more prone to COVID. Did the thought keep crossing your mind like, "This is the perfect time to be doubling down on talking about taking control of our own health?" "By eating right, exercising, getting adequate sleep and other lifestyle changes to our bodies and getting healthy again." This regimen of keeping a mask on and social distance for the rest of our lives with no connection is not a long-term solution.
It's been great up until now and all, but most people think it is that it's should be a lifelong thing. COVID won't be the last virus that comes across our paths. Those of us who are in the health and wellness industry, we believe that if you don't have your health, you have nothing. If you could speak on the importance of refocusing on getting healthy in this world. The mask and all that, it's almost like a Band-Aid and it will only help so much and those who are not healthy out there, could you speak to them?
With the mask, I wanted to say, now for sure, we need it because it does cut down on the probability of the transmission and how long we need this depends on a lot of things. That's out of my hands. What I can speak to is the comorbidities. Even if it had no effect on COVID-19, it still would be important to do, but there is a chance. We know in the meantime that the comorbidities have an impact on the fatalities and the severity of how COVID-19 once out in an individual. Dr. Kim Williams who was a past president of the college of American cardiologists and works at Washington University finished a study looking at why African-Americans are so much more impacted and they found that it comes down to the comorbidities. The comorbidities are heart disease, high blood pressure and diabetes. There is a connection, of course, between dementia and in all of these.
I had learned about permaculture and one of the design principles of permaculture is that a design element has to fill multiple functions. That's a smart design. Let's talk about garden. If I plant a tree that isn't a shade tree, but it's also a legume so it feeds the soil and it also produces food, then I have at least three functions in one design element of picking the tree. I don't want a diet that is good for heart disease and a different one that's for diabetes, for cancer, for the environment, for kindness and to take care of food workers. I would love one that fits all the bills and that's the beauty. That's what whole-food plant-based diets are. That gives me the sense that there is something very right about it because it hits many checkmarks. Whole-food plant-based diet, it's naturally low in saturated fat if you don't go crazy with coconut and palm oil that we wouldn't eat anyway because it's too processed.
For cancer, a whole-food plant-based diet is full of fresh vegetables and it's loaded with antioxidants and is low in heme iron. There was a discussion about dairy. If dairy is good or bad for cancer, yes, it has the calcium, because you eat your dark leafy greens and they're full of calcium. The bases are covered there. A whole-food plant-based diet, if you eat a nice mixture of food and vegetables, legumes and whole grains, stodgy vegetables and a little bit of nuts and seeds, it covers the bases for the proteins, healthy fats, for fiber and for antioxidants. Luckily, it cost the basis for tastes.
I know when I eat all these foods, I feel full. To me, I look at it as, even though I don't have my meat. I've never been a big meat eater, anyway. Being raised in the South, you'd think I would be? I haven't been. I don't eat a lot when I eat. When I eat grains mixed with fruit, vegetables and the whole gamut, I feel full. I'm drinking a whole lot more water and that comes in play as well. To me, it's that whole comfort feeling of almost like comfort food for my body. You then have got the people out there that are asking, "What about the meat?" What do you say about the meat and what is your belief system?
Dr. Kim Williams and many of the doctors talk about that nowadays, there are many ways to go into transitional foods and they are not the healthiest, but they're might help you get off. There are all the different ways to go about it. Dr. Nirvana talks about doing a test drive. Get sufficient numbers of meals that you're familiar with, that you picked out because you like them. Get enough of those so you can imagine doing it for three weeks and immerse yourself into it for three weeks. That's one way to do it.
Another one is to focus on increasing the vegetables, fruit, whole grains and to do more and more of that and do less and less of the meat. We have to figure out what works and maybe test drive one. I think all of this, figuring out what works for myself is that it requires a kind honesty to myself to stop and ask the question, "Did that work and how do I feel? How does my body feel with that?" I want to bring a lot of kindness to that and not judging with that question because it can be very triggering.
To a lot of people, it's a touchy subject.
For me too. That's probably why I've been struggling for half a century nearly.
I was going to mention, there's this plant-based for those of you who like burgers, I guess there's a burger out there Beyond Burger and Impossible Burger. Have you had those yet?
My friend for whom this whole journey for me at least was triggered who had the bypass. He ate a lot of Beyond products for a while and they had one of the sausages. They're swimming and fat because they imitate everything. They are very rich in coconut fat. Before I found the whole-food plant-based, I would eat this that was totally plant-based. There was not that much coconut fat in it but some other fats and they were very tasty. They had an apple sage. They've come with four little sausages in a package. It's very tasty. If you look at the calorie content for one sausage isn't that much. It's 200 calories, but it's like 50% of the calories are from fats. For someone like me that keeps triggering me into behavior. For someone like you, you don't have addiction-like behavior. You can deal with a smaller portion, your body doesn't rebel against that.
People pretty much eat a pound of food for a meal.
Click To Tweet
I have an addiction to chips.
You take one off those sausages and you cut it in slices. You add it to some dish and it gives you that ideas that there's something meaty and then you're happy. It's great if it works for you, by all means.
I'm sure you've made lots of bean burgers.
That's what we do. We do bean burgers and chickpea burgers.
Throw some spinach and kale in it. Spice it up and onions.
My husband likes it. Forks Over Knives is a web page that has a lot of lovely recipes on it. It was a lentil loaf that they have on there, but we started making it into burgers. In addition to that recipe, if you ask for mushrooms, we would throw in some dried mushrooms and it intensifies the flavor. There would be some walnuts in there and that's super tasty to me. One thing I want to say, when I became a vegetarian, especially when I was a vegan, I would have a little bit of an urge for was thinking my mind would go to eating meat or so, I would have something with garlic and it might be that German sausages. I don't know how much garlic is in there, but there might be some association and that would fill the bill for me. I would have some tofu, with some garlic and I would be happy. We use tofu. You can bake it. You make some sources out of it. If you marinated a little and bake it, then it's great.
I have not tried tofu yet. I'm scared. I look at the texture and I go, "I don't know," but there's all kinds of different tofu out there.
There are different tofus and different recipes. One of the favorite recipes of my husband is a tofu scramble and lots of vegetables, mushrooms and onions. We love it.
That's sounds crazy. I know a lot of people probably out there have never tried tofu.
It has a lot of protein. Tofu is relatively rich in fat because soybeans are high in fat.
It's a great substitute for me.
It hits that bar if it fits your dietary needs.
I know a lot of people out there are wondering, "I love my fried chicken and all that." What do you say to that? What's your substitute for chicken?
There is something great and they're called soy curls. They're made by a company and they cook soybeans. It's a whole-food surprisingly and then they're processed it a little bit where they're gets stretched and they make something that looks a little like chicken nuggets. There are a little half-inch thick and an inch-long strands and you can eat those. You can add those to dishes.
Is it in the frozen section?
They are dried. You rehydrate them and I love to rehydrate them with a little bit of vegetable broth or something so it already gets the flavor in. You can stir fry some vegetables and you throw those in. There's your chicken substitute. You're covered.
Moving right along to fish. I got to have my fish for those out there thinking. I eat nothing but fish and vegetables.
It's thought of as being very healthy, but the bad news is that fish are very high in pollutants. They are high in mercury and PCBs and all kinds of pollutants and because they are fatty, all those pollutants are the fat-soluble ones. They're the worst where the body struggles to burst. With water-soluble pollutants, the body has a much easier time for them to excrete them because they go out in the urine, but the fat-soluble one, they go into the fat tissue. They need to be processed by the liver a lot. They're difficult for the body and get easily stored. You don't need the healthy fats from the fish. If you think you need an extra boost in long chains Omega-3 fatty acids, the most varied case is to get some algae supplement. Otherwise, eat seaweed, eat your green vegetables. Keep the Omega-6 oils really low.
If you don't eat oils, you don't get those and then have some flaxseed meal. The seeds need to be broken when you buy it or I bought by the whole seeds and I have a little grinder. They're very soft, they're easy to grind. I make pancakes out of old outs or old flour and I add a little bit there. There are different ways. For my husband, I made like a little dessert from flax meal and a little cocoa powder, date paste and he loved it. We got out of the habit. Habits come and go. It's very easy to cover the Omega-3s, especially when you keep the Omega-6 six low.
For fishy taste, for example, I make vegan sushi. You start with a nori sheet and you fill in a little bit of fries or you can vary it. You can use quinoa in addition to the rice, different grains and then some vegetables, all it up and have little dipping sauce and it's wonderful. You can also play with other seaweeds. Some are not so good because they might have some pollutants or too high in iodine, but you can eat the wakame and the nori. If you miss the fishy flavor, you can still get it.
I don't miss the fishy flavor. I was only eating salmon because I thought it was brain-healthy and then come to find out that there is not that many Omega-3s in a piece of wild-caught salmon.
It's tricky because even in wild-caught, it doesn't necessarily have to be wild-caught. There are lots of mix-ups there. If you think about it, it's easy to get those all muddled up.
Sometimes they throw that word in, sustainably wild-caught. What's that mean? I know we've touched a lot on dairy. I've always been curious because we had these chickens on the farm and they lay these eggs and that's why I got chickens to have fresh eggs. They're pastured chickens. They roam free. They have three different pins now that we rotate them in. I'm curious sometimes. Did God design the chicken to only lay fertile eggs or only lay infertile eggs or both?
I don't know that much about it. I know that she can lay eggs. For our dietary needs, I don't think it makes much difference.
We don't need that protein is what you're saying?
We don't need the protein, cholesterol and fat in the eggs.
Do you ever eat an egg?
As a child, on Sundays, we would have a soft-boiled egg and I loved it. Nowadays, I cannot stand that sulfur smell of eggs anymore.
What is the thinking behind? I can understand the meat, chicken, fish and the dairy for sure. I'm having a hard time with the egg because I have sweet chickens on the property.
Enjoy your sweet chickens. Love them.
I do love eggs, but I'm not an egg eater. I don't have to eat eggs every day. It's okay to have an egg every once in a while, once a week or leave it out. Is it going to hurt me to eat one egg or two eggs a week?
Probably, not. From a health standpoint, scientifically, we don't have the studies to say, "If you are a 100% whole-food plant-based or 95% whole-food plant-based that we have solid hard data and know that it's going to make a difference." We don't have that. It's all on a sliding scale anyway. By the way, if you're starving, then maybe you shouldn't eat the egg.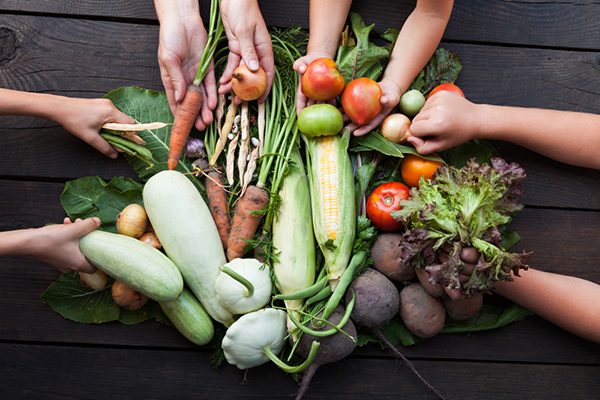 I look at it as if we've invested money in these chickens, not a whole lot, but we bought these exotic chickens. They're going to be laying these exotic eggs. Do we reproduce a whole bunch of chickens and have a whole bunch of chickens laying around or walking around?
You probably don't want to do that.
Give our eggs away. My husband eats plenty of eggs, so there's no problem there. He can have them all.
I would give some away because if he ate them all, that would maybe then start doing harm to him.
They have their seasons. They're fixing to go into a dry season. When it's cold, they don't lay.
That's what I was going to say. In your circumstances, your chicken can stop laying in the winter and the heat of the summer. All this industrial chicken, it's not a luxury that's afforded to them. Birds might have a few clutches in a year, but they don't lay constantly. We already bred these chickens to lay way more eggs than a bird out in the wild.
A lot of people put fans on them and in the wintertime, they put the heat lamps and things like that. I think God didn't make it that way. He didn't make the chicken to lay all the time. It's got to stress out the chicken.
There's the whole discussion about, "Does the cholesterol in the eggs have an influence?" What happens is that if you eat up to a certain amount of cholesterol, if we get cholesterol from the diet, if you add an egg, it's not going to make any difference. If you smoke a dozen cigarettes a day to go from 12 to 30, it isn't going to make a difference. If you're on the low-end of the scale to go from 0 to 1 egg, I think they can show a difference there. I'm not on top of the studies, but I know that there are studies that looked into that. I know that on the low-end of the cholesterol consumption, there is a market difference between none to a little to more. There's steep rice and then there's a plateau.
What recommendations do you have for readers should change over to a whole-food plant-based? Give us your top 3 or 4 tips. I know you talked about it gradually. We pretty much covered that.
I definitely would say, test recipes. If that's completely new to you and you have no idea where to start. I know some people did that where they learned about the health benefits of a whole-food plant-based diet and they came home. They took a large trash bag, empty the fridge, the pantries and were left with nothing. They then asked the question, "What are we going to eat?" They survived. It's possible. It's doable, yes, but it's not that pleasant. I propose to get some recipes firsts and I'm sure Carrie can give you a whole list of web pages out there.
There are sufficient online, freely available recipes out there that you can look through and pick something that looks interesting and tasty to you and then do it, like pasta with marinara sauce, baked potato with all the fixing except the bacon and the butter. You go on and test. You have at least half a dozen different recipes. You have something for breakfast, for lunch, dinner and you thought it through. "I'm in this place at lunchtime, how am I going to feed myself? I'm home at dinner, how am I going to have food ready in ten minutes?" Coming home for dinner and not having food very soon is a recipe for disaster.
Do you follow Chef AJ?
I do.
She's cute and fun. She's got some great recipes.
In COVID, Chef AJ put out an amazing interview and a lot of effort. It's all freely available on YouTube. You can all be grateful to her. At that point, you get to make a decision. You check in with yourself. What seems right to you? Do you want to keep increasing the frequency? For example, "If I'm going to make meat, I make half the amount that I did last week. I figured out instead of eating one steak, I cut it into small pieces. I added to this station. I keep some for tomorrow." If you say, "I'm going to test drive." If you want to test drive, it's okay to test drive for a week, but if you test high for three weeks, there's a chance that the habituation starts kicking in. Habituation means that our nervous system is very pliable. Something that seems very strange when we come across it new, if you keep doing it, it becomes more and more normal.
For example, if you take language, I grew up speaking German and for English, I had to think hard and translate and the sounds were strange and I still have an accent or it's still might sound a little strange to me how I speak English, but now my brain is used to it. If you take a word that's very similar in German and English, for example father. In German, it's father. My brain says, "That sounds strange," because I'm used now to that other pronunciation. That's the same with food. If you think about tofu scramble, the first time it might sound weird, but then eat it times and it might not be so bad anymore. There's one more thing. I wanted to say briefly something about diabetes.
Diabetes type 2 is when the body is insulin-resistant. Meaning, the insulin is there, but it doesn't function to shuttle the sugar out of the blood into the cells. What they have found is what happens is that in the muscle cells or in the liver cells there is too much fat and it blocks that mechanism. Once you take the fat out of the cells, then insulin can function again. All you need to do is to lower drastically the amount of fat in your diet, especially, the saturated fat and your body will burn off the fat that's in the muscle cells and your insulin resistance will go down and the insulin will function again. It's a pure question of insulin resistance, then the body will take care of it.
I've heard many stories about the reversal of diabetes through plant-based.
It's a question if the body still makes insulin. At the beginning of a type 2 diabetes change in the body is that the body makes a lot of insulin. It ramps it up. As long as you're in that phase, once the insulin resistance has gone, the body can normalize and everything.
What about diabetes type 1?
It's still helpful to eat whole-food plant-based so the body doesn't make insulin anymore, but the insulin is still being used. There can still be insulin resistance. As a type 1 diabetic, you count your carbohydrates and you want to be able to keep everything as stable and steady as possible. If you have a high fatty meal, then the next day, there is more insulin resistance. The response in the body is very fast. Even as if you never think about diabetes, that there is still a response in the body to how effective the insulin is. They had demonstrated that by feeding these healthy young people with more fat and testing. There are studies about this. It's supportive to the body to keep the insulin resistance down as much as possible and there are case studies where a three-year-old was diagnosed with diabetes type 1. They went immediately to a high vegetable, high food, whole-food plant-based diet. The whole process of destroying the better cells got at least slowed down.
Some of our readers may be a little skeptical about changing over to a whole-foods plant-based dietary plan. I'm a newbie in this world of plants. I've been eating greens and vegetables for years, but the whole-foods plant-based dietary plan. One of the biggest questions I get is, do you have to eat organic? If so, where do you buy organic? Can we trust H-E-B or Whole Foods? How do you know these days that certified organic means no pesticides or herbicides?
Frankly, I don't. I buy organics because I think it's important to take the pesticides out of the agriculture. It's not healthy for our world. We are talking about how we are losing insects by large percentages. We are impoverishing the word. With all the biocides, we are driving towards a world that doesn't function like we are used to and I don't want to contribute to that. In the store, I will buy organic and then I support organizations that keep an eye if these things are organic. I know there are problems with inspections all over because they are not that many inspectors around. As a consumer, that's the part I can do. I can go to the farmer's market and talk to people. I can grow my own. I have a large garden. Frankly, farmers love you when you try to grow your own food because you learn how hard it is.
There are many different stories out there and we don't know if like for instance, if you go to H-E-B, it says organic on it. Do we just trust that? Sometimes I picked up zucchini. It's like, "That's a big zucchini."
Things can still grow big even organic. There's no question. I can show you some cucumbers that grow big. One thing I want to say is there is a choice between not eating food and vegetables or buying conventional food and vegetables. Buying the convention of food and vegetables is still so much better. There's no question.
I could have you on the show forever. I have lots more questions, but we're going to have to cut this off. Thank you for being a guest here on the show. It's been so much fun and educational for our readers. Our wheels were turning and thank you for all that you do in this great city of Houston, Texas, and abroad. You are giving people purpose, hope and restoring their health. We greatly appreciate you.
Thanks for having me on. It was such a pleasure talking with you.
Please share with our audience, if you would, places where we could find you, like the social media platforms you're on or associations you're involved with or email address. If they have any other questions, they get in contact with you.
I work with Drs. Bandana and Munish Chawla. They have a clinic that's called Lifestyle Docs. It's in Houston, Texas, and they do telemedicine too. They're cooking classes in 2020 have moved to virtual. Wherever you are, you can attend a cooking class. I do a series that's dominantly focused on Your Body in Balance series that Dr. Neal Barnard in the Physician's Committee developed. I am on Facebook as Karlina's Plant Kitchen. I also run the Bayou City Beet – PlantPure Pod. It's also on Facebook.
That was LifestyleDocs.com for their website as well. Karoline, thank you again and God bless you. I look forward to keeping in touch with you. You're such a joy to be around.
Important Links:
About Karoline Mueller
Karoline speaks from personal experience when she claims that eating a healthy plant-based diet leads to a more vibrant life. She struggled for 41 years from obesity and depression. It was during the time she obtained a PhD in Chemistry at the University of Houston that she looked for help. Through vegan friends, she learned about Dr. McDougall and Dr. Ornish and changed her diet to dominantly vegan. Guidance from a psychologist and participation in Nia, yoga, meditation, and more at NiaMoves in Houston provided some relief. Still, joint pain increased and serious health issues threatened.
In 2011, a friend's cardiac surgery spurred her to go back to Dr. McDougall's website. This moment was a turning point. She deeply explored information about whole plant-based food and became a Food for Life instructor in 2015. She now teaches plant-based cooking and eating for optimal health, cancer prevention, diabetes, and weight loss. Her passion is hosting Food for Life "house parties" and classes throughout Houston, Texas.
Love the show? Subscribe, rate, review, and share!
Join The Healthy Brain Podcast Community today: