Podcast: Play in new window | Download | Embed
Subscribe: Apple Podcasts | Android | Google Podcasts | Spotify | RSS | More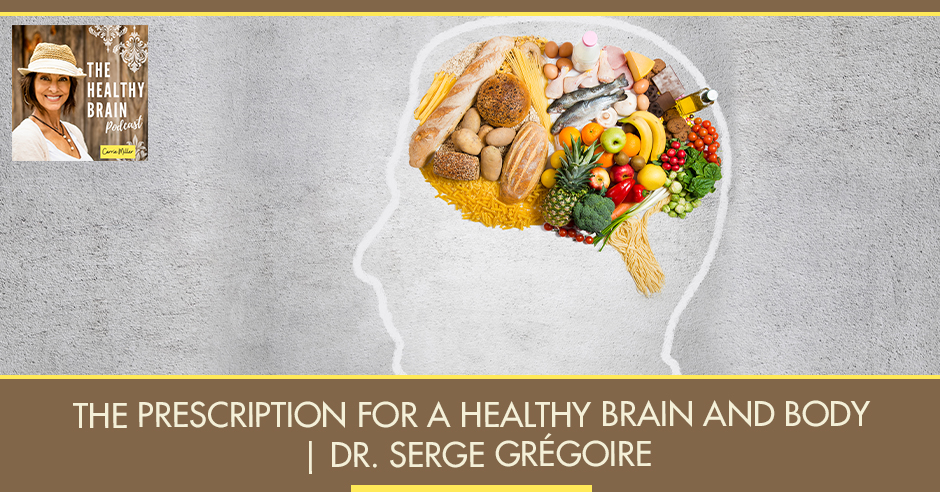 With all the food choices surrounding us, how can we keep a healthy brain and body? In this episode, Carrie Miller interviews Dr. Serge Grégoire, a doctor in nutrition who is certified in clinical herbology and the author of Fats, Cholesterol and You. Being healthy and healing is as simple as taking in the right herbs and vitamins for your body. With this as the foundation of health, Dr. Grégoire shares his prescription for optimizing brain health. With excessive sugar as a major factor for ill health, he shares key strategies on how we could eat less of it and curb our cravings.
—
Listen to the podcast here:
The Prescription For A Healthy Brain And Body
|
Dr. Serge
Grégoire
Our guest is my newfound friend, Dr. Serge, a doctor in nutrition and certified in clinical herbology. Dr. Serge has a PhD from McGill University from the Department of Experimental Medicine. In addition, he completed a six-year fellowship at Harvard Medical School. He's published a number of prestigious scientific journals such as EMBO reports, Circulation Research, stem cells, molecular and cellular biology and many others. In addition, he's published a book on the biology and function of the heart and authored the book, Fats, Cholesterol and You, which I know that's in French that you had mentioned but I can't say it in French, which is distributed all over Canada and French Europe. Dr. Serge holds advanced certification and nutrition response testing from Ulan Nutritional Systems in Florida and he is a certified herbalist through the Australian College of Psychotherapy.
Thank you for having me.
We are excited to have you here. Welcome to the Healthy Brain Podcast.
I'm excited to be here.
With the right herbs or vitamins, the body heals itself.
Click To Tweet
We'd love for you to tell us your story and why you have such a passion to help people in health and wellness.
I became passionate about nutrition because of my own health journey. When I was in my early teens, 10, 11 years old, I started to have a chronic pain issue. Back then, medical doctors would prescribe me medication. That started my vicious cycle of taking painkillers and I started to be dependent on them and I started to take stronger. I was stuck in that cycle. I was that over the years with fibromyalgia, with chronic fatigue, with depression with GI issues, heart issues, different things that doctors would tell me that I have, but at the end of the day, I was slowly dying.
In my early twenties, I came across a nutrition response testing and nutritional assessment that allows the practitioner to figure out why you have issues. When I met that practitioner, she told me what my issues were, which was the first time that I heard why I had problems. As you know, medical doctors don't give you why. They tell you some explanation or whatever, "Take this pill and try this and try that." I was stuck there. That doctor fixed my body with nutrition. I was impressed by her skills that I decided to teach myself nutrition response testing and I opened up my practice. I'm excited to help people because I've seen over the years that more people are stuck in the same cycle that I was stuck in. It means that they go and see doctors over and over but they don't have any improvement. They don't get better. On their way, they get worse because they take a lot more medications and they don't fix the diet. That's my passion, helping people with the diet, the food.
You mentioned nutrition response testing. I know here at your office, the Mind Body Solution, you all perform something called nutrition response testing, where you test your patient's nervous system through neurological reflexes. It's fascinating to me. I would love for you to share with our readers all about this unique approach in your practice.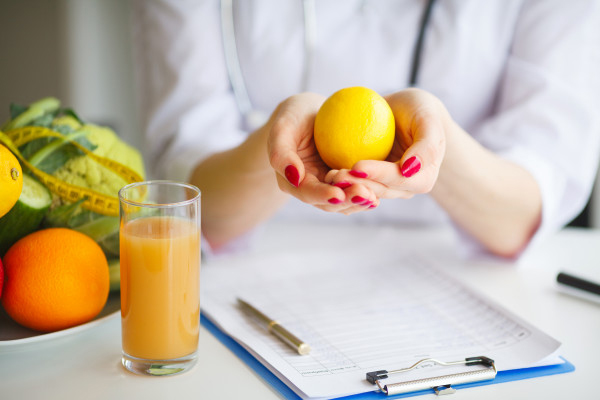 Nutrition response testing is based on Eastern medicine. Acupuncture has been around for 6,000 years, it has been around forever. Herbs have been around forever as well. Us, with nutrition response testing, we figure out what the body is lacking, what the body is missing or what the body needs to get better. We look at factors like deficiencies. Is the body deficient in vitamins, minerals? We look at toxins because we are exposed on a daily basis, on average, to 100,000 types of toxins. Our bodies are toxic. We look at what toxins affect your health and what we need to do to detox. We do that using nutrition response testing. As we provide the right herbs or vitamins to the body, the body heals itself, as simple as that.
Let's talk a little bit about the Standard American Diet, most commonly known as SAD, which is made up of around 54% processed foods, 32% animal products, and about 14% fruits, vegetables, legumes and whole grains. What do you think is wrong with this picture?
It's called SAD for a reason. It makes me sad to think about that diet. We've been recommending that diet since the '70s and the '80s. If you look around, people have been getting worse and sicker. We see a lot more diabetes, more cancer, more heart disease, more arthritis and osteoporosis and so on. I have a few issues with that diet. First of all, they do not focus on the quality of the food. More than 50% of the diet is junk food. They don't focus on what is the quality that you need to get. Most of that junk food is empty calories, there's no nutrition in them. That's one big issue with the diet.
On the other side, they focus heavily on carbs. They recommend 70%, 80% of your diet should be carbs, which is too high for most people. They don't look at the quality of the carbs. Carbs could be anything. It could be a pizza, French fries, hamburgers and so on. It's all junk food. On the other side, you don't focus on good quality fats. For the main topic, which is brain health, the brain runs on fats. You need to eat your fats and most people don't get to that goal. They eat bad quality fats like corn fat, canola oil and all those fake vegetable oils that I call them. Those are the main things. The balance or the ratio of carbs and fat, they're off. We need to go back to the root of having more good quality fats in our diet.
Sugar is the worst food you can eat for the brain.
Click To Tweet
Those of us who were raised in the south, we love our sugar and loads of it, but yet it's quite addictive. Would you agree that's poison to the brain?
It is the worst food you can eat for the brain. The average American eats more than 160 pounds of sugar a year. It's unbelievable to imagine that we eat so much sugar. Sugar will affect the brain. We know that dementia or Alzheimer's, for example, is Type 3 Diabetes. We have Type 1, you're born with it, you get it early and it's insulin-dependent. The Type 2, you get it as you get older because of poor diet. Type 3 is insulin-resistant, going on into the brain. Your brain is not able to use insulin to function. The brain, when you don't have the sugar in your brain cells, dies and you have dementia. Sugar is the worst enemy when it comes to brain health.
If we were to talk about key strategies on how we could eat less sugar and curb our cravings, what would you suggest?
The first thing is to focus on fat. That's what I've seen with my patient. As you increase slowly your good quality of fat, your cravings for sugar go away. It's fascinating to me. Every time you eat more eggs or more coconut, more avocados, more nuts and those cravings slowly disappear. That's the first thing I tell people, "Increase good fat in your diet. Focus on fresh fruits and fresh vegetables." Usually, fresh fruits when you eat them, you don't crave sugar after that because it's fresh. Craving sugar is a sign that the body is lacking nutrition and typically its minerals. When you increase your fat, your veggies and your fruits, you help with all those mineral deficiencies and those cravings slowly go away. It's amazing to see that. That's my first strategy with people, more fat.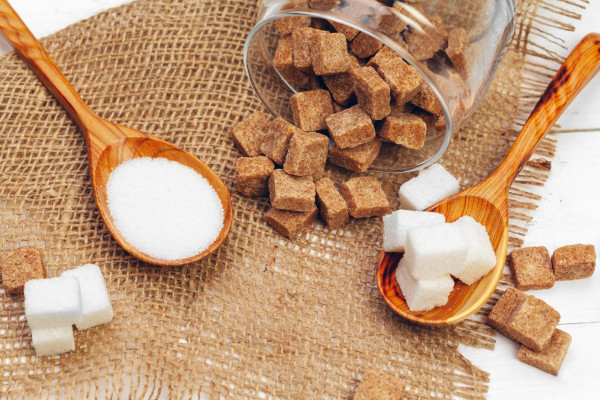 Let's talk a little bit about herbs. You're quite knowledgeable on herbs. You were certified in Clinical Herbology through Mr. Kerry Bone, the most renowned herbalist in the world. I'm curious, what would be the top herbs that you would prescribe for brain health?
My first strategy when it comes to body and health is to look at your diet. You have to have a good foundation. Cut all the sugar, increase your fat. On the side, we use some herbs like Bacopa. That herb, Bacopa, increases the blood flow that goes to the brain. When you increase the blood flow, the fog goes away, you feel smarter, you feel more awake in your mind, in your head. That's one of the first herbs that I would use. I would use Ginkgo, for example. Ginkgo is amazing for blood flow, for their brain health. It supports the neurons in your brain. You feel smarter when you take that. You feel more aware, awake.
I love turmeric. Turmeric is a great antioxidant for the brain. For the body, it's an anti-cancer, diabetes, heart disease, dementia, Parkinson's, neurological issues. I love that. I'm a big fan of garlic. You can cook with it. You can take the pill. It's amazing. It helps the gut. You may have heard of that gut-brain connection. There's a connection there. We have the gut and we have the brain. Finally, I like using Ashwagandha. This is a great herb that helps the adrenals. When you calm those adrenals, you feel more relaxed, you feel more refreshed and it helps your brain to function better. These are the few strategies that I recommend people to try.
I would love for you to share a little bit with our readers about your prescription for optimizing brain health. Can we talk a little bit about that?
Everything is possible if you put the energy into it.
Click To Tweet
My first strategy is fat. Let's eat more good quality fats and most people don't know what it means. We give people avocado, nuts, coconut and eggs. Good quality animal proteins, if you like beef or chicken or fish and so on. Cut back the sugar as we increase the fat. Most people, as they get older, are deficient in Vitamin B. I believe 95% of people, after 60 years old, are B12 deficient. B12 deficiency, it's close and similar to dementia. I've seen many people coming to me with dementia. They say you have dementia, but it was simply B12 deficiencies. B12, you find it in animal protein, in eggs. Eggs to me are the best food for the brain. The brain runs on fats and eggs have good quality fats for your brain. I tell people, "Eat fats on a regular basis like eggs." Cheese has a lot of B12 and any other animal protein that you guys like, a steak or ribeye.
I'm thinking about pharmaceutical drugs. Do you have a process where you wean your guest off?
There was a study that came out that looked at medications in brain health. They found that most medications that people take after the sixth and seventh, like statin, blood pressure medication will cause a side effect, dementia. That's part of our process. Our program helps people to slowly wean themselves off. Before we do that, we have to make sure that the foundation is there, which is the diet and addressing the deficiencies, because if you stop your blood pressure medication too fast, you have a risk to it. You can have a stroke, for example. You have to be smart and careful with that. That's part of our assessment or strategy in the office is we come up with a plan to do that. We walk with the patient to achieve that goal. Most people, as we do the program, they wean themselves off the medications and all those side effects go away. It's amazing to see that.
I've got one more question for you. Can you share one of your favorite stories about a guest who has maybe lost hope before they found your practice and how you were able to help them?
I have several cases but if I had to pick one, it would be that guy who came to me in his 50s. He was diagnosed with Parkinson's. What happened is he got a flu shot on the left arm, and soon after, he started to have issues with his arm. Two weeks later, he was diagnosed with Parkinson's. He was recommended a bunch of different medications to help with that, it was helping but not much. When he came to me, we started to look, "What's going on with the brain and the nervous system?" We figured out some toxins affecting the brain. We started detoxing. The Parkinson's that they claim he had was a side effect of the toxins in the body. His condition started to slowly improve. It was amazing to see that. Everything is possible if you put the energy in it. There's hope to help the body as you provide the right nutrition, and that's what happened with this patient.
What a great story. Thank you for sharing that. Dr. Serge, it's been such a pleasure talking to you. Thank you so much for taking the time out of your busy schedule to speak with us.
Thank you for having me.
You're welcome. Please share with our readers where they can find you online and where we can follow you on social media.
You can find me online at Nutrition-Houston.com, that's my website. You can find all kinds of information there. I am on Instagram, @MBSHouston. I am on Facebook, it's Mind and Body Solutions-Houston you can find us as well. On social media, we get people on diet. That's all.
Thank you, Dr. Serge, for joining us on the Healthy Brain Podcast. I look forward to hearing more about you and the awesome difference you're making the lives of others. That does it for this episode. If this is your first time, I'd love for you to subscribe and hear what other important things we're going to be talking about in the next episodes. Maybe leave me a review. What do you think of the podcast? What are some of the things you might want to know us talk about? You can maybe leave me a comment and say, "Carrie, you're a little over the top about this Healthy Brain Stuff, but I get it." Tell me anything. Don't be shy. Go to the HealthyBrainPodcast.com and be sure and download my free copies of the 15 Brain-Boosting Foods, six strategies for a healthy brain and sleep on the brain if you haven't already. There's some awesome information in there that teaches you how to get your brain up and running for the healthiest brain ever. Remember, you make the choice to make the change to let go of things that no longer serve you.
Important Links:
Love the show?

Subscribe, rate, review, and share!
Join The Healthy Brain Podcast Community today: