Podcast: Play in new window | Download | Embed
Subscribe: Apple Podcasts | Android | Google Podcasts | Spotify | RSS | More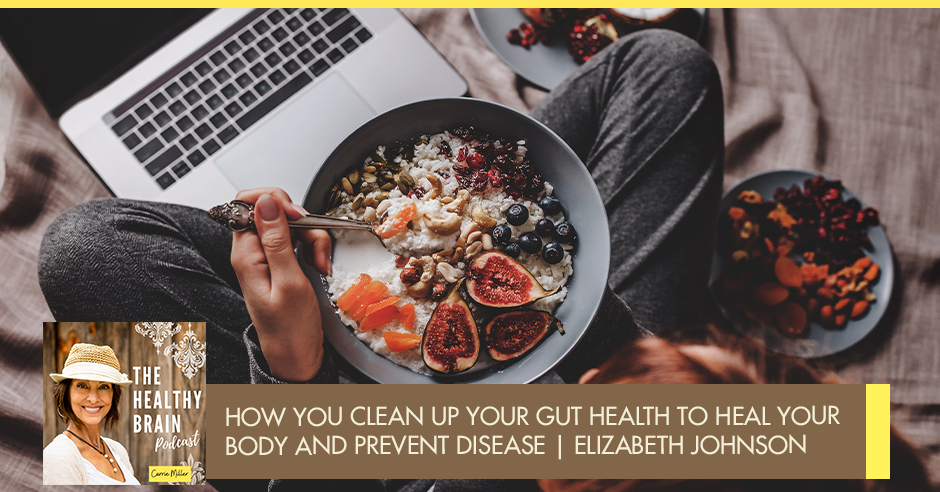 Do you know that gut health can equal to brain health? Carrie Miller sits down with renowned chef Elizabeth Johnson to talk about how your brain and gut are directly related. Referred as "the medicine guru" by the James Beard Foundation and the chef and mastermind behind the most anti-inflammatory restaurant of its kind called Pharm Table, Elizabeth shares how she surfaced into the industry and why she has such a unique advocacy towards gut health and anti-inflammatory diet. Don't miss this episode to learn more about plant-based proteins, doing away with industrialized food, and what you can do at home to keep your gut healthy.
 —
Listen to the podcast here:
How You Clean Up Your Gut Health to Heal your Body and Prevent Disease | Elizabeth Johnson
I've got a special guest for you. She's been featured in The New York Times, Wall Street Journal, Conscious Company Magazine, and a variety of other magazines and news publications. She's referred to as the Food as Medicine Guru by the James Beard Foundation. She's the chef and mastermind behind the most anti-inflammatory restaurant of its kind. Welcome, Chef Elizabeth.
Thank you so much for having me.
You're welcome. We're excited to talk with you here on the show and learn all about you, your amazing restaurant and why you do what you do. First, right off the bat, I've got to tell you all about Chef Elizabeth's restaurant. You've never encountered a restaurant quite like Pharm Table. It is the healthiest array of the cleanest, most delicious foods under one roof that I've ever tasted. I'm going to add that your plating is absolutely beautiful, spot-on.
Thank you so much. We try to get out of the way and let Mother Nature sing with all the ingredients that we put on your plate that are great for your brain, heart and rest of your body.
Chef, why don't you tell us a little bit about where you got started in the food industry?
I went to cooking school in Mexico and when we came back to the United States, I worked in New Orleans. I also worked in Santa Fe, New Mexico and then I came back to Texas in 2007, after having been gone for a little over ten years. At that point, the Culinary Institute of America was establishing their third campus in the United States in San Antonio. I was hired to help them get that project off the ground and create an archive of all the foods of Latin America for the school. That's what brought me back to San Antonio. I was with them for six years working as a chef instructor and Latin cuisine expert. I had a calling to heal people with food. I left my job at the end of 2013 and here we are. The rest is history.
I'm glad you made it back to Texas.
Thank you so much. They say, "You can take the girl out of Texas but you can never take Texas out of the girl." I'm proof that everyone can get pulled back to this great state.
I want you to take us back to when you first had the idea of opening a restaurant. What exactly was going through your mind when you decided to plop a healthy Tex-Mex cuisine restaurant in the midst of this San Antonio area?
I'm going to throw you a little bit of a curveball because I never planned to open up a restaurant. Honestly, the way Pharm Table was conceived was supposed to be a disruptive food business. I did not want to have a restaurant. I wanted to create a subscription-based meal delivery service. After having done that for the first six months of our initial launch, it became clear to me that the only people signing up for my meal subscription is a niche group of wealthy people who didn't represent the greater population.
I noticed I didn't have any Millennials in my meal subscription because most people don't have the disposable income to put down $800 at the beginning of a month for a meal subscription or for a six-week period. It became clear to me, since my calling was to heal people with food and I wanted to make a difference in as many lives as possible, that opening up a restaurant was an absolute necessity. It was a fluke. Perhaps it was destiny that this particular location came to my attention. Honestly, I opened it up as a pop-up. I didn't think that I would be here for more than a year. I didn't know if I was going to continue. The idea was never to create a permanent restaurant. The idea was to create a pop-up and the pop-up morphed into a restaurant and here we are.
Chef, you know what you're talking about when it comes to clean anti-inflammatory foods. Can you please describe for us the foods that are anti-inflammatory for the gut that you incorporate into your foods at the Pharm Table?
I'm going to list all the foods that we don't have. Pharm Table is a synonym for culinary medicine. The whole purpose of trying to heal people with foods is to remove the major culprits of inflammation in today's modern-day diet, which are wheat, dairy, sugar, processed foods and too much animal protein. We are not vegan but 97% of the menu is vegan. What we do is we add our animal proteins that are all Non-GMO, all sourced from clean local farms. We give you three ounces of beef, chicken or pork and you can add that to anything on the menu.
When we talk about our food philosophy at Pharm Table, it is informed by modern medical research as well as what I would call ancient practices. It's an old world meets a new world. We have to go back and look at old-world philosophies from Ayurveda to traditional Chinese medicine. Also, macrobiotics as well as valuable research from the Mayo Clinic, Harvard School of Public Health. Of course, the Blue Zones research. National Geographic looked at the octogenarian cultures around the world and what translates into longevity. The commonalities between all these different practices is that all of these old-world practices are anti-inflammatory. We build on that here at Pharm Table and because we only deal with local seasonal produce, we have to use a global spice pantry in order to keep things interesting and have people not get sick of eating beets, sweet potatoes, collard greens or radishes. All the things that grow almost year-round here in Texas.
Food is a powerful weapon for us to use in healing ourselves.
Click To Tweet
We are on the same page about things. This is why I wanted to talk to you so bad and do this interview. Chef, knowing how important these foods are to our bodies and brain, do you cater out to individuals? You mentioned that a little bit and it's individuals who have dietary restrictions, perhaps chronic disease.
We do. We try to cater to anyone that has any ailment that is caused by chronic inflammation in the body. As you well know, 80% of your health and wellness is based on nutrition. If you have any chronic disease or whatsoever for you not to tackle your nutrition first, is missing the boat. The other thing that's important about reducing inflammation in the body is that you talk about brain health. Our brains are located in our guts. If we do not start with gut health and consuming foods that are easily digested, that's another layer and another lens that we put onto our entire menu.
You mentioned that it looks pretty, the foods pop off the plate and that it tastes good, but the most important part about the food is that we cook it in a way with different seasoning agents, spices, and cooking techniques that allows it to be easily digested in the gut. If the food cannot get through the gut and absorbed through the digestive process, then we're missing the mark and you're not getting the nutrition that you need. I've had everyone from cancer patients to people with rheumatoid arthritis to people with MS. All have different dietary needs and all have different requirements for getting their health back on track.
Whether we're talking about somebody who's just been diagnosed with MS who needs to be on a Bredesen KetoFLEX Protocol. Somebody that is in cancer treatment and needs to make sure that they aren't consuming foods that have any sugar in them, to people that have rheumatoid arthritis and are plagued with chronic inflammation in the body. We deal with people with all types of ailments. Also, people that want to be healthy and they're trying to prevent the ailments in the first place. If you eat this way on a consistent basis, you'll notice that many of your symptoms dissolve away.
We get off track a lot of times and we don't quite realize that until we start feeling bad, then we've got to get back on the protocol.
Our food industry makes it easy for people to get off track and we need a food movement and a movement of people. I always say people need to vote with their forks. If you're a reader, vote with your fork, and that means you need to start demanding more anti-inflammatory foods and also requiring more information about where your food comes from because it's important.
On the way over here, I passed Shipley's and that is a huge downfall of mine and probably a lot of other people. It's like the foods are calling your name, especially when you're from the south and we were raised on a lot of gluten and a lot of sugar at every meal.
Make no bones about it. We are all addicted to sugar. The more gut flora, probiotics and prebiotics that you have in your gut, the less you're going to crave those foods. Also, you need to understand that when your body seriously craves that sugar or that deadly Bermuda Triangle of fat, sugar and salt, it is a sign that your gut needs more nourishment. The more you nourish your gut, the less you're going to crave those foods and that's one of the beauties of Ayurveda. It teaches you how to curb your cravings because that's where it starts. If the body is out of balance, it's going to stay out of balance so eating, foods that bring the body into balance is step one.
Let's get back to talking about the healthy dishes and the dietary restrictions with individuals with chronic disease. Can you please share with the readers one of your favorite stories of how your healthy dishes have drastically made a difference in the life of an individual? Maybe even to the point of reversal of a disease.
I had a gentleman come to the restaurant for the first-time years ago. When he came, he showed up on my doorstep having been referred to me from another health and wellness coach, a Pilates instructor and a healer as well. She had been recommended by him. He showed up on my doorstep and said, "I'm considering all options right now. I'm going to start with my nutrition program but I've been diagnosed with lung cancer. I am going to decide what kind of treatments I am going to choose to undergo but nutrition is going to be one of the top things that I do."
He ate with us religiously for the entirety of the year and I know that he underwent both alternatives as well as Western medical treatments for cancer. He had eaten with us the overwhelming majority of the year and he was, at that point, in remission. I've had other people who have rheumatoid arthritis that they've dealt with who, after eating our food for a week, have called me crying and telling me that they had not run up their stairs in twenty years. They were able to run up their stairs after having reduced the major culprits of inflammation and having eaten an anti-inflammatory diet for a week. Whether it's a 6-week or 1-week protocol, I can tell you that everyone is different but you start feeling the effects of what you're eating immediately. That's why I feel like food is such a powerful weapon for us to use in healing ourselves and keeping us from getting sick because that's the whole purpose.
Chef Elizabeth, I understand that you believe strongly in the plant-based diet. Can we talk a little bit more about this? It seems to be there are a lot of conflicting stories out there about not being able to sustain a plant-based diet because your body needs meat. When I mentioned the word protein to my readers, they're probably thinking beef, chicken or pork, but many health food advocates focus on the importance of clean proteins. Can you please give us some examples of clean protein and why you advocate for them?
You have two buckets but when we're talking about plant-based proteins and you're talking strictly about clean protein, a lot of doctors and health food professionals in 2020 define clean protein as a protein source that has both protein and fiber. That is not found in the animal protein world. That is only found in the plant world. That would be things like legumes, seeds and nuts that have a high level of protein and also come with fiber. Many people have probably understood the differences between a Coca-Cola and an apple. The apple has sugar but it has fiber. Coca-Cola has sugar but it has no fiber. When you drink Coca-Cola, it goes right to the bloodstream. When you eat an apple, that sugar is absorbed and assimilated at a much slower rate because the body has to work through all the fiber to get to the sugar.
It's a little bit of the same principle in the sense that the fiber that's being delivered with the protein is a huge benefit for the human body, so we cannot say enough about fiber. We need more fiber in our bodies and that's one of the things that scares me about high saturated fat diets. When I said that we have some KetoFLEX protocols, there's no dairy on the KetoFLEX protocol. For me, it is a huge warning sign and a huge red flag when people want to talk about brain health because that's one of the things that people tout about a keto diet. Truly, the keto diet was created for people with epilepsy and it goes hand-in-hand with cancer treatments and Alzheimer's treatments.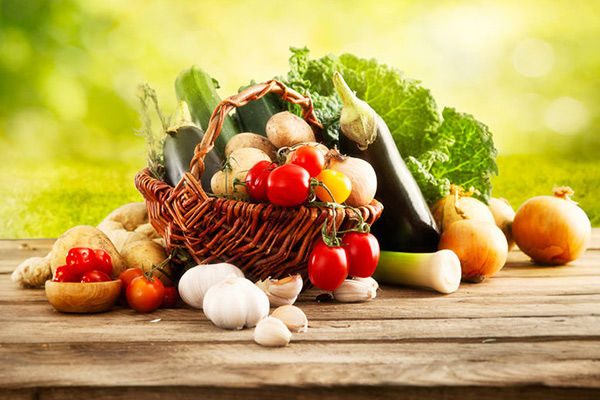 The lactose that is present in dairy products is going to translate into sugar that's why I prefer a KetoFLEX menu, which is something that I probably naturally gravitate towards because of my particular body type. When I removed dairy from my particular diet years ago, I saw immediate changes and immediate benefits. We're all created differently. It's not a one-size-fits-all solution but I know that people think of dairy as a protein source. They think of animal proteins as a protein source and then they also think of vegetarian proteins which are processed foods like tofu, tempeh and things of that nature. Tofu, in principle, isn't a bad thing. It's a cheese made out of soybeans. The problem is soybeans are a highly toxic crop. They are not something that we cook with at Pharm Table.
When we cook with anything that has any traces of soy in it like a fermented organic miso, we make sure that we know exactly where those soybeans came from because you have to have organic non-GMO soybeans. One of the pitfalls that people easily put themselves into is that they've been completely brainwashed by our food lobbies to think that protein equals animal source and the body needs this much protein. If you go into a plant-based diet, you won't be able to have all those proteins but all of that is food politics. It's a bunch of phooey because there is so much protein and calcium available in the plant world that you may or may not need animal protein.
It's dependent on your activity level. It's dependent on your age, gender and BMI. There are many different factors that go into play but make no doubt that when you eat animal protein, it is far more taxing on your digestive system because it requires so much more energy to break down. A lot of people prefer the way that they feel after they eat plant-based proteins which are "clean" because they have all that wonderful fiber. It also gives us more flora in the gut.
I know when I eat plant-based, I feel so much better. I can focus better so I have a more productive day. I have regular bowel movements. My skin and hair look healthier and my sleep is better.
Those are many of the byproducts that many of my customers talk about, so it's wonderful. People always want to talk about those specific issues. Who doesn't want to have better skin, hair, digestive system and sleep? It all translates to health.
On a side note, I'm curious, you're plant-based, correct?
I am not 100% plant-based. I would say about 97% to 98% plant-based. It depends on the day and it depends also on what we're doing but because we serve meat in the restaurant, it's incumbent upon me to make sure that I taste everything in the cafe.
Have you always served meat?
We've always served meat. We've never not served meat.
I didn't know that the first time I visited Pharm Table. I was drawn into all the greens and the bright pinks.
Plants are the protagonists here and meat is more of the accessory, but far be it, I would never presume to dictate to anybody that they needed to only eat certain foods. The only things that I removed from our particular protocol are the major culprits of inflammation in our modern-day conventional US diet. That's what we eliminate, but we have foods for all walks of life in terms of all people depending on their specific dietary needs.
Chef, your kitchen follows cuisine from the Blue Zones. I've read The Blue Zones book and I'm familiar with the study. Can you share with our readers a little bit about Blue Zones and what Dan Buettner found to be true around the world?
One of the things that I thought was interesting about that study is that there are only three things that are food-based about that study. The rest of it is all lifestyle. I've talked about other things that you can do to be helpful and that lifestyle component is important. I'll go over the three commonalities that they found amongst all the six different Blue Zones in the world that have to deal with food. Number one, all of the Blue Zones people eat a primarily plant-based diet. A caveat of that is a lot of these people are also growing their own food because they have community gardens and they're naturally active.
Their hands are in the dirt and their fingers are in contact with good microbes that make you happier. They work as an insulator for things such as depression. Who doesn't want to be pulling something out of the ground and then eating it? The satisfaction is amazing. They are primarily a plant-based diet. Legumes and whole grains are featured prominently in all of the different cultures. There are many different diet fads, whether it's paleo, keto or KetoFLEX, even vegan. You can go to pick your documentary, whether it's Game Changer, Forks Over Knives or we can go down the list of all the different documentaries out there that propose and espouse different ways of eating.
There is so much protein and calcium available in the plant world that you may or may not need animal protein.
Click To Tweet
It's hard for me as an anthropologist to believe that foods that we domesticated over several thousand years are bad. What is dangerous is when those foods become genetically modified and they become doused with chemicals like glyphosate. That's the whole reason why GMOs are dangerous, both to our bodies and our brains because of the chemicals that are put on them. That is why many of the ingredients that the paleo diet, keto diet or even the Plant Paradox diet have decided are bad is because of these lectins and high carb foods. If you're going to eat a primarily plant-based diet, you need good carbs in your diet to feel satiated. Otherwise, you're never going to feel full.
If all you do is eat and you vilify legumes, which are such a great source of clean protein, then it's going to be hard for you to fill up. If you've also vilified anything from the nightshade family or you're scared to eat sweet potatoes or where you're going to get some of those good macros and good starches from, that's where I stand on some of those issues. The other part of the Blue Zones research that is phenomenal is that it goes through the nine principles of healthy living and talks about the quality of life that the people in the Blue Zones have. They all have a sense of spirituality and community. The elders have a huge role in the life of the youngest rung of the population. They're an integral part of the family and of the community.
I could go on and on but the other thing that they don't do is they don't overeat. Probably the reason that they don't overeat is because they are literally and figuratively breaking bread at a table with other humans. They're not just eating mindlessly in front of a television or trying to eat something in the car going from point A to point B. That's one of our greatest shortcomings as a nation. With the industrialization of our country, we industrialized our food, which was a bad move. We also tried to industrialize the way we consume food.
If you go back to the old world and go to special holidays, what we do is we say a prayer, break bread, stop and give thanks. If you're not doing that on a daily basis, you're just in fight or flight mode, and the vagus nerve is completely pushing and pumping cortisol through your veins, you're never going to be able to digest your food. You're never going to be able to have that gut and/or brain health that you're hoping for because the body is not going to function properly.
It's typical in the larger cities. We get so busy. It takes us 45 minutes to 1 hour sometimes to get to work and back. We're on fight or flight all the time and we're stressed at work. We're eating the first thing that we come to sometimes at a restaurant.
You're hangry and you've allowed your blood sugar to drop. Another thing that's important is eating in rhythm like the circadian rhythm of the day, eating it at habitual times throughout the day and not skipping meals. If you're going to do intermittent fasting, have your intermittent fasting be the same protocol that you do on a daily basis. Those are some of the things that Dan Buettner discusses and shares with his Blue Zones study. I love the fact that it's culturally rich and diverse and they were able to weave these commonalities between these six disparate communities around the world.
It was such an interesting book. When you were explaining all this, what we need to be doing is like being a little community in Italy.
I don't know if you know this, but Dan has been working with city governments around the United States and Fort Worth is now a Blue Zone.
That's exciting in Texas.
We've got to get Houston, San Antonio and Austin on board. It has to also do with the way the communities are laid out or the communities laid out in such a way that people are encouraged to walk and bike. The downfall is we all are living in these suburbia neighborhoods and everyone drives from point A to point B. They spend far too much time in their car. The architectural design and layout of our communities is insular as opposed to welcoming more community engagement involvement. Few people have front porches anymore. Few people hang out on their front porches. I personally don't have a front porch today but years ago, I had a front porch and I met every single person in my community on that front porch in a small town here in Texas. It was one of the greatest experiences ever. It has been something sorely missed since I moved to San Antonio, not having that front porch. It's such a welcoming way to meet people and engage your community.
We bought some property over in Fisher, Texas and it's got a porch on the house. It's amazing when we have people over. We cook and we have time to sit and listen to one another stories. It's refreshing.
If you have a house in Fisher, you're going to invite me to FisherFest.
My husband and I worked at FisherFest and it was a lot of fun. They have great country singers. It was a great group of people.
Maybe we should do a clean cooking tailgate at FisherFest.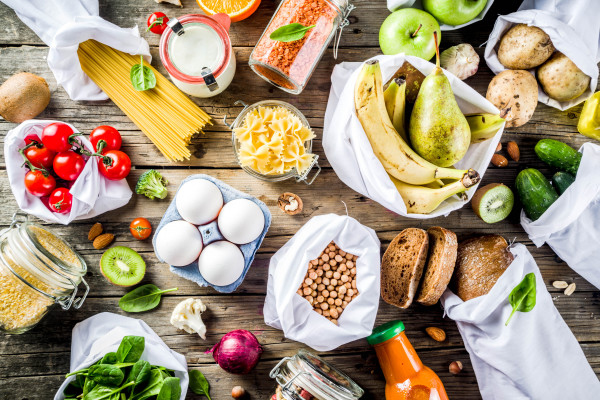 I'm going to invite you to the house. Chef Elizabeth, thank you so much for joining us here on the Healthy Brain Podcast. Please share with the audience your website, any of your social media that you have and cooking classes that are coming out.
All of the information about our cooking classes and our meal plans are available online, PharmTable.com and you can also check out our menu. If you're traveling to San Antonio, our entire menu is available online. We also try to be transparent about our nutrifacts, so you can find those on the menu page as well. We welcome you. We have a dinner service and we offer three cooking classes a month that are listed on the website. We offer special events as well, so check us out.
Chef, we appreciate you taking the time to sit down and discuss how healthy it is to eat good, clean anti-inflammatory food to keep our bodies and brains functioning at its best.
Thank you so much for having me. It's been such a pleasure.
You're welcome. Food is medicine.
Important Links:
Love the show?

Subscribe, rate, review, and share!
Join The Healthy Brain Podcast Community today: