Podcast: Play in new window | Download | Embed
Subscribe: Apple Podcasts | Android | Google Podcasts | Spotify | RSS | More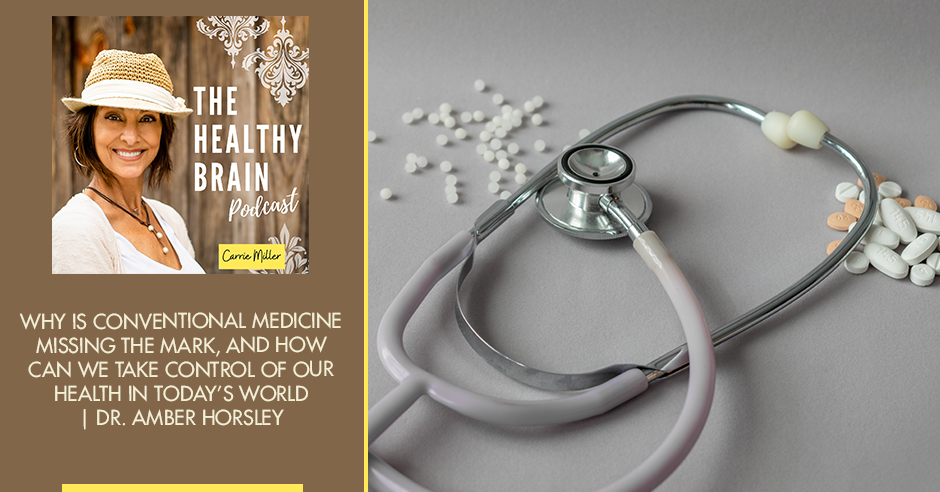 There are scenarios when conventional medicine is necessary especially when a quick fix is called for. Nonetheless, going natural or using alternative medicine can be equally as efficient and is much safer to our overall gut health. Today, Carrie Miller is joined by Dr. Amber Horsley, a Chiropractor, Acupuncturist, and Clinical Nutritionist at The Hayden Institute, to talk about conventional medicine and why people are relying on it for their quick health fixes. Dr. Horsley explains how food affects everything in our body, starting with how it is welcomed by the gut, how nerves react to it, how serotonin is affected, and how information is relayed through the gut-brain access. Discover what foods can prevent inflammation, which ones hinder our gut function, and what role sleep plays in our overall gut health. It's about time we start paying attention to our gut.
—
Listen to the podcast here:
Why Is Conventional Medicine Missing The Mark, And How Can We Take Control Of Our Health In Today's World | Dr. Amber Horsley
We've got a special guest. She was born and raised in the Black Hills of South Dakota. She graduated with a Bachelor of Science in Pre-professional Health and a minor in Psychology at South Dakota School of Mines and Technology. After moving to Texas, she continued her schooling, graduating from Texas Chiropractic College as the valedictorian of her class and certified both in acupuncture and clinical nutrition. She's an extremely bright young lady who certainly understands the importance of functional medicine in today's fast-paced world. 
Thank you so much for having me. I truly appreciate it. 
You're welcome. We're excited to have you here on the Healthy Brain Podcast. I love that you're such a passionate believer in giving that full approach to natural medicine. My readers want to know all about how you're making a difference in the lives of your patients. You said that conventional medicine is missing a part of the picture. Can you explain to us what you meant by that statement? 
I truly believe that to be that best version of you and get that health that you truly deserve, different parts of your health need to come into balance. That's going to be your emotional health, nutritional health and more of that structural or neurological health. Mindset is critical to everything like, "How are you present in your daily life? Are you present with those that you love?" Those types of things and more on the structural side. "Are you moving? Are you sleeping well? Are you doing these things to feed your body?" That's the big thing. Nutritionally, are you feeding your body with true foods that are going to feed your body, brain and give you that health you deserve?  
In conventional medicine, oftentimes, in our fast-paced world, we're looking for that quick fix. What is that quick fix? What's that one thing that we can do to make everything go away? Unfortunately, looking for that quick fix misses a big part of that picture. Sometimes, with medications, they've revolutionized health but then you're missing so many other sides with diet, lifestyle, sleep, mindset. Those other critical aspects of health that I mentioned that can sometimes get overlooked in the process. To me, that missing part of medicine is all those other sides of health. It's talking about your mindset, meditation, sleep, movement, and all of those things especially, diet. It is critical to your overall health, body health and brain health. 
Let's talk a little bit about that gut-brain axis. Most of us know that whatever we feed our guts, we feed our brains. Can you explain the gut-brain axis to our readers so that they can have a better understanding of what that means? 
Many of us always look at food as, when you're hungry, you eat. When you have a bad day, you go to your pantry. It's one of those quick reactions without thinking truly what food does to your body. Most of us don't realize how critical it is. Your gut does more than simply digest your food. It is millions of nerves and trillions of bacteria and all these things are continuing to feed your brain. There are more nerves in your gut than in your spinal cord, which is mind-blowing for many people. This connection that's back and forth between the two that optimizes how your brain functions and optimizes your immune system, hormone creation and all of these things. Therefore, it's critical that we're feeding our body with foods to help with this balance that is in our gut. Certain foods that we'll eat can impact this gut-brain axis. It imbalances these microbes in there. It can slow the communication between the nerves and can disrupt the lining of the gut, which can lead to something called leaky gut. It directly leads to more inflammation and things like that, that can create havoc all across the body.  
Let's talk more about inflammation.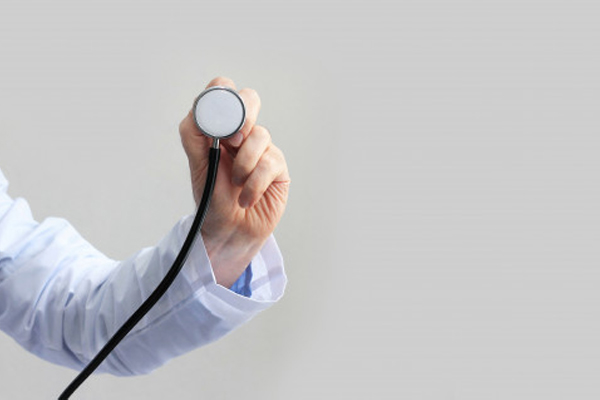 Inflammation is something that's big nowadays. Everyone's like, "Inflammation," but what is inflammation? One of the best ways to describe inflammation that I tell my patients is it's a chronic depletion of resources. Think of yourself or an overworked single mother. You have many things on your agenda and you want to excel at all of them but you're like, "I don't have the time. I don't have the resources. I can't do all of those things." What if you got a maid to help around the house, if you had someone that was able to help you cook or do these things? If those areas of your life are able to come more into balance, you're going to be able to give more in those other areas. Your body is similar to that.  
Inflammation is when we have so much going on in all these areas that our bodies are like, "I can't do it all. The foods that you're giving me are toxic and I can't handle it. They're not feeding me." There are different toxins, chemicals, and chronic infections from the environment. All these things are putting a burden on our bodies and creating inflammation so our bodies can't heal effectively like it once did. That's critical for our brains as well because it can slow memory. It can impact our communication with others. It can create brain fog, mood instability and things like that. One of the crazy things about the gut is there's a neurotransmitter called serotonin. Some people are familiar with serotonin. For me, it's much involved with anxiety, depression and things like that.  
People don't realize that 75% of serotonin is made in your gut. Therefore, if you have an imbalance and your gut is inflamed, your body is not able to make enough serotonin. That's going to destabilize your mood. It's going to make you more prone to anxiety at these things. Food is critical to how your brain functions and how your body overall feels because of that nerve connection but also because of blood. A lot of those things when I mentioned with the gut is that your body naturally needs to have these different nutrients come into our blood. That's how we get everything transported across our bodies. It's through our blood. If we have a leaky gut, bigger things can come through and this can be damaging to our body and to our brain. That's one of those things that has that natural highway to the brain and that can lead to inflammation directly in the brain as well. 
Dr. Horsley, we know how important we need to hydrate our bodies but we don't always do it. What's your recommendation for water intake and why? 
Water is critical. The US Geological Survey says that our body is 60% water. It's not the overall body but our brain and our heart are over 75% water. It's something that if we're dehydrated, that can impact creating headaches, lack of energy, brain fog, and more susceptible to colds, infections and flu. Our water intake is critical to our body's overall health and brain health. When we're talking about how much water we should get, it depends per person but I recommend between 25% to 50% of your body weight. If we're 160 pounds, then we're going to want half of that so about 80 ounces of water per day. With that, if we're fighting an infection, we're going to want a little more water because of how that feeds our immune system. If we exercise during that day, we're going to want a little bit more water. Probably about 1 to 2 cups per pound of body weight that was lost during sweating. That's some general guidelines I like to tell my patients. 
Dr. Horsley, there are many contradicting stories about how much sleep we need. Let's talk a little bit about sleep. We've all heard it more than once, "You can sleep when you're dead." Some people live in 5 or 6 hours and personally, I don't know how they do it. What do you recommend for your patients? 
I am a huge proponent of getting enough sleep at night. For me, that's 7 to 9 hours. If you're sick or you're fighting infections, you're probably going to need more sleep than that. If you were been running ragged and burning the candle at both ends, you're probably going to need more sleep than that. Truly listen to your body but sleep is absolutely critical. That's the time when your brain is processing the events of the day, it's getting reset and rewired, and ready to go for tomorrow. I know many people where they're like, "I get it. I know it's important but I can't. I lay in bed, I just sit there and thought of the day. I cannot get into sleep."  
There are several things you can do to try to optimize sleep as well. For that, get enough sunshine during the day. Go outside. Soak in that sun because that's huge for this little gland called your pineal gland that is focused on that sleep-wake cycle. As well as try to have a regular routine when you go to bed like a regular time you go to bed and a regular time to wake up. It's helping to get your body programmed for that. Also, setting yourself up in the evenings with a wind-down routine. I highly recommend getting away from your phone and getting away from technology. Unplug for 30 minutes. If you can do one hour, go for an hour. Read a nice, good solid old-fashioned book. Go into a nice warm bath with some Epsom salts. Have some chamomile tea or something like that.  
To be the best version of you and get the health that you deserve, you need to come into balance.
Click To Tweet
Diffuse something that's calming and relaxing like lavender. Make a little spray. Spray it on your pillow or your sheets. Help to make an environment that's conducive to sleep. Another great option that I recommend for sleep but overall, for being aware during the day and developing more gratitude is having a journal. Journaling before you go to bed helps you to reflect on the day and reflect on the highlights. It helps you to also truly rewire your brain because a lot of our emotions are in that back, more primal part of our brain. When we write things down, it brings it forward. It allows us to think about it and marinate it. Also, having it written down when you're having a particularly bad day, go back. Look at those things you're grateful for. They can truly be food for your soul. 
You're a big outdoor enthusiast and being raised in the mountains, you would be. We live in a big city here and it can be stressful, to say the least. What's your suggestion on getting away from it all like outside and some clean air? What are the benefits? 
That is definitely one of my favorite topics. It is critical to find that time to get away. Many of us are running from one thing to the next and never have time to truly be present. Schedule that in your day, block off that time for you and if you can do that outside, even better. I recommend going for a walk, be present in the air. Look around you, listen to the wind, look at the birds, and look at the trees. Try to find a place in nature that can help you to ground yourself and do some deep breathing. The reality is though we're breathing, we oftentimes aren't taking that deep breath and all those things get enough blood to our brain. That can be a big factor in mood, energy and everything like that as well. 
Dr. Horsley, I can't leave here without asking your honest opinion about antibiotics. I'm curious to know if they can be effective in certain instances. Are you for them or against them and why? 
With any place in medicine, there is a time and place for both. For instance, if I was in a car accident and I had a bone sticking out in blood and all this, you take me to the ER. You take me to Western medicine as fast as you possibly can. If I have more of a chronic condition or something like that then I'm going to want to take more of a holistic approach. Let's look at diet, lifestyle, sleep and some of those things. When it comes to infections and antibiotics, I'm much, "Let's do this naturally first. Let's cut all of our sugar intake because sugar destroys our immune system. Let's focus on fueling your body with enough water and hydration. Let's make sure we're taking some supplements and nutrients to boost our immune system, having a lot of good quality green leafy vegetables and different plant sources of vitamin C." 
If there's a time and a place where if we do all those natural things but we're still not able to truly knock that infection, then there's a time and a place for antibiotics. That's where I would go for that. I would say that antibiotics are useful only in some of those cases where we can't take care of it naturally. If we do go on antibiotics though, I'm highly going to recommend that we do some probiotics or some things afterward to help to restore our gut because that's critical for overall health. Probiotics are great but in addition, I recommend working on prebiotics, fiber, green leafy vegetables, avocados, blueberries and things like that. That's also going to help to diversify and heal the gut. 
That leads me to the last topic and that is Big Pharma. 
This is much from a grassroots movement. People are tired of feeling the way that they do. They're thirsting for a change. They're thirsting for natural alternatives to medications and all of these things that are there one quick fix. They're realizing, "Diet, lifestyle, sleep, movement and all of these things play a big factor in my health." They're realizing that there are other options or other alternatives to health goals, helping brain health, helping overall the way that I feel and the way that I can approach getting to the health that I deserve.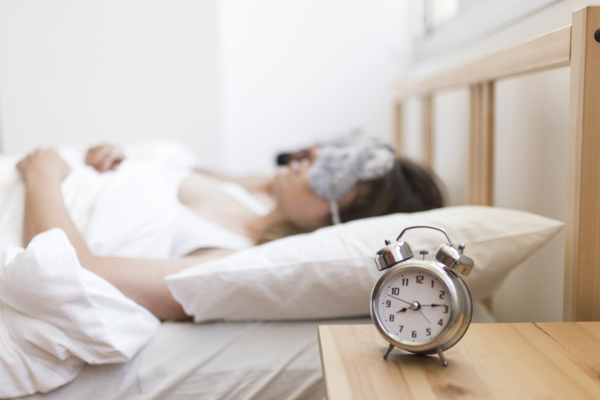 Dr. Horsley, I know you're one busy doctor. You've been making a difference all over the city and we appreciate the incredible work that you do and the time you put in to help others optimize their health. Please tell our readers where they can find you online. Any social media platforms you'd like to share? 
Feel free to look us up online at www.HaydenInstitute.com and also on Facebook. Check us out there. We do lots of videos and blog posts. Stay tuned to learn all that you can about how to optimize your body naturally. 
Dr. Horsley, thank you for being a guest here on the Healthy Brain Podcast. You've added so much value to our readers. You're such a blessing. 
Thank you so much. I had a great time. 
Important Links:
Love the show?

Subscribe, rate, review, and share!
Join The Healthy Brain Podcast Community today: