Podcast: Play in new window | Download | Embed
Subscribe: Apple Podcasts | Android | Google Podcasts | Spotify | RSS | More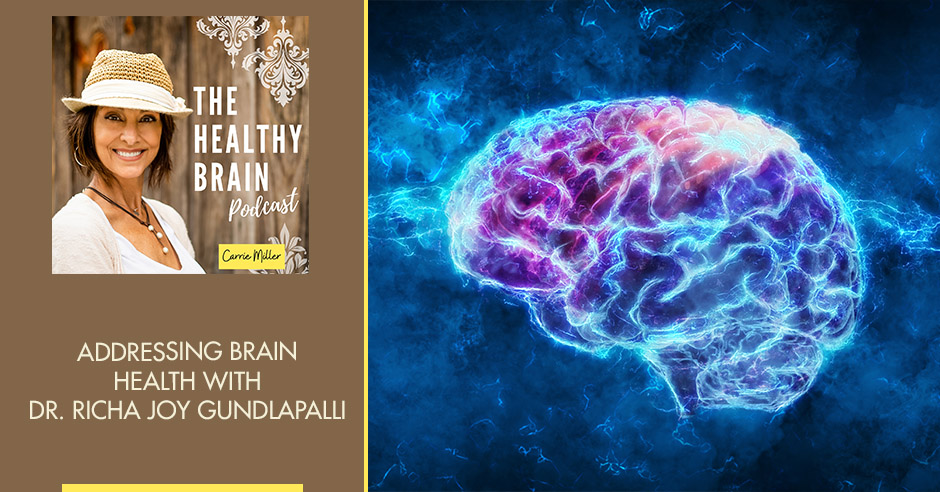 The body has a lifelong power to heal and regenerate with natural methods. However, that sometimes raises a few eyebrows because some people simply don't believe in holistic approaches. On today's show, Carrie Miller interviews Dr. Richa Joy Gundlapalli, an expert on brain health and a board-certified integrative practitioner, certified biological medicine practitioner expert on bioenergetics. Dr. Gundlapalli addresses some brain health issues and shares useful knowledge on regulating healthy brain activity and body function. She also discusses the pros and cons of allopathic medications versus prescription drugs, as well as what foods to avoid or take more of to help your own body heal itself.
—
Listen to the podcast here:
Addressing Brain Health With Dr. Richa Joy Gundlapalli
I have got a special guest. She is a board-certified integrative practitioner, certified biological medicine practitioner expert on bioenergetics. She's acquired her AFMCP certification from the Institute of Functional Medicine and received Advanced Nutrient Therapy training for brain health under Dr. William Walsh. She studied family medicine in pediatrics in the US and furthered her specialized training overseas in Switzerland and Germany. She's an internationally sought-after speaker and thought leader. Welcome to the show, Dr. Richa Joy Gundlapalli. We're thrilled you could join us to talk about the incredible movement of integrative medicine that is sweeping our nation.
Thank you, Carrie. I'm super excited to be the guest for the show. Thanks for the opportunity and giving me a platform to voice out my interest, my passion in the field of brain and behavioral health to the community especially in Texas.
Let's start with the fact that the body has a lifelong power to heal and regenerate with natural methods. That sometimes raises a few little eyebrows here in the United States. Some people simply don't believe in holistic approaches because they believe that without a prescription drug, their body can't heal properly. Could you please shed some light on that subject?
Looking back into history, mankind has been there for a long time. Use of the allopathic medications or modern chemical drugs especially after the Industrial Revolution after the World Wars. Going back into the ancient cultures and throughout the world, there's a lot of usage of herbal medicine that supports the innate healing capacity of the body. Grandmothers have used the ancient healing medicine, different herbs or different minerals or doing some fasting and some detoxification to support the innate healing capacity of the body. We have been living for a long time. We have this exciting new, quick result, quick improvement medication that came in which swept us. We have to take into consideration that we were built when God also made what is important for the healing capacity of our body. We have to reconnect back into that healing capacity using natural approaches, which didn't come easily. It's been there for a long time.
Talking about prescription drugs, I know there's a time and place to administer, but they are toxic. They can be long-term.
Medications are good for acute conditions. There are a time and place for that but you should not take medications forever. That's one of the most common causes of toxic overload on our patients. I see my patients taking lots of medications and which will affect the organ health, especially the liver. If your liver is not able to detoxify and taking Tylenol or Motrin or any medication for a long time, it puts a lot of stress on the liver. It eventually gets stored up in different organs of the body making the organs dysfunctional, especially psychiatric medications. There is no medication in the world doesn't have side effects because it is manmade. For chronic conditions like diabetes, osteoarthritis, taking some narcotics, psychiatric medications or hybrid medications, once you are labeled with that label, you have to forever take all those medications. The toxic load of the medication in the body is high and we miss that point. My goal when I see patients in my practice is to see what they're taking and get that load off their body because sometimes, they will say that they feel better and they stop taking as many medications.
That's what happened to my mom.
You don't have to intervene a lot on the physical body. Once you reduce the stress. One of the stresses on the body is the medication, not only medication but also the supplements. We can't go and buy a bunch of supplements and start taking them, which we all do.
Sometimes it's an overload.
As a doctor, my job is to peel the layers and see what it is. You have to look into not only is that medication or supplement effective to you or your body is able to tolerate that medication or supplement. The two important features we need to understand is it working for you? Is it effective for you? Number two is your body able to tolerate that medication or supplement? These two important points we have to make a note as a doctor. As a person who's starting something, always keep those two points in mind. Is it working for you or is it causing any toxic overload for you? That's one of the first things I do in my practice is to ask that patient to bring all the bags or suitcases or truckloads of their medications and supplements and remove things that are not working. Luckily, we have a technology in our clinic we used to eliminate those which are not working, which is not tolerable, which is not effective so your body is able to breathe. As a doctor, you need to be a little like a detective. You need to solve the problem. To solve the problem without listening to the person in front of you, how can you solve somebody else's problem without knowing the person who it is?
God made our body with that healing capacity. We have to reconnect back into that using natural approaches.
Click To Tweet
That's lacking in conventional medicine.
You had to finish seeing a patient in five minutes and you would not have the relationship and the trust. The healing starts with trust, the relationship-building because most of the disease we have doesn't have to be always structural or functional. What I meant is it doesn't have to be always hard mental issues or these mental deficiencies. Sometimes you have psychological relationship deficiencies. When you have a conversation, understand and see it is coming from an emotional burden or in some unresolved trauma you have? Is it coming from not having a conflict within you about your job dissatisfaction you want to quit?
We have to listen and see where the source of the problem is. The depression you have can be coming from some gene expression issues on your transmitter imbalances or some vitamin and B12 deficiencies. You have a gut tissue affecting your depression, all that but not only that, it can be something that's bothering them for a long time because they have an abusive relationship or it can be EMF hypersensitivity or you're being bathed in 24/7 and having a not good quality of sleep. It is crucial for us to have a good conversation, nonjudgmental, unbiased and be present with the person to understand and solve the problem. A doctor's role is to hold the space for the person to solve what is being said and what is not being said. You are putting the puzzle together. Most of the time it doesn't have to be hormone disbalance, it can be more than that. You had listened to the whole life story of a person. Before they are born, how is the relationship between the parents? How is the toxic or emotional burden on the mother so that your makeup, your gene expression? How you came into the world, is there a disbalance in there or not?
People discount that. It plays a huge role.
Your disease didn't happen yesterday. If you have some diabetes or cardiometabolic syndrome or obesity, it didn't happen yesterday. We labeled that label on you yesterday but it's been there for a long time. It's crucial to understand what your make of the seed you're born through? What is the fertility of the soil that you are planted in? That is important. It didn't happen yesterday. To look into this situation, we had to look into the whole life story. That requires space, presence, trust and sharing so we can work together to find a solution to your health and wellbeing.
In reference to brain health, we start losing brain cells in our 20s and 30s, I understand. 
What is happening is we are seeing an upsurge in brain health conditions especially Parkinson's and Alzheimer's and brain fog. A lot of those things are happening. I see it early on age like teenage age itself because they're not able to focus. They're not able to retain information. They're not able to have a conversation. They don't know how to think. They don't know how to process the data. The future generation is at high risk because the toxic load has been extremely high. Our EMF hypersensitivity is high. The soil is depleted with minerals and vitamins. We have this poor sleep quality, which is affecting your cell, Carrie, and sleep-wake cycle rhythm, which affects your hormonal regulation. You see a child who is seven-year-old having her cycle because of the high rich hormones and antibiotics we are drinking. We are taking from the milk and the meat because we are feeding animals with hormones so that they can make more meat and more milk. We don't realize we are part of that chain and we are eating those animals. It becomes a part of our life. You have precautious puberty. At a young age having hair growth and menses which is not natural.
There are a lot of layers of toxicity happening, not only at the physical level, biochemical level, including your gene expression. Your body is not able to make your brain hormones or your proteins, your enzymes to regulate your healthy brain activity. Also, body function as well. Not only that, but there are also environmental triggers happening because we live in toxic air quality. The quality of the air inside is more toxic than outside. We live in these little cubes and we think that we are fine. We don't cross ventilate our homes. 
They get out in the country quite often. They move to the country. Go ahead and give them an excuse.
That is ideal but it is not practical for every person.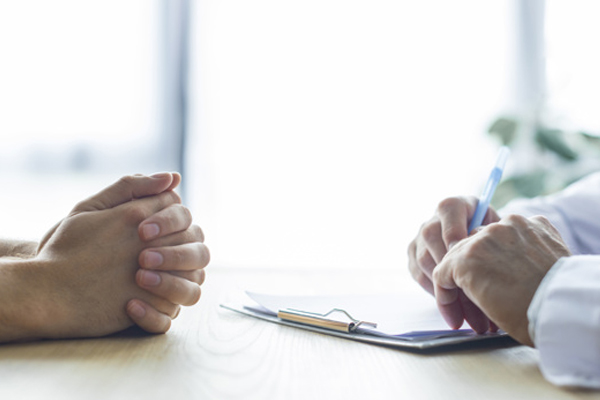 It's not because they're buried in their work here.
The few points I suggest for a person for air quality is that you ventilate your house. It's important. The vitality of air in nature, it's different than the air vitality when you're inside the closed space. That's why people get more tired in small spaces when there is no ventilation. That is easy to do, open the doors and open the windows and especially morning air is much cleanup, you're more vital and also you can do it in the evening, but morning is more fresh air quality, it's more vibrant, number one. Number two is you can have your filters, like HEPA filters, which will clean up especially if you have more allergies and things. You can remove the particles from the air so it's lighter. The air is not denser and heavier so you get more oxygenation in your system.
Number three is not only the clean filtered air but also the vitality of air is important. That's when you go into nature you feel like you take a big breath because it's alive. It's not just clean water. The water has to be alive. It's the same thing for air. The air has to be vital. That's why we love being in nature because of the vitality of air. How can we do that in the space inside your house? You can have ionizers. Some air filters have ionizers that ionize the air. It is much easier to absorb into your system so you feel more energy, more vitality. We have one more device we use called SOE air in our practice, which creates single oxygen in the air. It's O, not O2. It goes and penetrates your cells, into your lungs smoothly even if you have asthma, COPD, or emphysema. It goes through into the cell and revitalizes your system.
I see that you've got plants too.
Plants are crucial because we are nature, it brings a certain ambiance. The green color, the life forces.
Let's forest bathe in our cubicles.
That's how I would address, Carrie. It is not ideal for every person to run into nature, but as much as possible there are as high-ends called in Japan that people do call forest bathing. There's a lot of research you've done on how you being in nature and getting that forest bathing and getting the life force and connecting with the natural changes your heart rate variability, your blood pressure, your sleep quality, your diabetes, your stress management, your fulfillment. It is fantastic.
She wrote your script, go find your land out in the country. When you address brain health, we're talking about brain health in your clinic, what have you found to be the most effective protocol when it comes to healing the brain?
In my practice, because we do see a lot of brains and behavioral health, I go back to their makeup, their epigenetics, how they are born. These conditions run in the family and it's easy to take care of these imbalances in your gene expression. The toxic overload we have not only physical toxins, even the emotional toxins when you are inside your mother's womb that switches off the gene regulation. Your genes' expression is turned off so you don't have a recipe to make your brain like serotonin, dopamine and those things. When you have block gene regulation or too much of gene expression where you're making too much of brain hormones. It alters the way you perceive the world. Some people perceive the world as half glass full means everything is great. Some people see that everything is half glass empty. They're self-critical, self-judgmental, negative, self-sabotaging patterns and choices they make. I always look into the fertility of the soil. How is the seed that came into this world? How is your gene expression? If your genes are blocked, if you take a lot of supplements, a lot of medications and a lot of EMF protection, all these things, it's not going to unblock those gene expressions.
It's toxic. 
No medication in the world doesn't have side effects because it is man-made.
Click To Tweet
It is toxicity at many levels. That is the first thing I do because the great thing is we can do a test which is covered by insurance to look into your epigenetic expression. It's easy to do it. It is not here, it's all up in your head. We can objectively validate that finding in your test results. You can treat it using nutrients like different vitamins to repair your cell. Your DNA repairs itself by providing the right dosage of nutrients personalized for you, it expresses your gene expression. You make your brain hormones yourself. That is fasting I do in my practice to make sure your brain hormones are regulated. Your perception of and the way you look at the world is in a balanced state.
If a person comes to me and says, "I'm exhausted. I don't sleep. I have brain fog and I'm not motivated to make any changes." It's difficult for me to speak about, "Avoid all these things and sleep like this and turn off your cell phone." I'm adding one more stress factor to the system. My job is how I can enter through the back door to support him, not challenge him too much with the long list of routines and unsure of what you have to do, but how can I make it easy for you, be less stressful for you, solve your problems and bring the change from inside out? Not everybody has the mental willpower and the vitality to make the changes.
I would say most people don't.
Imagine that me expecting those things to change on a person who needs some help. That's unfair. I do a backend approach where I change their neurochemistry, their DNA so it healed. The healing is starting from inside out. The hormone regulation, hormone expression in the body, not only in the brain but also in your body, your adrenals, your thyroid, your male and female hormones. These are fine subtle information particles we have in the body. Once we change that, your perception naturally changes. You're blooming from inside out. I'm not trying to pull the petals, trying to open the bud, which is the wrong way of doing, I believe. They're more motivated. They have more energy, they have better sleep quality. There is a shift that you see in that person. I ask the person who is like, "Welcome back." Once you see that shift, then you're on board together and then you walk the journey. One thing at a time, we are dancing together.
Initially, you will step on each other because you don't know how each person dances, their moves, their style, their rhythms and their tunes. Once you get the hang of it, you create your dance with the person. Each person is you're co-creating that treatment approach or the journey for them. They change differently. They feel more empowered. Rather than disempowering them with the labels, because labels are a body. It's super intelligent. It's an amazing thing that God has created us. If we listen to the body, having a good conversation with the person is crucial because when the body's telling me the information, what area needs to be supported.
Putting you in a box and trying to put the same protocol, it is a blessing to have a symptom. The body's telling you, "Can you please take it off my knee? My knee is hurting." My job is to listen to that and see where it is coming from. It is disempowering to have a label. The diagnosis we have should be more for doctors to communicate with. It should not be for patients. I believe that if you have osteoarthritis if you have some autoimmune disease, it's such a technical thing, but going back into the body and saying, "What is happening here? How can I help you?" The focus should be on that, not on the label because once we have the label it creates such a powerlessness state to the person. When you feel powerless and helpless, then that is where death and decay happen. Life happens when there is a forward journey. The healing happens when you feel like, "I can make this change." That's why a lot of people who are labeled with the word cancer, until that day they are happy and healthy and enjoying relationships, after the label they're like, "My name is this and I have cancer." That becomes their new identity and then they're getting ready to take off and die. It should not be that.
It's the same with dementia.
Any chronic disease is disempowering for the person. They are waiting to die than waiting to live. Chronic diseases in a way are also life-altering or people not in the families, the relationships and life-altering inside spiritually as well. It's more like a wake-up call. If we start seeing health diseases more as our body's messages, more as a time for opportunity for us to change, it is a whole different perspective. I feel that we are blessed to have the symptoms. We are blessed to have this body giving us messages so that we can listen and take care of it. God is sending you, "Wake up. It's time for you to make this diet change."
I want to get back to brain health. What steps do you recommend outside the clinic?
First, I'll talk in general what wellness practices you can do at home and wellness practice you can do for brain health. I'm going to talk about those two topics. One is the simple things. Having a good sleep routine is important because sleep is when your body recovers, regenerates, detoxifies and gets you ready for the next day. Imagine you're drinking too much and you're not refilling the bottle, it's going to get empty. The same thing happens. Sleep is crucial and you have to avoid playing with video games or watching TV before you sleep. Making sure you turn off your Wi-Fi routers if possible. If not, at least to switch off your phone into airplane mode. The phone should not be your alarm clock to wake up in the morning. That's a big no-no.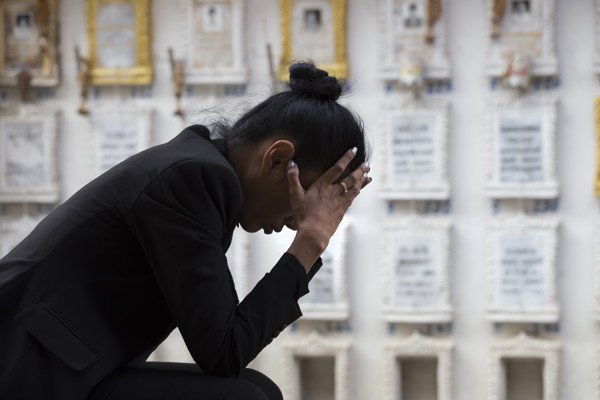 You suggest taking the actual electronics, like your smartphone out of your room.
Most people don't do it. Especially the EMF, the sleep quality's important. It's not how many hours you sleep, the quality of sleep is important. If you're not sleeping in a serene, peaceful and harmonious environment, and imagine you do not see EMF radiation, the caution fields and all these, what it's doing to your sleep, your brain waves when you're sleeping? When you sleep, your guards are down because your body gets into a parasympathetic recovery phase. When your guards are down, you need to have that less stressful, peaceful environment for you to have beautiful sleep and beautiful brainwaves in you when you're sleeping so you regenerate. Imagine somebody is kicking you, not physically, but you know all these exposures happening. You're not having a restful sleep the next day you're not readily prepared for the next twelve hours of the day. You're tired and exhausted.
Your brain can't function.
Your hormones are not regulated because your sleep regulates your self-care and rhythm on your pituitary or hypothalamus produces your hormones for the whole body. It all shuts down. One crucial thing is to make sure you aim for a good sleep. Have a good sleep routine. Don't eat before you sleep. At least have 2, 3 hours before you sleep and have a good sleep routine. Transition into the sleep without watching TV and especially the horror shows and news. That is scarier.
Maybe you can grab a book.
You can listen to some soothing binaural sound beats to help with your brain waves getting you from the sympathetic flight and fight busy day into a more parasympathetic. Have a little bit of oil with lavender to massage your feet. All the great, beautiful stuff. Reflect on the day, how the day was. Have a little prayer, have gratitude before you close your day. We never know if we'll wake up the next day, morning or not. You treat it as a blessing to be able to have a good relationship in the sleep process, thanksgiving and gratitude and a little prayer and then wake up fresh with much of vitality to take over the day and to seize the day and have your full expression of the day. Sleep is number one. Number two, everybody talks about nutrition. You can at least avoid junk food, fast foods, sodas and coffee.
Everybody agrees with that.
The number two is what I see most common is that gluten and dairy are the most common sensitivities. People are going through is not because people argue like, "We have been having this for a long time and our parents were eating that and no problem." I said, "I agree with that." In the olden days, the wheat is not genetically modified. It's been modified much and it created a lot of stress in your gut, your brain fog. Number two is the cheese and the milk, if you look into the carton, it has thousands of different cow's milk mixed in and having it in the fridge for one month. It doesn't make sense. Those are the two common things I ask people, "You have other alternatives you can use for that." Nutrition, I would not go deeper. Everybody knows what is good.
Sugar?
Sugar is a poison. I'm not even sure why we have created that poison in our bodies.
A doctor's rule is to hold the space for the person to solve what is being said and what is not being said.
Click To Tweet
Are you for coconut sugar at all?
It's better to avoid as much as possible because it increases your blood sugar. When you have increased blood sugar, it affects your pancreas. It produces more insulin. There is more inflammation that creates a lot of stress on the brain.
That's key, it's the word inflammation.
It puts stress on your adrenals. It puts stress on your brain causing brain fog and brain inflammation. It is poisonous to the whole body. Your body goes into a shock. It shuts down. Those are the main things I tell people. For the audiences, sleep is crucial to have a different relationship with sleep. It's a treat you're giving for yourself. Number two is your nutrition is crucial and I would suggest doing your best one thing at a time and always have a support group so that they are inspiring you and motivating you. Number three I would say is to lessen the EMF load on yourself as much as possible. It's an addiction. It's similar to having a drug addiction or alcohol addiction. It's not different. It's the same chemistry. Those are the three things I would suggest for the overall wellbeing of the person.
The last one I would say is your relationship with yourself. Take some time and reflect on yourself. Most of the deficiencies happening in the society are deficiency of yourself. It's self-identity loss. Having a little bit of reflection time on yourself, going for a walk, journaling and reconnecting with yourself and see what is making you empty? What is making you have a self-sabotaging behavior? There are a lot of good apps online like Headspace or Calm. There are also apps for breathing. Use them if you are into technology or if you're a person who is not into technology, at least go for a walk in nature.
Have some reflective time having some prayer because that's much of strength that you can use to get out of this loop of disease and all these fears and all those things. Regarding brain health, it's the same thing. The brain is nothing different. We do not have the brain outside the body. The brain is inside the body and it's important and you have it. It's well-protected inside the skull because it's crucial. Your brain also governs the function of your whole body. It's not just for memory or communication or learning, but every organ has its direct communication from the brain to the organ. The organ back to the brain, say if you have any disease of the brain, your organ cells start dying. If you have organ disease, it also fixes your brain health. We have to see the brain as a not separate entity. It is part of our being, part of our bodies. The gut and the brain are one organism for me, it's one organ. That's why when you look at the gut is also folded similar to the brain. The folds of the brain are similar to the folds of the gut. Your brain hormones are made in your gut, 70% of your brain hormones, your factory is in your gut. 
That's where we need to start.
If you don't take care of the gut, you can't take care of the brain. It's the same philosophy. Also, sleep is crucial. EMF stress is crucial. Avoiding triggers is crucial. Having a good quality supplement to help with brain health.
There are many supplements out there. You've got your Walmart brands and then you've got Sprouts and H-E-B and Whole Foods. Is there a website or is there a resource? 
For the supplements, it is difficult to say a few brands because I didn't want to support some brands and sound weird.
There's a variety that you use? 
There are a variety of things because I'm picky about which ones I use. I have products from all over the world. The most common supplement I use for my patients for brain health. Magnesium glycinate, different forms of magnesium, but the glycinate form is what we use. A lot of people have a deficiency in that.
Is magnesium chelate good?
The chelated form of minerals is more important.
Isn't it good for sleep?
It is very important for sleep and there's a different form of magnesium for constipation also. Magnesium is important for relaxation. A lot of people with brain health or behavioral health have a lot of tension in the neck, especially the upper back. They're tight and you go for a massage, but you still feel like a rod. They come back again, it becomes tensed up. Muscle tension, the jaw tension, these people tend to have more constipation because the muscles are not relaxed and having peristaltic movements to empty. They tend to have a few constipation tendencies. The sleep quality is not good. The brain doesn't shut down. When you have a magnesium deficiency, there's a noisy brain in the sleep. You're like half-asleep but half-awake. You don't feel fresh when you wake up in the morning.
That is one thing I see a lot of people having magnesium deficiency and especially if you have copper toxicity which affects your brain hormone production. They all have low magnesium. When you have high copper, they have low magnesium, which affects sleep quality and all those things. That's the number one mineral crucial for people, for brain health. I also use a lot of zinc. Zinc deficiency is one more thing. Zinc is important. As it's a raw material for making your brain hormones like serotonin, dopamine, GABA, norepinephrine, acetylcholine. When you have zinc deficiency, you have a recipe but there are no raw materials to cook the food, something like that.
Zinc deficiency is number two. When you see the zinc white spots in the adult that means there's a lot of stress going on. It can mean infection, it can be travel, it can be hormone change, it can be anything. Especially in children, we see those white spots a lot because of the growth you require zinc. If you have a child who has delayed puberty, that means they have a zinc deficiency. If you have a child who doesn't recollect their dreams, it's not that they're not dreaming, but they're not able to recollect the dream that they usually say, "I don't have dreams."
How about when you get older? We don't go into these deep sleeps like we used to, do we?
We don't. Zinc is important for brain health especially for people who have anxiety, overwhelmingness, poor stress tolerance, sensory overload. They don't like bright computer screens or cell phones have to be dimmed. That's a sign of zinc deficiency. That's the number two mineral I do suggest for people. It's better to see a functional doctor who is exploiting that to get a good brand quality and a good dose of it because it's not generic. I don't want people to go and starting buying zinc because there are ten different forms of zinc and it needs to be different for a different function. 
Being in nature and connecting with the natural changes your blood pressure, sleep quality, stress management, and fulfillment.
Click To Tweet
How about vitamin D with vitamin K?
D3 and K2 are important. They have a synergistic effect also. That's an important supplement for people especially for the immune system, not only for bone health. It's important. K2 is important for your gut health. That's how the other vitamin is important. There's a lot of vitamin B6 and P5P, Pyridoxal 5 Phosphate. These are super important raw materials for your brain health. Have a health coach or a nutrition coach or somebody who would work with you too. I don't expect people to go and Google search and get overwhelmed and have like, "I can't do this. This is not going to work out." and run away from them. You don't have to do it. There are a lot of people who can help you be a coach and help with the transition to make healthy choices, give you the right information.
It's hard to do it on your own. You need some backing, support, encouragement from a health coach or we touch a little bit on toxic relationships. How much stress does that put on our bodies? 
It's a whole lot of stress.
This is a whole topic but maybe you can touch on it?
When you see stress, it's the body's way of dealing with any triggers in the environment. It doesn't have to be physical stress. We can see the physical body, we think of, "I'm working too hard or I'm not sleeping." We focus a lot of physical things causing stress, but emotional things and mental things are the more important causes of stress, which is not visible. That's why we don't emphasize as much. It's a little abstract. I'm going to talk about emotions and the mind and the relationships, but it creates the same amount of response on the physical body. Working for ten hours is the same as having, "You're going through some separation or somebody cheated you." The whole trauma that goes through in the physical level, even though it is emotion, it creates the same amount of expression or disbalance in the physical body. It's similar to physical stress because it's draining. Even in an environment where somebody is constantly saying critical things and how bad things are and how life sucks.
That would be the news. Stay away from the news.
Life changes. When you take off this toxic thing, it's like having a rotten tomato in the basket. If you keep it for a long time, it will spoil all the tomatoes. That's the reason we tell people here looking to positive affirmations, have guided visualization.
Don't have those negative thoughts.
Negative things, negative thoughts, it's a disbalance in the brain hormones. If you have a serotonin deficiency, if you have dopamine deficiency, any of these neurohormone disbalances create these patterns in our brain. Rumination of thoughts and cluttered, noisy thoughts and negative thinking, always critical thinking, self-criticism, self-sabotaging choices we make, it is a disbalance in your neurohormones. If you support that in your frame of mind, your thinking process also changes.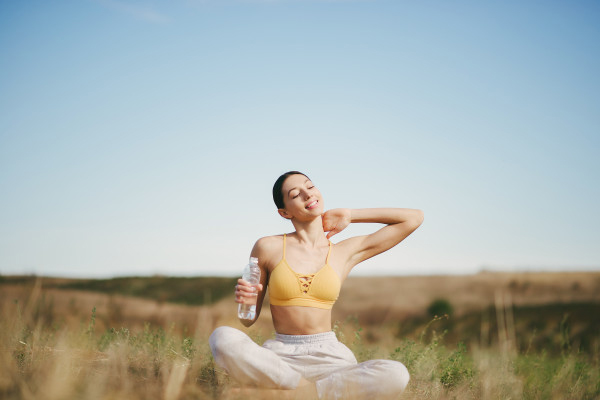 Apart from what I mentioned about the gene expression, your brain hormones, but coming to what you could do in the emotional disbalance or a noisy mind is just like, "Calm down, cool off." Some people put their emotions outside. Those people survive better. If you stop localizing your emotions, do you know each organ stores emotion? If you have anger, if you're not saying or verbalizing it, then you will keep it in your liver. Your liver starts to shed stones and stops working because it's paralyzed by that anger emotion. Kidneys are for fear and anxiety.
That's where you have lower back pain. It is important to regulate your emotions. You don't want to hurt other people. You have a different opinion. You don't want to create conflict and chaos and it's more painful for you afterward. I tell people, "Do the voice recording or go in front of the mirror or somewhere." Let it out. Journal is the best way you can do it. Whatever feels right for you either voice out verbally, not to the person, but in a safe space. In a book or the journal and let it go on this body dump and clean it up, delete.
You can take a walk.
Emotional regulation is important. You look into other choices either using some counselor or a friend.
How about if you've got a person who doesn't want to be counseled?
We have to respect that. There's a timing for everything. You can't pluck fruit and say, "Why are you not ripe yet?" It's my mistake that I plucked the fruit. It's not ripe yet. The person needs some time and space. Let it be. Let the person hibernate. There's a timing for everything when they're ready, they will come out and they will express.
How about the community? Touch on that because that's important, I believe. A lot of people discount that.
Community, we are social beings.
We are made to connect.
Because of this technology, we are trying to isolate too much and getting hooked into the video games, the TVs, the soap operas, the TV shows or the computers. That is a huge addiction. We are disconnecting from nature, society, God or Higher Intelligence. Your body disconnects with you. You will disconnect from everybody. Eventually, your body also gets disconnected because it doesn't know how to communicate. Your organs don't know how to communicate inside. You psyche such a way that you don't want to communicate with the people, with the society, with the community, with nature, your organs forget inside how to communicate also.
Sleep quality is important because it allows you to regenerate.
Click To Tweet
For example, if I see a person who needs detoxification, I don't detoxify right away the person because first I look into, "Is your body, your subconscious, your mind, what kind of person are you? Are you a person who is ready to release things? Are you a person who wants to hold all the emotions inside?" Your organs will do the same thing. It will not release toxins if I detoxify unless I change your mindset and be able to express. If you express verbally, vocally, then your organs also express them out. It's an interesting thing I learned from my patients. If you're a person who doesn't want to show anything and say, "I'm good, everything is going fine. There is no problem with me," but the person is suffering, the organs behave the same way. Organs are also like, "Okay."
Maybe that's why there's much chronic disease out there.
That communication outside is important. Communication inside the body is important. If you don't communicate with the community and take their help, take their support, rebuild the relationships and having the nourishing, healing, therapeutic support system we all have, then the body and the organs behave the same way and it eventually it will cut you off. Disconnect is what it is called.
We've touched on overall nutrition. I'm sure that you feel strongly about a plant-based diet. What would be your top 5 or 6 additional foods that you'd recommend for brain health outside of green leafy vegetables? 
I see it a little differently. There is room for everything. A plant-based diet is my favorite, my go-to. In some patients, they won't be able to tolerate the plant-based because they have SIBO or bacterial overgrowth in the gut and they become bloated eating salad. Some greens, raw vegetables can't break it down because they don't have enough digestive enzymes. They ferment some foods and cause more bloating, more gas formation, more burping and more brain fog. I'm not fanatic about a certain kind of food. It is based on who is in front of me? What do they want? How can I give the information to the body so the body heals? Sometimes it can be clean, lean, grass-fed meat and a small portion of it is still okay.
Some people feel a little bit of eating meat, feel a little heaviness and feel that they're staying there for a long time. That means your body is telling me, "You don't have enough stomach acid to break down the protein." I do ask my patients, "You became a vegetarian, is it because of ethical reasons, religious reasons or because your body can't handle it?" That's the giveaway for me. The body doesn't handle it. If they say, "It doesn't feel good. After eating I feel sluggish and something." That's a sign that you don't have a fire to cook the food. You don't have enough digestive enzymes or stomach acid to break down into amino acids. That's how you feel heavy because all the energy is going into the gut, all the blood flow and you feel like the brain is shutting down.
What about fish for brain health, usually it's the wild-caught salmon but do you recommend any other fish? There is much fish out there with tons of mercury on it.
The challenge with the fish is because of the mercury overload. It's better to eat wild-caught fish. It is important. I'll avoid tuna and these canned fishes that are not good for you. I also reduce the use of shrimps, crustaceans and mussels. Not too much of that.
Could you have it once a week or twice a month?
Shrimps and crustaceans are dirty, number one. Number two is also they are rich in copper. Copper-rich foods, some people who can't tolerate them, especially brain health patients because high copper creates dopamine deficiency and high copper creates high adrenaline. Children who have ADD, ADHD, distraction and focus issues. Even adults, a lot of them, they want to do multitask. They have ten screens open on the computer at the same time and they like that moment.
That's women.
Copper is similar to estrogen. Women who have PCOD, endometriosis, fibroid, polycystic ovarian disease or ovarian cyst fibroids, fibrocystic diseases, migraine issues, fibromyalgia, PMS, these are all toxic copper woman. It's okay to have a shrimp once a week. I would say fish twice a week. It's okay but a good quality of the fish is important. It's not the amount, it's not the product. It is quality. Coldwater fishes are important. Bottom dwellers like catfish or tuna, I don't recommend it because of a lot of contamination. Sardines are okay. Mackerels are fine. They're also rich in oils, which is fine. Shrimps, I would avoid eating less quantity. We all love to eat. We don't want to let go of those things. It's okay to have but don't eat three times a day.
Thank you for covering all that. That's awesome. Dr. Joy, I could talk with you for hours on end, but it's time to wrap it up. Thank you for sharing with our audience. We appreciate you and the incredible positive change you're making in the world of functional medicine. You truly are making an impact on healing chronic disease here in the US and we love you. 
I love you too, Carrie. Thank you for this opportunity to voice out my passion and be able to be of service to the community and society. I hope I have done some justice with my presentation to the people in the audience who are reading. 
Please let our audience know where we can find you online like your website and any other information you'd like to share?
Our clinic's name is MinervaClinic.us. Our center is based out of Woodlands, Tomball area. We see all cases in the practice, all ages, all genders. You can visit our website. My name is Richarita Gundlapalli but I go by Richa Joy Gundlapalli. I go by Dr. Joy, that's much easier. Any help you would need, you're welcome. We'll be glad to serve you.
Dr. Joy, thank you for being a guest here on the show. Have a blessed day.
It's my pleasure. Thank you.
Important Links:
About Dr. Richa Joy Gundlapalli
Dr. Richaritha (Richa Joy) Gundlapalli – is a unique mix of Board Certified Physician, Integrative Medicine practitioner, Energy Medicine expert, Certified Life Coach and Social Entrepreneur.
Dr. Richa is a well-known expert in the field of Functional Medicine and Holistic medicine having been trained at the Institute for Function Medicine (IFM) and The Walsh Institute (Brain Health). She is the Founder and Medical Director of Integrative Wellness Center (IWC). IWC is committed to transforming the traditional view of wellness by integrating the best of cutting edge Modern Medicine with holistic approaches, Mind-Body Medicine, Energy Medicine and Nutritional medicine. She is associate member of The Bioelectromagnetic society.
Prior to founding IWC, Dr. Richa held the adjunct position of Head of Life Style Programs & Energy Medicine Departments at BIHC (BELife Institute for Higher Consciousness), USA where she was instrumental in training and certifying experts in Energy Medicine modalities and served as a Corporate Wellness Consultant to a number of leading industry organizations.
Dr. Richa brings forth a unique expertize of synthesis of wisdom from diverse modalities around the world as her training & research has also included Ayurveda, Chinese medicine & Acupuncture. Owing to her unique expertize she is a highly sought our speaker and routinely addresses conference and workshops in the areas of holistic medicine, mind body medicine and nutritional wellness. She has often been invited to also serve in leadership capacity in Industry associations.
A committed contributor of her talent and time to social entrepreneurship projects globally. She is the co-founder of AshajyothiUSA (a nonprofit dedicated to supporting orphans, special needs children and advocating child rights) and also serves on the board of MDP Foundation (a foundation supporting programs on holistic health and wellness around the world).
Love the show?

Subscribe, rate, review, and share!
Join The Healthy Brain Podcast Community today: