Podcast: Play in new window | Download | Embed
Subscribe: Apple Podcasts | Android | Google Podcasts | Spotify | RSS | More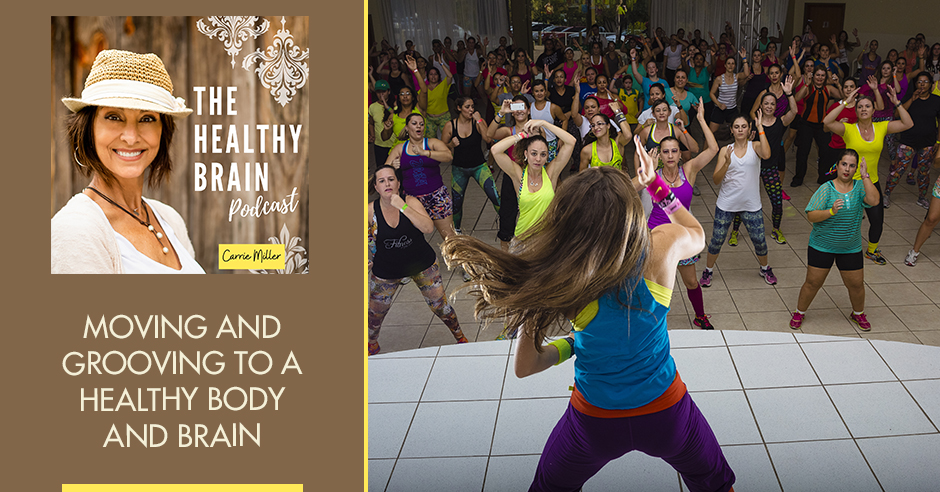 We all remember the good times when we would move and groove to the music of youth and innocence. As we age, however, many of us lose that free-flowing connection with physical activity. We go about with our sedentary lifestyles day by day, accumulating stress in our bodies and our minds. Carrie Miller reminds us that neither our brains nor our bodies can function properly without movement. She encourages us to get off the couch and start doing physical activities that are suited to the needs and abilities of our bodies. Listen in and get moving and grooving towards a healthy body and brain!
—
Listen to the podcast here:
Moving And Grooving To A Healthy Body And Brain
I guarantee you won't find any sugar coat in this space. I was looking at the title of this show. I was thinking, "I may be telling my age with this whole moving and grooving title." I was born in the '60s and raised in the '70s. I've got to say when those '80s hit with that Flashdance look, I don't know how old you are, but I was in my twenties. We get ready to go out on the town in Houston, Texas. We walk out of our closets looking like Jane Fonda or Richard Simmons on steroids wearing some bright, tight clothes, miniskirts with a tank and blousy sleeve tops sometimes. We can't forget about those legwarmers with those psychedelic colors and our hair. Eighties hairdos, that was the look.
We could have passed for Mufasa on The Lion King. That teased out mane with maybe ten layers of hairspray. I lost count after two sprays. I'll be darned. That nest was not about to move out of place when I hit that dance floor for that song, Let's Dance by David Bowie. I still love to roll out the red carpet with those pictures because who doesn't love a good belly laugh? We had such fun times. I don't know how I drifted from grooving and Flashdance and all the way to The Lion King but sometimes you got to mix it up with a little storytelling. Let's face it, we can all use a little storytelling and humor these days reminiscing about good times. Nothing is better than that.
Let's focus. Let's get back to moving and grooving. I want to preface this show by saying I am not here to tell you that you've got to go join a gym do many reps on each arm, leg, participate in any exercise class, or run a marathon. This is the space of encouragement to get you off your butt and do something. Our bodies nor our brains can function properly without movement. You know that and I know that. Honestly, if this is not the time to get up and get moving, then I don't know what is. We're in May 2020 and parts of the country are still locked down because of a virus. Many of us have been glued to recliners, couches and porches. Most of us have gotten away from good habits. We don't even know what to do or what we're supposed to do to get back up. Meanwhile, your brain has turned to mush. Your body is in no shape to even walk around the block. I know I've been there and it is not fun to have that lack of energy being mentally or physically drained.
Physical activity is a part of self-care. It is a necessity in life.
Click To Tweet
Let's get going on this topic because physical activity is a part of self-care and it is a necessity in life. I am excited to talk about it. One question I get most often is, "What exercise or activity do I need to do to get to keep in shape?" I've worked out in some form or fashion most of my life around 40, 45 years, I always respond in this way, "You need to do what works for your body." I'm a total advocate for never following the crowds because, as I always preach, God created us all so uniquely different. What works for others, may not work for you. We're all in different places mentally, physically and emotionally. Give yourself some space. Don't be hard on yourself. In episode fourteen, I spoke about nutrition. It's the starting point. You simply cannot have the mindset that exercises alone will get you to your goal. It won't happen without eating right first.
When it comes to physical activity, the last thing you want to be doing is lying around stagnant. You don't have time for that because I know you want to stay healthy in mind, body and spirit for your family. Think about your grandkids and your great-grandkids. Let's work on moving you forward and getting you fit. First, I want to start by sharing some words of advice for you. They are extremely important or otherwise I wouldn't be sharing them and that is, "Know your own body." This is what I mean by that. Here are three of my top tips and how you know your own body. Number one, recognize the events that have taken place in your life. I know we don't like to talk about this. For example, menopause for you women. Perhaps you had a hysterectomy early on, maybe you're a single parent or you've got a loved one with dementia and you're depressed. You're experiencing fluctuations in hormones.
You maybe have a lack of energy. There's weight gain and not only in the booty but all over. The arms are like Jell-O, the stomach is bulging, the swelling of the hands, feet and face. I know what that's all about. I've personally gone through events in my life, not only with menopause but depression and anxiety as well. All of that will hugely affect your mind and body. Keep in mind to recognize it and move forward. Try humbling yourself and maybe get some counseling. Number two, how does the activity affect your body? What happens to your body when you lift a little weight? When you walk every day or join a Zumba, yoga class five days a week. Are you going through the motions of the activity and hoping for a result you're wanting? Have you noticed your arms and legs? They get in shape when you lift weights? Do you see changes in your legs and stomach when you run or walk? How has your brain function, high-impact versus low-impact? Test your body. It does not hurt to change activities to figure out what's best for your body and brain.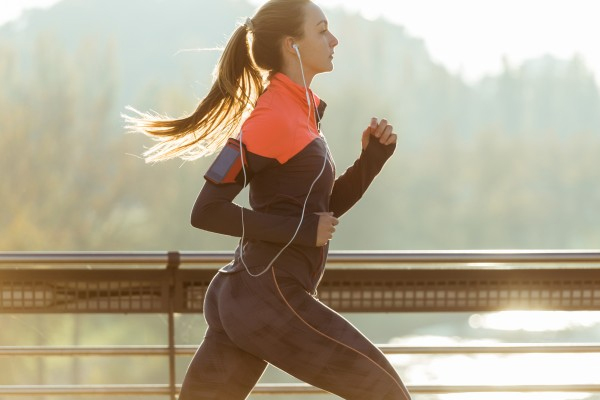 Number three, recognize when your body starts to slow down because of age. When you get older, your metabolism slows down and maybe you've got some health issues. Gardening is one of the best activities to keep you moving. If you're one to say, "Carrie, I don't have a green thumb. I've been there, done that and I failed. It's a waste of my time." I want to encourage you to keep trying. Look at the benefits. It's not only healthy for your body. It's extremely beneficial for your mind. It's therapeutic. There is nothing better than eating out of your garden. You get to plant what you want, like and love. You reap the benefit fits with clean, healthy foods. How satisfying is that when you take particular joy and tending to your plants?
There's an article in ScienceDaily date May 11, 2020, from research at Princeton University. They found that gardening at home had a similar effect on emotional well-being as biking, walking or dining out. The results also added that household gardens could be key in providing food security in urban areas and making cities more sustainable and livable. Keeping your body and brain strong is important when you want to prevent chronic disease, stress, depression and anxiety. Science is showing that moving your body supports brain health and cognition. Research shows that when we exercise, blood pressure and blood flow increase everywhere in the body, including the brain.
More blood means more energy and oxygen, which makes our brain perform better and regular exercise impacts inflammation and regulating the immune system. We've had a big wakeup call because of this virus. It's a no brainer to focus on our immune system from here on out. When we move our bodies in different ways, we can have some incredible benefits for the whole body. Let's talk about physical activity not only in the city but in the country as well. Let's start with city life first. When you live in the city, you've got access to do more than if you live in the country, benefits or should I say luxuries that we sometimes take for granted.
The outdoors boosts creativity. Get outside and move!
Click To Tweet
All those cultured up-to-date workout machines, the fancy gyms and we've got yoga studios, CrossFit, Starbucks at every street corner and healthy food shops to help maintain your energy level. We are spoiled. I've lived in the city for 35 plus years. I've plugged into everything from aerobic, Zumba, yoga classes to joining gyms all across the city just for the latest and greatest workout machines. I have never been able to sustain that lifestyle 5 or 6 days a week because I found that I like to switch it up because it gets too mundane for me but maybe it works for you.
You can try it all out and maybe you're like me. Maybe it's too much. You need a change of pace every once in a while, and that's okay as long as you don't stop. Find your space, that environment that works best for you, where you can get the results that you're looking for. Have you ever thought about why we go to those stinky, sweaty gyms anyway? Why do we feel like we need to be in a class where you're dancing or sitting almost on top of each other? It's got to be that social aspect. That's what I'm thinking. That's the draw for sure. Who likes to exercise by yourself and anyways, a little competition in class does you some good? Let's talk about the country, that little slice of heaven. If you've got it, then consider yourself blessed.
Don't you be saying, if you live out in the country, "You don't understand, Carrie. I don't have a gym or exercise facility around. What's a girl or a guy going to do?" Getting yourself outside in some clean air, on some solid earth under some trees can be one of the best things for you. If you live in the city, I want to encourage you to get out, take a drive to a nearby park or get out of the city altogether. You will be amazed at how healing the country can be. If you've got that space in the country, try starting a garden. Create your workout using maybe some steps on the porch. You could be lifting some large rocks or elevations on the land or even a park we'll do you. Take a walk in the woods and try marching instead of walking. I know it looks stupid, but you get more exercise that way. You work out your body harder that way.
For that upper body workout, grab a couple of heavy rocks to lift or feel a couple of buckets with rocks. That'll work you out. If you've got a barn or shed with an overhang, old goat barn or something, do some pull-ups. Follow up with pushups on the porch. I won't be doing that, but you can go right ahead. I'll be sitting back and watching you. There is no way I'm doing those things. If you're anywhere near the hill country, feel free to pop in at our property and we'll be glad to hand you a chainsaw. You can try your hand to cut down cedars on this property. I'm serious. They suck the life out of the oaks. That is not good. Afterwards you could load up the trucks and haul them to the burn pile. I want to give a big thank you to both my sons, Stephan and Cody for already cutting hundreds of trees and burning piles and piles of brush. We couldn't have done it without you all.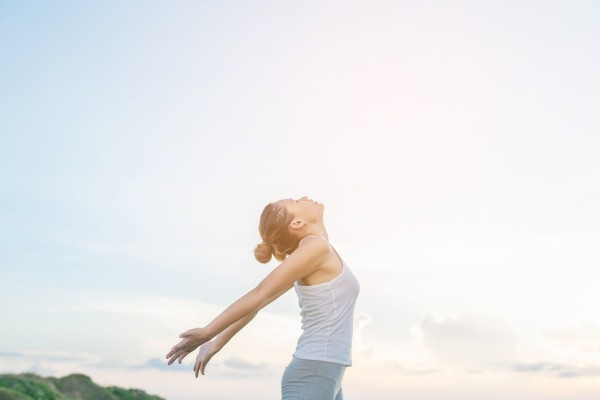 Breathing outside the air is awesome. It is like taking a happy pill. It produces endorphins in the brain. Endorphins are these powerful good chemicals that lift your spirits and they make you feel good. What are you waiting for? Get outside, take advantage of that fresh air and soak up that sun. Our bodies convert the sunshine we soak up into chemicals that turn into vitamin D. I know you probably already know this, but vitamin D is one of the most common deficiencies among American adults. Get going, take a walk or stretch in the sun. Try to get unprotected time on your limbs for 10, 15 minutes. I've mentioned in several shows about forest bathing. It's an incredible concept out there in Japan. It's forest therapy. You embrace nature instead of spending time in the city.
When you get in nature, there's this boosting of your white blood cells that help fight infection and tumor cells. It reduces stress and lowers your blood pressure. Every day, I take a walk through the woods we have on the property, stopping to stretch. I leave my phone and headphones at the house so that I can clear my mind. Researchers have found that being outdoors in nature reduces depression, anxiety. Who doesn't need that these days? Also, the outdoors boosts creativity. Did you know that Shakespeare, Leonardo da Vinci, Benjamin Franklin and Abraham Lincoln never saw a movie, looked at the TV or even listened to a radio? They were quite lonely, but in their loneliness, they knew what to do and that was to create. The rest is history.
I spent over a decade working in a garage studio, making ceramic decor and functional pottery, constantly creating new designs. I had a lot of time on myself. My mind was free to focus on the clay. Sometimes hours at a time without people or any interruptions maybe except for my cat bringing me her kill for the day. Sometimes a little solitude is not such a bad thing. You combine it with an activity, something it requires you to stand on your feet and it could be a wonderful asset for you mentally and physically. That wraps up our discussion on physical activity. I hope that I've given you some substance to chew on and digest. I appreciate you being here with me.
I look forward to giving you all I've got on our next episode's topic. Another key factor in brain health we're going to be talking about and that would be a connection. I'm going to be talking about why and how we build community. We'll see you next time so that you can get to feeling your best moving forward and living a long and healthy life. Feel free to email me at Carrie@TheHealthyBrainPodcast.com any time. I would love to hear about your experiences, your journeys of transformation to get your body and brain in shape. Follow me on Instagram at @MyTexasTable and The Healthy Brain Podcast for healthy recipes and brain tips. Until next time, lots of hugs. God bless you and God bless America.
Important Links:
Love the show?
Subscribe, rate, review, and share!
Join The Healthy Brain Podcast Community today: