Podcast: Play in new window | Download | Embed
Subscribe: Apple Podcasts | Android | Google Podcasts | Spotify | RSS | More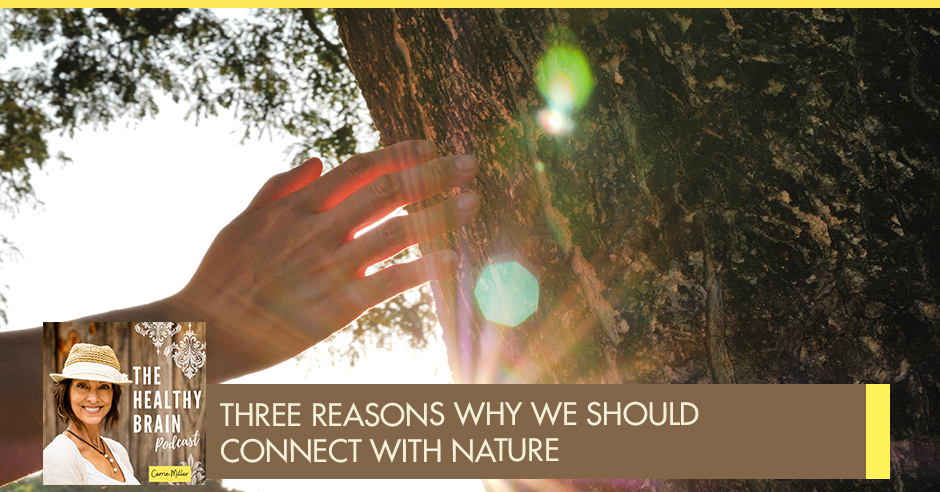 We are fundamentally social animals, so humans, as we are, we naturally crave connection the most. However, we sometimes forget that connection is all-encompassing, that it is not only limited to person to person; it can also be with your pets and even nature. Dedicating this episode in praise of that, Carrie Miller talks about our connection with nature and the reasons why we should treasure it. Proving to increase self-awareness and creativity, reduce stress, and promote relaxation, nature helps us stay grounded amidst the overwhelming grinds of our day to day lives. Carrie takes us deeper into this natural medicine of life that could make us feel alive again.
—
Listen to the podcast here:
Three Reasons Why We Should Connect With Nature
This episode is on connection and connection could be so much, "Carrie, what are you talking about?" Connection with people, with a pet, your dog, cat or if you're me, that would be chickens. I love my girls. Who doesn't love those farm fresh eggs? You may be thinking about maybe a connection with God or a connection with nature. The thought of how connected you are to your iPhone, Android or should we be calling it an addiction. We will cover all of this and more on several podcast, but I want to start with connection with nature. There's a good reason why I'm starting with nature and it's not only my experience over living in the country.
Healing
It's because research shows that nature increases self-awareness, boosts creativity, reduces stress and promotes relaxation. It's 2020. My husband is working remotely because of COVID-19. At the beginning of these fires, we chose to live temporarily full-time at our property in the country instead of the home in the city and I am so glad we did. I've learned so much since I've been here and I'd like to share some insight on what I've found to be true. Number one, nature produces healing. When you temporarily disconnect yourself from all the busyness, your mind and body relax and you have time to think about life. You get to embrace solitude. It's a real blessing.
There's absolutely nothing wrong with it short-term. You might be saying, "You mean, I have to stop multitasking from social media to emails on my computer and disconnect myself a bit from the internet?" Yes, quiet reflection is good. You might be saying, "I'm an extrovert and I need to be around people all the time. I thrive on people." I understand that. I'm right there with you. You might be taking care of a loved one or you're a single parent with three young children. You're feeling overwhelmed, but it's hard for you to get away for even 30 minutes. Sometimes you've got to have to ask for some help. You'd be surprise to find that most people care.
They see your struggles even though you don't express them. They would jump at the chance to help if even give the chance. Ask so that you can get away for even a little bit, then return home. You're feeling fresh and you're ready to give your best at supporting and caring for the people who are the most important in your life. What do you got to lose? It's vital for your mind, body and spirit to take that break even if it's just for 30 minutes. Disconnect, take that walk to enjoy the nature God has provided for us. It is precious and we shouldn't ever take it for granted. Check out the scientific report article written by Matthew White on June 13th, 2019. It's quite fascinating. You'll want to read the whole article. Research shows that two hours a week is associated with good health and wellbeing. That's two hours a week in nature. It improves your mood because it relaxes you. Nature does heal.
You can make a difference in this world, starting with just one small idea.
Click To Tweet
Creativity
Number two, nature produces creativity. Are you looking for that flow state as an artist or a creator? Maybe you paint or you're a writer, get out in nature, away from it all. Maybe grab a pen and paper in hand and get creative. Learn to be alone with your own thoughts. Process your own experiences. It's almost like journaling in your mind. You reflect and then you write it down so you don't forget it. How many times do we think of creative ideas and we don't write them down? You don't ever know about how impactful you can be. It's the difference you can make in this world starting with just one small idea, get those ideas on paper. Being creative in nature may mean you should take in all the information from another person, perhaps from an online class or you've got a mentor that you're working with. Take some time to dive into what you've learned.
What is stopping you from writing that book, starting that podcast or YouTube or simply jotting down a list of dreams? What is life without dreams? Make a list of things that are important to you, perhaps the things you're grateful for. If this is uncomfortable for you, then that's a good thing. Getting out of your comfort zone is healthy. Get in nature and you'll see that you become alive and dream again. You're ready to take on the challenge of the day. Maybe focus on a craft, mastering something with your hands. Pick up a new skill such as woodworking or learn to play the piano. See the vision. Build your confidence by building a new creative skill, not by acquiring more likes on social media. Get in the habit of leaving your phone at home when you're in nature. Feel the freedom from that. Feel the anxiety leave your body.
Relaxation
Number three, nature produces relaxation. Have you ever taken a walk in nature and the environment has been so stressful that you've had to leave? Never, right? When you're out in nature, it's so peaceful and calm. Disconnect from social media. Take that time alone by yourself and connect with nature. I wanted to give you four tips I'd like to share with you on how to connect with nature. Number one, get yourself on solid ground. Meaning go outside, take off your shoes and socks and sink your feet into the grass, some dirt or maybe even some mud after a big rain. Remember your childhood when we used to jump in puddles and make mud pies. It's so much fun. Sinking your bare feet into the earth will ground you. A little reminder so you're not freaking out. Sometimes you can't worry yourself about staying clean. Enjoy the moment. A little laughter and fun are what you might need for that day.
Number two, visit a plant nursery. I've got two favorites. They are The Arbor Gate in Tomball, Texas and Spring Creek Gardens in Spring Branch, Texas. Go out and enjoy the outdoors. Those nurseries are chock-full of native perennials, heirloom veggies. They've got organic herbs and the list goes on. Choose some of your favorite plants, pick up a pot, grab you some potting soil and dig in. Understanding the therapeutic qualities of gardening is essential. It's a stress releaser, no doubt. Number three, bring nature to your home. For those of you who live in the country or near a park or you have access to wildflowers. Free flowers, there's nothing better than that. Pick up a bundle in a Mason jar with water. Enjoy that fresh smell of picked flowers anywhere in your house. Buy a house plant. It's good for the soul. If you're near the ocean, fill a glass container with seashells and sand. Be sure to cork that thing or you might be sharing your home with some little vermin like sand fleas. That is the last thing you need.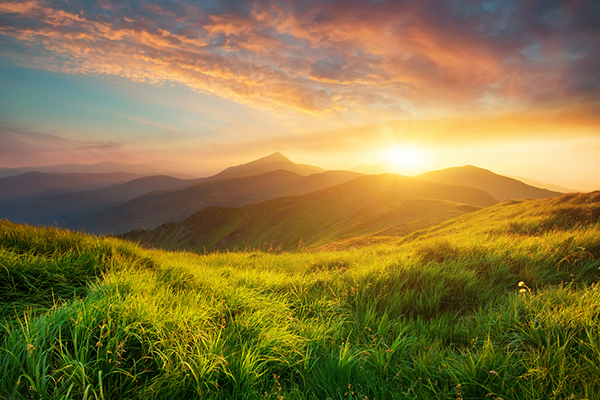 You want nature but not creepy crawly things that bite you. Have the kids start a rock collection. The list is endless. Number four, wake up with nature. When you wake up, open your blinds and stand near the window. Maybe even pop open a window if you can. Look outside and take in all the beauty of nature. Breathe in the colors, shapes, textures and sounds. Don't be so quick to pick up your phone and look at it. Bypass it and capture the beauty of the color of the sky, the shape of the clouds and the sounds of the birds. The bottom line is getting out in nature changes your mental health. If you've got anxiety, depression or you've had one stressful day, then don't sit in the house thinking it's going to go away.
Make a change. Take a walk, a hike or a weekend camping trip. See for yourself what I've been experiencing here in this country. If you've ever considered moving out of the city and planning yourself in nature, I highly recommend the Hill Country in Texas. Another favorite of mine would be Seaside in Florida. If you've not been to those incredible places and areas, you might put that on your visiting list. Take a trip and experience their relaxing vibes in nature and you can thank me later. It has been a blast sharing a few thoughts on this topic of our connection with nature. I hope that I've encouraged you to stop, think, reflect and reevaluate your life. Change can be a good thing, especially when we're talking about our health.
See you next time. It will be another episode on connection talking about what Southern women love to chitchat about and that is connecting with people. We'll see you next time so that you can continue to move forward, start feeling your best so that you can survive in this world one day at a time. Feel free to email me at Carrie@TheHealthyBrainPodcast.com any time. I would love to hear about your experiences, how you've transformed your body and brain. Follow me on Instagram at @MyTexasTable and @TheHealthyBrainPodcast for healthy recipes and brain tips. Until next time, lots of love and hugs. God bless you and God bless America.
Important Links:
Love the show?
Subscribe, rate, review, and share!
Join The Healthy Brain Podcast Community today: