Podcast: Play in new window | Download | Embed
Subscribe: Apple Podcasts | Android | Google Podcasts | Spotify | RSS | More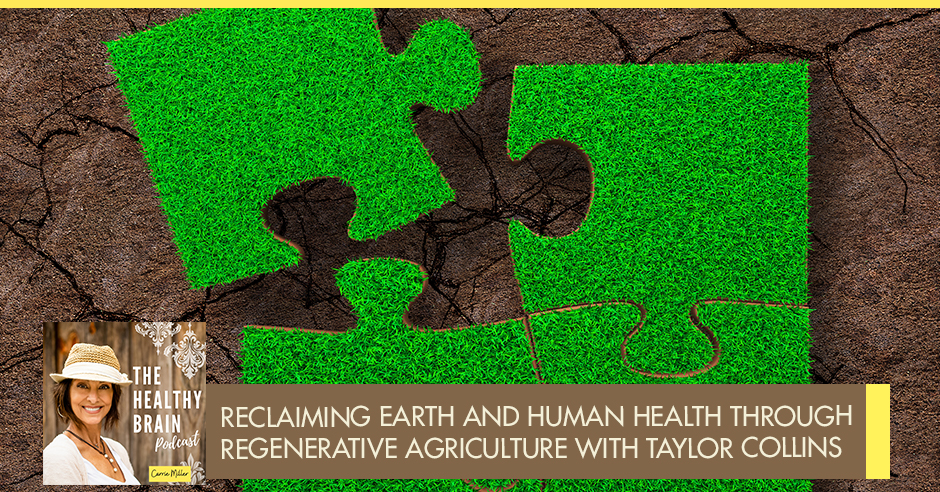 One of the greatest tradeoffs humanity has had to make is between the ability to feed its ever-growing population and the need to protect the planet that sustains that very ability. Regenerative agriculture offers a way to do both by emulating the workings of natural ecosystems to bring back soil health, which ultimately impacts the health of humans who consume its plant and animal products. Taylor Collins dives deeper into this topic on the show with Carrie Miller. Taylor is an entrepreneur, former triathlete, bike racer, the Cofounder of EPIC Provisions, and co-owner of Roam Ranch in Fredericksburg, Texas. With his wife, Katie, he invests in reclaiming unproductive and degraded land and turn it into a sustainable paradise. He believes regenerative agriculture is an economical and eco-friendlier alternative to the destructive and degrading practices that dominate world agriculture. Tune in to this episode for more.
—
Listen to the podcast here:
Reclaiming Earth And Human Health Through Regenerative Agriculture With Taylor Collins
I have a special guest for you. He's a graduate from Texas State University. He's an entrepreneur, former triathlete, bike racer, Cofounder of the world's first grass-fed meat, fruit and nut bar, EPIC Provisions, along with his beautiful wife, Katie. He's the Co-Owner of Roam Ranch. He's a bright young man who's way beyond his years. I want to give him a big Texas welcome to the show, Taylor Collins.
Thank you, Carrie.
You're welcome. I was searching on the web one day and after watching a YouTube, Rich Roll and Dr. Zach Bush, I landed on the Farmer's Footprint. There you were along with your wife and your little girl. As one of the Farmer's participants in an extremely important topic that we're going to cover and that is regenerative agriculture. For our audience, can you explain what that is and what was your inspiration to follow the path?
When you think about agriculture, when you think about farming and ranching, there are a couple of different ways to break that down and the impact it has on our environment and on our food that we consume. We have this conventional industrialized model. When you think about agriculture, that's what most people default to. With animal-based livestock, it's a confined feedlot setting. It's the use of antibiotics and hormones. Equally as destructive, you can look at how plants are grown and that's a monoculture row crop plant-based operation that's dependent on chemical inputs, herbicides, pesticides, and chemical fertilizers. It doesn't exist without chemical inputs.
That's destructive. It is taking out the nutrient density of our food and that conventional system is degenerative. We can all agree on that. It's causing more harm than it is doing good on the planet and for consumers and for animals. You have another model, it's another tier, and we call that a sustainable ranch or sustainable farm, sustainable agriculture. When you break that down, you're basically saying let's maintain homeostasis or status quo. If I told you that all of our soil has been depleted globally in an FAO report, which is the Food and Agriculture Organization. It's a division of the United Nations say that we have about 50 years of food production left at this run rate with how we're mismanaging land and our natural resources, you'd say, "Why would we ever want to sustain that?"
You even look at nutrient density wherein two generations, our grandparents' generation, for every 1 pound of meat they would eat, we have to eat 2 pounds to get the same vitamins and minerals. It's even more of a remarkable gap with fruits and vegetables, oranges, for example. I've heard some people quote eight oranges is what this generation has to eat to get the same vitamins and minerals that our grandparents would. Why would we want to sustain that? We're talking about degenerative, no good. Sustainable, no good. We're talking about this option, this alternative that's regenerative agriculture.
Regenerative agriculture is emulating working with nature to replicate and reproduce how nature functions as an ecosystem and by doing so, we can rebuild. We can heal. We can restore. The beauty of this form of agriculture is you're capturing carbon from the atmosphere and you're sequestering it into the soil. It has all types of massive implications for climate change. Soil is like a massive savings bank for atmospheric carbon. Grasses are superhighways for which that carbon can be pulled out of the atmosphere. We have huge impacts there globally.
When we talk about wildlife habitat, when you think about monocultures and feedlots, row crops, life cannot exist aside from that one species of plant or animal that's being produced. Regenerative agriculture has massive implications for creating habitat for migratory species, native species, basically a home for everything. Nature is complex and animals are an important part of that. Regenerative agriculture also has huge potential for capturing rainfall recharging aquifers. When you even continue to go down that path, every human should care about this, if not for everything I've already said, but because the nutrient density and the value of the food are directly related to the soil. The more we were able to restore and heal our soil, the more vitamins and minerals, and then the increased nutrient density of the food we eat. That's why everyone should care about it because the food that we eat and we feed our families, it's important.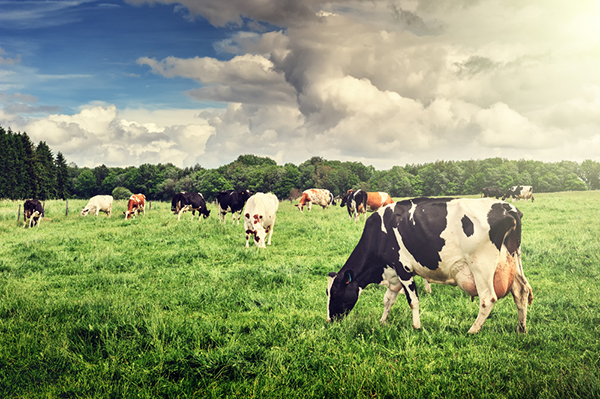 How did you get into this movement? Tell us a little backstory.
My wife and I used to be vegans many moons ago. We thought we had it figured out. We were in college and we were racing at high levels of triathlons. My wife won her first IRONMAN triathlon that she did, which is a big deal. We were like, "You're very talented. What can we do to optimize your health and wellness?" The conventional wisdom as it still is, it's always lagging behind like science and the media. It's not up there with the cutting-edge discoveries with health and wellness. The conventional wisdom and the narrative was that endurance athlete, they thrive on diets that are high carbohydrates and sugars, low in fat, high in plant-based proteins like soy, your P isolates, and all this stuff. We thought that's what we need to do to take our own athletic endeavors to the next level. That didn't work out.
It almost killed my wife in some capacity to where year over year, she kept getting sicker and sicker. She was having a lot of GI distress and a lot of chronic inflammation. She had exploratory surgeries to try to figure things out and she couldn't train anymore. We were like, "We must not be eating clean enough. Let's go from vegetarian to vegan, to raw food vegan, to juicing vegan," and things kept getting worse. We made this big pivot when we consulted with a holistic health practitioner, a nutritionist. We saw every occupation of a healthcare provider, conventional and alternative, that we could find for resources. This holistic health practitioner nutritionist was the first person that led with, "What are you guys eating?" That's the first thing they asked.
We told them what we were eating. He made a wise suggestion, "You should start cooking your vegetables instead of eating everything raw." Also like, "I want you guys to start eating meat again, but I don't want it to be your commodity, conventional industrialized meat. I want it to be grass-fed pasture-race, and free-range. When we commit to something, we go all in. "Let's do it. Tomorrow, I'm going to make bacon. I'm going to cook a steak." Overnight, our bodies felt absolutely terrific. Here we are, these athletes still training at a high level. We didn't have a high-quality animal protein that we could carry on our pocket, take with us during long days of training or racing or recovery. We set out to create a convenient, shelf-stable meat bar. It was like a protein bar made out of animal protein.
Did you start this out of your house?
Yes. We started it. I was making these bars. The first edition of this was bacon. We cooked pounds and pounds of bacon, put it in our pocket. We took it on a 100-mile bike rides. We were like, "This is game-changing. This works. Let's roll with it. What else can we do?" We started messing with bison, lamb, beef, and turkey. We created the company, EPIC. When we started EPIC, our view of human nutrition and wellness was we recognize that the food we consume, it was important, especially with animal proteins. That living organism was raised in the environment that it was biologically intended to and that it ate the diet that it was evolutionarily intended to. We were banking on that grass-fed and free-range.
When we started EPIC, it didn't take long before we came upon Allan Savory. He is the godfather of how livestock integration can be regenerative. Allan made it clear to us after watching a TED Talk video that it didn't matter how the animal was raised or the diet it ate if it wasn't being raised in nutrient-dense thriving healthy soil. It's the same with plants. You can't get nutrition from plants if it wasn't growing in healthy thriving nutrient-dense resilient soil. That was mind-blowing and eye-opening for us. It's very formative in our journey to where now we have three pillars with EPIC. It was all about soil health, animal health, human health, and how it was all connected. To be able to tell that story and explain it was our mission. One of the reasons why we decided to accelerate the growth of that brand because we thought it was important.
Regenerative agriculture: healthy soil, healthy animals, healthy humans.
Click To Tweet
I've had those bars before. I started eating them years ago. I saw them in Sprouts and Whole Foods. Every time I'd go in, every couple of weeks, I'd pick them up. They're tasty.
We went to a little juice bar in Fredericksburg for breakfast and our daughter bought two EPIC bars. She ate a lamb bar and a wild boar.
This all makes much sense to me because I'm always searching for that deeper answer as to why there are so much chronic diseases. On the show, we talk to all different kinds of doctors and nutritionists. Everybody has their take. This is getting back down to the soil. It's important for people to realize what you are doing is right on. Taylor, let's talk about the key ingredient. I know the Roundup is where I'm getting that's in our soil, land, rainwater, and air. The water-soluble toxin, which is glyphosate. Can we talk a little bit about that? People don't know. They know that's Roundup sitting on the counters there and they're going to grab it because it kills their reads. What do you have to say about this product?
We want nothing to do with Roundup, with glyphosate, with any chemical. We are anti-chemical. Chemicals are used in agriculture to combat and to fight nature. Industrialized agriculture is chemical warfare against Mother Nature and that never turns out good for the end consumer, the animals that inhabit that ecosystem and the land. We're adamantly opposed to it. In our part of Texas where we're ranching at Roam Ranch, we're one of the only people that refuse to use chemicals on our property. Glyphosate is one that we are afraid of. It's a carcinogen. It's water-soluble. It's even in rainfall nowadays. It's almost inescapable, but we have a value here and it's the golden rule that we've always lived our life by, but it's feed others as you wish to be fed.
We're not going to ever use anything on any of our animals here or any of our land that we wouldn't feel comfortable ourselves eating or feeding our daughter. We're completely against it. When we bought the property, it had been industrially chemically managed for 60-plus years. When we came out here, we did baseline soil sampling. The biology was nonexistent. It was dirt. Soil is alive and it's teaming with life. A tablespoon of healthy soil should have more living organisms than all humans on the face of the planet since the starting of time. Soil is the final frontier. We know less about soil than anything else, outer space, the depths of the ocean. It's complex. It's so interconnected and that's what makes it special.
When we came out here, we did some soil baseline sampling. We found glyphosate atrazine in our soil and it was decertified. It was bare. The ability for plants to grow out here was not functioning. You have to imagine all of these fields that you see, it was lifeless dirt. We put out seeds, those seeds couldn't germinate because that chemical residue was still in the soil. Because the soil was bare, when it rained out here, the terminal velocity of rainfall is 25 miles an hour. You don't have any green growing plants to provide armor and it compacts it. It can be as hard as concrete, asphalt or a parking lot. When it does rain that rain washes off and takes off more topsoil. It causes erosion. That soil is predisposed to wind erosion, but water can't get in and nothing else can get out. That whole broken cycle starts with farming and the industrialization of farming, the use of tractors, the use of tilling, and the use of chemical warfare like atrazine and glyphosate.
That's known and that's what they do everywhere.
That's what you're taught. When you say, "I want to be a farmer. I want to grow up and I want to ranch or farm," but you go to school and in school, they're going to teach you chemistry. They're going to teach you mechanization. They don't teach you biology. You're going to school to grow food. You're learning about how to use chemicals on your land. You're not learning about biology, ecosystems, and how to farm in nature's image. You're learning how to combat that. That's a big problem where a lot of this stems from it's the educational system. People don't know any better. It's how you do it.
Here, you are playing it right in the middle of all these farmers. What did the farmers think about it out here? They keep their distance or they're watching. They've been watching.
We've had both. When we first came out here, a great story is some of our neighbors came early on. They were leasing their land to a farmer that was spraying glyphosate. That was tilling. That was planting monoculture row crops, the use of herbicides, fungicides, all types of biocides. We approached that landowner. We said, "We're new in town. We don't want anything to do with this. Did you know that's going into the well, the aquifer that you're drinking from? It's what we're drinking from. We don't want that in this area, in this community. We would love to take over these leases. We'll manage it in a completely different way." These are people that have lived out here their whole lives. The road is named after them. They're fifth-generation Pfeiffer's. They're the first pioneer settlers in Fredericksburg who settled this land. They're our neighbors.
They were like, "Absolutely not. If my grandpa didn't know your grandpa, there's no way I'm going to lease this land to you." We went heads down and did our thing and we have fence lines with these neighbors. They're looking on our site and we're looking on their side. We have ten times more wildlife. We have desirable species for hunting and recreation on our side, abundant teeming with life. You can see birds, mammals and reptiles.
On the other side of a fence, all there is a fence separation. It's a mindset that same rainfall, same soil types, different management of the two different sides. There's nothing. It's lifeless. These neighbors started seeing that and appreciating that. Two years into our journey, we were approached by them. We were offered the opportunity to start leasing land from our neighbors. These were people who were early on skeptics and now we're managing their land. We're managing it our way. They love it and they're stoked on it.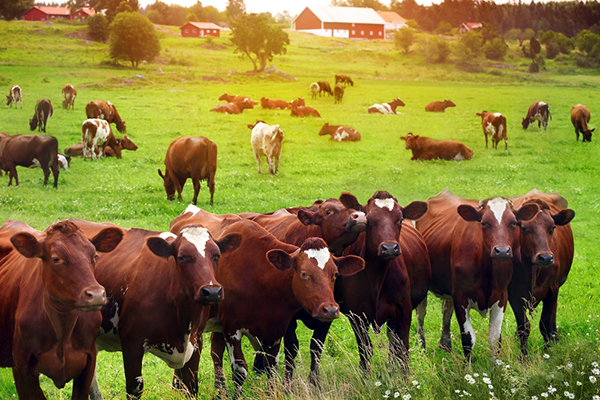 You can come on out to our farm in Fisher.
The more acres we can impact, the better. This needs to be a large-scale movement.
I have signed up for a couple of classes. You're going to be coming in for the tour of the ranch and then we're coming in to see the baby bison.
Those are fun tours and they're very educational, super formative. You get to see how we do fencing here, how we do water and infrastructure, and then soil health principles. We go over the five key principles of soil health and how this regenerative system works.
If you could, for our audience, for those who have farms and ranches, where would you recommend them starting to learn more about that regenerative movement?
There are a couple of good resources. One would be the Savory Institute as an organization. That was founded by Allan Savory, who I said is the godfather of how integrating livestock into regenerative ranch or farm is possible. It's not only possible, but we found out that the only way to have a regenerative ranch or farm is by incorporating animals. Where in nature do animals not exist? Imagine the most beautiful place you've ever been to and picture that in your head and what you probably saw was a ton of biodiversity in both plant species, insects, animals, birds, reptiles, and everything. The Savory Institute is all about how to incorporate animals into that system that regenerates.
As far as other resources, there are some good books. There's one by Gabe Brown, it's called Dirt to Soil. You got to get it. It's inspiring and amazing. It's another story about someone who had a multigenerational family farm that was collapsing, financial distress. It could only produce food on chemical inputs. That model doesn't work for very long because once you have a couple of bad years, you're in debt with machinery and chemicals, it's hard to bounce back. This guy made a full pivot and went all regenerative. He's accomplished some amazing things. It's a story about him and his family and how he went about this transition.
Tell us a little bit about your animals that are here. You've got a wide variety. I don't think you've mentioned everything.
We're a multi-species regenerative ranch here at Roam. We raise bison, turkeys, pigs, broiler chickens, laying chickens, ducks and geese. We have a honeybee apiary. We also consider the hundreds of thousands of wildlife a part of our farm. I call this more of a ranch, but you can use it interchangeably, a mindset. We have a lot of beating hearts. They're all important because we're trying to reproduce in managing these animals, how these animals would interact synergistically in a natural ecosystem. We're producing nutrient-dense protein here on the ranch, but every animal has a purpose. That's giving back to the land in addition to providing a food source for our community. Some examples are bison. This is all large ruminant animals, but the way that we manage them is called high-density grazing. We put the animals in smaller pastures, but we move them frequently.
Regenerative agriculture emulates how nature functions as an ecosystem, helping it heal and restore in the process.
Click To Tweet
What we're trying to reproduce is how those bison would have naturally migrated throughout the United States. Bison were in Texas in the millions not that long ago, especially in this region. They would have spanned from Canada all the way into Mexico passing through Texas. There are historical accounts of pioneers in Fredericksburg that saw hundreds of thousands. They would blanket this ecosystem. They had once been removed, but what did those bison do for the ecosystem? They aerated the soil with their hoofs. Their hoofs are more spade shape than flats like cow and horse hoofs can be flat. They chip away at compacted soil and they help loosen it up to where rainfall can get in. Also, so seeds can germinate out.
Bison are also pollinators. They do this thing called wallowing. They'll roll around on their back over here. They'll walk a couple of hundred feet over there and do the same thing. They're constantly spreading seeds. Those wallows also create new ecosystems and pastures because over time they're shedding cellular debris, things that are in their fur. Their oils are getting in that area and that area will start retaining and holding water. There will be a little aquatic ecosystem over there that's completely independent. It's incredible. It's more multifaceted. Their physical presence, their bite of a grass plant can stimulate that grass to grow more if they get off of it.
We want them to have one good hearty bite and then we moved them to the next pasture. We account for sufficient adequate recovery for those plant species. It's all different depending on what grasses you're growing. They stimulate grass growth. The most obvious important thing is they're basically fertilization machines. They'll poop 40 pounds a day. There are 4 pounds of nitrogen in that poop. Their poop goes on the ground. If it's a functioning ecosystem, there are dung beetles. There are other microorganisms that are pulling that manure into the soil, feeding the biology below ground, which in turn makes the plants grow bigger, healthier, more nutrient-dense.
The roots can go deeper and grab minerals that aren't available at a superficial layer and bring them up to the surface. That's how our food gets more minerals. We need deep soils. We need deep roots and we need it all to be intact to cycle those minerals and nutrition. That's one example of the bison. We have poultry and pigs. The birds scratch through manure. They spread that fertility. That's their natural instinct. They'll eat parasitic insects out of manure that could further harm the bison. They break apart parasitic life cycles to where we don't have to use chemicals to combat that. Every animal on this ranch has a job aside from producing nutrient-dense delicious meat. It's all about making the land better.
Do you have goats?
I would love to have goats. Goats are important. Goats and bison are not friends.
I would have to kick out the bison.
You would have to choose. Sheep and bison can't be mixed either. Sheep and goats carry a virus called malignant catarrhal fever. It's dormant. Pretty much every single animal will have this dormant virus. If a bison is exposed to it, they'll die within 24 hours. It's an airborne thing. It can be spread through their urine and manure. For that reason, it doesn't work out.
Taylor, you've probably been asked this question before, but can regenerative agriculture feed the world? It's a huge issue. People are looking at you like, "No, this is not going to work."
We have a growing population and that's the narrative of the chemical agriculture industry is the only way to feed the growing population is through chemical input and chemical farming, which is simply not true. This is a good living example of it here because of our stocking density. How many animals we have per acre of land is about four times more than what's recommended in Central Texas. We have more animals per acre, but we also have more grass. We have more wildlife. We have better carbon sequestration and water retention because our ecosystem is functioning better. We're producing more protein per acre than anyone else in Central Texas.
As far as being able to feed a growing population, this does work because we're taking nonproductive, degraded, degenerated land and we're making it productive again. There's a study out there that said if we could take all existing agricultural land in the United States and increase the productivity by 33%, that we could grass feed every single beef cow in the country. It's not even a conversation of, do we have the landmass, but it's do we have the management, the resources, and the knowledge? The potential is there. If we're looking at these fields that we see are full of grass. When we first bought the property, it was bare soil. A year later, it was probably 90% bare soil, 10% green growing plants. Most of our agricultural land is typically bare soil. If we can grow more grass, we're more productive and we can feed more animals or produce more food per acre, which does contribute to feeding a growing population.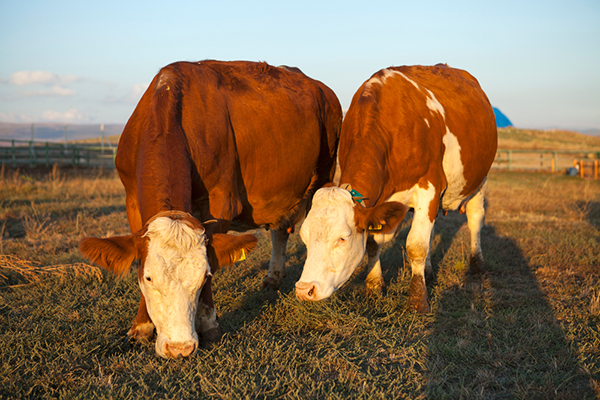 Do you guys have a garden out here as well?
Yes.
I hadn't seen it yet.
It's a cool garden. It's called a Chaos Garden, so it's different. Have you ever heard of the Three Sisters Blend?
Yes.
It's corn, beans, and some other cool plant. This is a Mayan agricultural technique where they would plant three plants that all synergistically work together. They made the soil healthier. They made the plants healthier by sharing nutrients and synergistically working. We planted a garden with 40-plus different species of plants and we blanketed an acre of it. It's getting established, but you can go out there in a month and you might trip on a watermelon. You might stumble on cantaloupe or some beans or some tomatoes. It's all mixed. There's no bare soil.
Do you integrate flowers in there as well? You mix it all in.
Yes, because those pollinators being present in that ecosystem is important.
This is an odd question, but I always want to know, a lot of people are always asking. When you go to the store and you purchase grass-fed beef, bison or an organic chicken, how accurate is that label? How important would you say it is to know your farmer?
There are some labels that should be red flags. The labels that you spoke of or the product claims, it can be good and they can be greenwashed. The things that you want to watch out for as a consumer are a vegetarian fed. Pigs, chickens are not vegetarians by nature. Chickens are the closest living descendants as velociraptors. Chickens need biologically to eat insects and other bugs. Chicken is going to have healthier eggs. It's going to have more nutrient-dense meat by allowing it to eat the diet that it was intended to. When you see vegetarian-fed that should be a signal that this animal was kept indoors in confinement to where it couldn't interact with a natural ecosystem in the way that it should. That's one that we always tell people to look out for.
As far as grass-fed goes, you do need to know your source because organic has been so watered down. Organic for the most part, industrial organic, which people don't necessarily recognize, but you can destroy soil biology and disrupt an ecosystem as easily with running a till and a plow through a field than if you spray it with anything that Monsanto makes. When you are organic and you do it in an industrialized way, you depend on that till to control weeds. You are tilling more than a conventional farmer, which if you've ever seen someone till a field, there's a cloud of smoke behind them. If you breathe that in, you can smell carbon. It's soil carbon being released into the atmosphere.
We want that carbon to go back into the ground.
That carbon is critical for soil health. It's what allows water to be retained. Carbon is like a sponge. When it rains, carbon can soak up water more effectively than anything else that's present in the soil. It makes you more resilient in times of drought as well as more adaptable in flash floods, which we get both of those in Central Texas. It's common.
The grass-fed beef at the stores if it doesn't say grass-finished. I'm almost at a point where I want to order it from you guys. You're probably the closest. Do you know Jason and Lindsey Kramer out in Fayetteville?
They do a lot of good work. That's a great point. Grass-fed means the animal was fed grass at some point in its life. You definitely want to look at 100% grass-fed or grass-fed grass-finished. Even, if you don't know your farmer, you can get away legally with confining an animal. Putting a cow in a barn and feeding it hay. You don't want to do that. That's not what you're envisioning as a consumer. You're supporting a system that treats animals like that. That's why even pasture-raised, free-range, and grass-fed is more important to get the whole picture together.
What we're noticing too the next tier of health claims and what we're trying to pilot and pioneer here out at the ranch is the idea of being able to talk about regenerative systems. We are selling meat from the ranch and we started a company called Force of Nature. We have about 3,000 visitors every year that come out to the ranch for tours like you signed up for. Everyone at the end of this is like, "I get it." "Where do I start?" "How do I support this system?" For a long time, we've said, "Find those regional people who care and that are doing the right thing," but that's challenging for a lot of people. We set out to create a national brand that had integrity and the founding principles to accelerate this regenerative movement on a national scale. Instead of going to the grocery store and having to worry about being greenwashed, you could feel confident about what you were purchasing.
Ranch animals have a job aside from just producing meat. They make the land better.
Click To Tweet
Do you ship?
We ship under Force of Nature all over the United States. We launched in Whole Foods Southwest. We launched in Natural Grocers nationally. That's been exciting, but those packages, you'll see, there's a regenerative claim. We're taking data from the land that we're raising the animals on and we're measuring different ecological monitoring sites where we can see, are these animals making the land better or worse over time? The animals that we're sourcing for this Force of Nature brand are all making the land better over time. We have the data to support that, which that's the next level. Grass-fed, free-range, pasture-raised but if it's regenerative, you're producing a product that has many solutions, can heal the planet, and heal our bodies.
That good microbiome in the gut, which is nothing but heal the brain as well. It starts in the gut.
We've been monitoring our animals out here for a long time. We do vitamin and mineral testing. We'll send out meat from the animals we harvest to a lab and we'll have nutritional testing done on it. We're looking at more than fats, proteins, things like this. We're looking at minerals. Our animals, we noticed, they're low in selenium. They're low in boron. They're low in calcium. They're low in magnesium. Those are the things that humans are low in like chronically globally. These are some of the key deficiencies that all humans have. Our animals have those deficiencies too. We started testing our soil and our soil has those deficiencies.
What we're doing here is we're starting to return those minerals that were once abundant in these soils, but they've been extracted through conventional agriculture. We're putting those minerals back on our soil. We're planning a diversity of crops that bring minerals from deeper in the soil up to the surface. We're tracking those minerals becoming more nutrient-dense and more present in our meat from this ranch year over year. If you're doubting the power of regenerative agriculture, the nutritional density of the food alone, it can make more nutrient-dense, more nourishing food.
Tell our audience where we can find you online and briefly tell us maybe about some of the events, we've talked about a couple of them, that you hold yearly on the ranch.
You can find us at RoamRanch.com. We have an event page there and we have the coolest curated events here. My favorite one is the pre-Thanksgiving. We have community members and it's usually multi-generation, grandma, kids, grandkids, all coming out to the ranch five days before Thanksgiving. They're starting with alive heritage turkey. It was pasture-raised on the ranch. We help them were as hands-on or as hands-off as those individuals want to be. We celebrate our life. We harvest it in a humane way. We teach these people how to do everything themselves. The bird they're taking home, they had a relationship, a connection with it as a living being. They saw the land that it was raised on. They're taking home this amazing experience. They're sharing it with their friends and their extended family. That's my favorite event we do here. It's powerful, but we also have ranch tours and all types of fun, curated thing. We have introduction camps to getting people into hunting, which is important. If you're going to eat meat, you need to be comfortable with at least being able to recognize that there was a living being on the other side. Tons of soil health camps. Please check it out and we'd love to see you here. They're awesome events, super fun.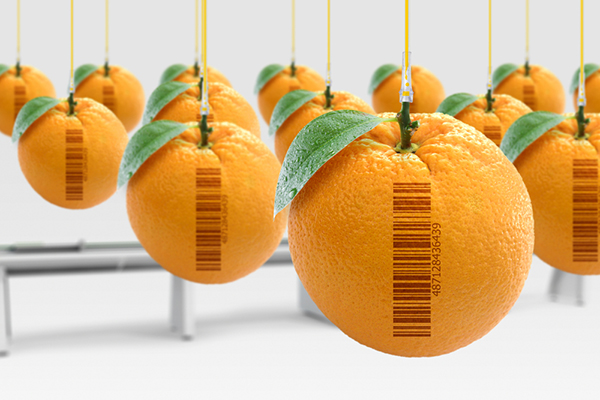 I'm looking forward to it a little bit later on. Taylor, I want to thank you for carving time out of your busy schedule to speak about something that stands for positive change here in Texas and all around the world. Thank you for being that Force of Nature for good, not only healing the grasslands, but playing a significant, yet behind the scenes part and healing individuals with chronic disease. The regenerative agriculture approach you and Katie have implemented on your land is making such a meaningful difference. I'm loving how you are inspiring others to get on that bandwagon. It's been a privilege and an honor to be a part of Roam Ranch. Thank you for being a guest on the show, Taylor.
Carrie, I'm happy that you came out. I can't wait for you to come back out multiple times with your family and see how this place changes.
I'm looking forward to it.
It's going to be great.
Thank you.
Important Links:
About Taylor Collins
Taylor Collins is a graduate from Texas State University, entrepreneur, a former triathlete and bike racer, co-founder of the world's first grass-fed meat, fruit and nut bar, EPIC Provisions and he's the co-owner of Roam Ranch in Fredricksburg, Texas.
Love the show?
Subscribe, rate, review, and share!
Join The Healthy Brain Podcast Community today: