Podcast: Play in new window | Download | Embed
Subscribe: Apple Podcasts | Android | Google Podcasts | Spotify | RSS | More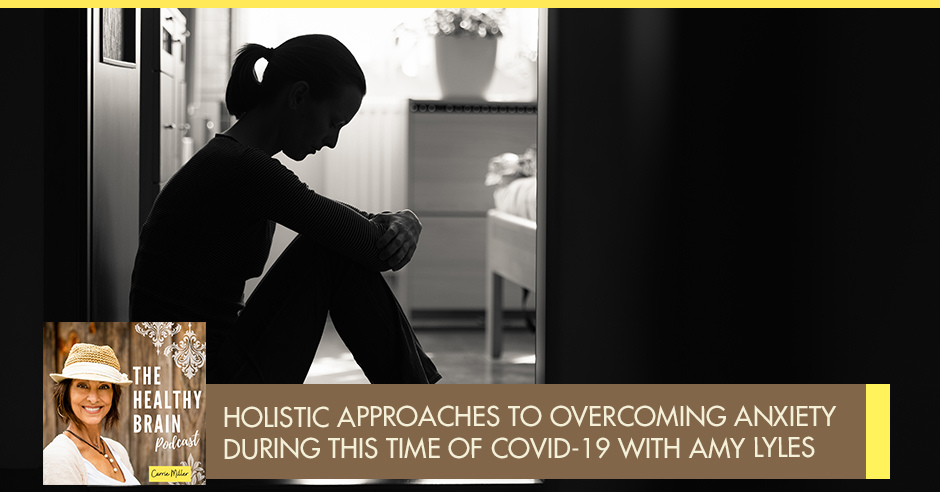 Anxiety disorders are the most common mental illness in the US, affecting 40 million adults ages eighteen and older. With the COVID-19 keeping us all isolated, depression and anxiety have become even more felt. Addressing this very important conversation that we all need now more than ever, Carrie Miller interviews Amy Lyles—a Licensed Professional Counselor Supervisor, Registered Play Therapist Supervisor, Ropes Course/Challenge Course Facilitator, Registered Yoga Teacher and Sound Therapist. Here, Amy shares with us a couple of strategies that could help someone with anxiety, depression, or some form of dementia get through this particular time, alleviating some of the pain they are experiencing in a holistic approach. She then takes us deep into yoga and sound therapy, reminds us of our gifts to help others, and inspires us to create a positive change starting with our minds. 
—
Listen to the podcast here:
Holistic Approaches To Overcoming Anxiety During This Time Of COVID-19 With Amy Lyles
We stand up and speak the truth about what's healthy in this world, especially when it comes to brain health. You won't find any sugar-coating in this space. I have the privilege of introducing a special guest. She's a Licensed Professional Counselor Supervisor, Registered Play Therapist Supervisor, Ropes Course/Challenge Course Facilitator, Registered Yoga Teacher and Sound Therapist. She served in public education, private practice as a yoga therapist and in agency setting for decades. Welcome, Amy Lyles.
Thank you. I'm glad to be here.
I'm excited to talk with you because you are such a beacon of light to others and throughout your entire career. You're the founder of a nonprofit, is that correct?
That's correct.
The Greater Mercy here in Wimberley, Texas. I was reading on the website on the About page the first couple of sentences read something that hit home to me. You had mentioned, "The Greater Mercy is all around us. It binds us together with nature and each other. The Greater Mercy holds us all, even when we have turned our backs on each other and nature." Amy, can you please tell us what's the meaning behind those words?
We're experiencing that in our world. What's happening is proving to us that we're all interconnected. You don't know how one thing is going to lead to another, but they've shown, pollution has gone down. We've slowed down and different things have happened. Our interconnectedness, maybe we had lost sight of that a little bit. One of our missions is to remind that in our young people to help them understand that we're all connected, which means we're here for them too as they become our future leaders.
Helping those generations to come. It's a well-spoken truth. We're in the midst of COVID-19 and there seems to be much turmoil with people like losing loved ones or individuals losing jobs and homesteads. Crime is at an all-time high arising and the depression and anxiety that has filtered throughout this world are incredible. It can be overwhelming to me and to everyone else. Anxiety disorders are the most common mental illness in the US. It's affecting 40 million adults ages eighteen and older. Depression is most common in ages 18 to 25. Do you find that in your practice?
Yes.
How do you counsel an individual with anxiety to get through this particular time?
It's different for everyone, but when you think about what anxiety is, it's a busyness of the mind. We get lost in our mind, our mind starts to tell stories. We go down rabbit holes. How our world has become, especially young people spent more time in their minds, on their phones thinking and feeling. We've lost a little bit of a balance. Every person is different, I would get to know them, but that's why The Greater Mercy and how I operate are more experiential, including the whole body. How you calm the mind down is to wake up the other parts of your body. I use yoga therapy as a tool. There's a lot of breathwork and bodywork that it can get you in your body, which naturally if you're in your body, you're not in your mind as much.
We're all interconnected. You don't know how one thing is going to lead to another.
Click To Tweet
It has less power over you. It's still there. The stories are still there, so we have to work through the source of those, but through yoga and some other practices, the sound, which you experienced and other things. A way of being out in nature even can be grounding. It's a July in Texas, you can't step outside without going, "It's hot." That's immediate right there. "I'm not in my mind anymore. I'm in my body. I'm sweating. It's hot. There's a bird. There's a bug." The immediacy of what's around you, you start to have a wider perspective.
Amy, a lot of my readers have loved ones with some form of dementia and they perhaps are suffering from depression. Could you tell us maybe a couple of your top 2 or 3 strategies that they could implement at home to help alleviate maybe some of the pain that they're going through? Maybe a holistic approach.
First of all, I have a lot of compassion for any caregiver in any role. I would want them to have that same compassion for themselves that they would like someone else who's constantly in that role and to go back and to remember the why of what they do. "Why am I serving in this? Why do I do this?" When you can get in touch with the why of what you're doing, what happens all around it has less of an impact. When you get lost and it happens, the constant wave after wave of what that's like. Go outside, take a breath, if you can even do that, and try to get in touch with your why. That would be number one.
The number two would build it in some self-care. What lights you up? What's your sparkle? It could be reading. It could be taking a bath. It could be calling a friend. It doesn't have to be a big thing, but what fills your cup. Schedule it into your day as often as you can, at least once a day. People would tell me that and I worked with at-risk youth where I didn't even have time to go to the bathroom. I'm like, "Are you crazy? No." You have to schedule it probably. Maybe not now. Maybe we're not as bound to the clock as we were before this pandemic. I'm going to speak for myself there. It's still to make it a priority in your life where you schedule it and make sure that it happens.
A lot of times people don't ask for help because they don't think that someone would want to help, but there are a lot of people who would be willing to help neighbors, friends, and family members as well. Sometimes you hate to bug the family members.
We all have had a world of that. We're going back to the interconnectedness. My whole life, I haven't asked for help in given circumstances to do that. I've projected on to others. They don't have the time or they don't want to. In reality, think of how you feel when someone asks you to help them. Usually, you feel honored. You're glad to do that. We have to stop deciding for somebody else how they will or won't respond to our request for help. In reality, most of the time people are honored and feel glad to help.
Amy, suicide rates in the US have been rising steadily since 2000. What was the rate?
The ones that I have seen, I'm not for sure where I got the statistic, but it's gone up 114% in the age group that I mostly work with, 14 to 25. That ten-year gap is a critical time.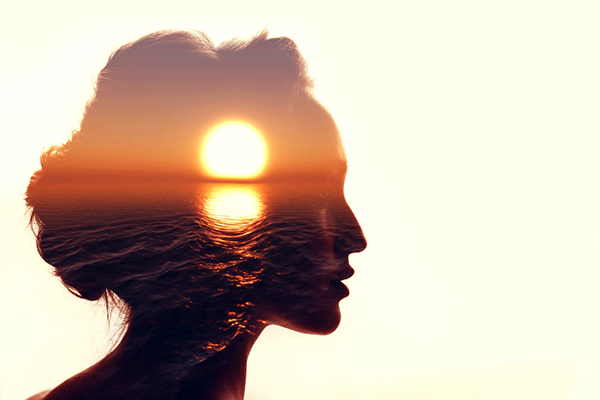 As I was digging, I found a September 2019 article in the Corridor News that you were in. This topic hits close to home for many of us during these times. You were quoted saying, "We are aware that it's not easy to talk about suicide. That is why training our team to talk candidly about it is critical." Can you teach us 1 or 2 techniques, perhaps something we can do or say to someone who's having suicidal thoughts?
We had a local professional who calls herself a suicidologist. She's worked at Texas A&M and Texas State in suicide prevention. She knows her stuff and she trained us all in a method that's easy to remember because it has initials and it's QPR. The Q stands for Question because a lot of times when someone might bring up suicide, they say, "It doesn't matter anyway because I won't be around." They're vague or they hint or they say something. The first one is Q. You question directly, "What do you mean by that?" Let them explain. If it's nothing, it's nothing. If then they lead towards, "You know," you directly ask the question, "Are you thinking about suicide? Are you thinking about killing yourself?"
You have to ask that question and it's so hard to do, especially with the people we love. We don't want to often hear the answer or can't handle the truth. If you can't ask that question, you find someone who can. Most of us shy away from the questions, but the studies show asking the question directly is the way to go. A lot of people who've attempted later say, "I wish someone would have stopped me or said something." The Q is Question, the P is Persuade. You're persuading them to get help on their own. You would say, "I know a lot of good people that we could take you. We do this or that." Hopefully, they do it, but if not, then you refer. You could call someone. You could make the connection or call someone who can have influence over them where they get the help that they need.
Amy, I'm sure you've got other practices that you incorporate into your space. We talked a little bit about them, but I'd love for you to expand on those individually so that the readers know exactly what's available. If they don't live in this area, that's okay. They can google it and look for that particular method or practice.
I'll start developmentally. I'm a trained therapist. In my practice, in my experience, I've found often that words fell short. The first way I found was working with young people. They haven't developed the words or the vocabulary and the way that they express themselves is through play. A big tool that I have is for young people is play, art, movement. That's how they express themselves. That's how they can work through and feel understood. Added onto that and became a play therapist. My husband has a chronic illness and working with young people. The Ropes course, that's another way that we learn to work together and our patterns come out in a way we can figure out how we operate in the world through that, getting to the at-risk youth. With the chronic illness, my husband and I have been together since we were fourteen. I know who he is. I know his essence and I know how he operates in the world.
He was this person until he had this chronic illness. He was this whole other person because of how the illness affected him and the talk was not going to touch it. It had affected his body, it had affected his psyche, it affected his energy levels. I went to the training for yoga therapy where we can use the body to help and the breath and everything, the meditation and the visualization. Yoga means union. To bring it all together, how our body, our mind and our emotions are all intertwined and there are many paths up the mountain. It doesn't have to be talking. It can be having an experience where you realize, "I do know how to get my body in a relaxed state."
Does it make me well? No, but for this moment, do I know how to lower my pain? Do I know how to influence my system? You learn that you're in a relationship with yourself. Sometimes you honor that relationship and sometimes you don't. Sometimes you feed it something you know it's going to have a reaction to and you can still do it anyway. You're running and you feel pain in your leg and you still keep going, but then sometimes you honor that and you listen and then your body starts to trust you more. When you're in the right relationship, things naturally come to a better balance, to a more coherent state. Through that yoga therapy training, I met the person who introduced me to sound. I'm a science quantum physics junkie.
Anxiety is a busyness of the mind.
Click To Tweet
During this training, I was not into sound, but there was a man in the training and I was paying attention and there was everything about this man that made you want to come and sit close to him and listen. I don't know what it was about him. It was like if you walked into a church and there are people staring everywhere and you look over and you see. "I'm going to sit at the foot of this person. I don't know, I'm supposed to learn something from this." I said, "What do you do?" He said, "I do sound. Come and experience it." It's through those experiences where I know at the cellular level the influence. Sound and light are two measurable, scientific things. We already use them in mainstream medicine all the time. A sonogram or an MRI. Different things have different frequencies. Like Nikola Tesla said, "If you want to understand the universe, look at energy, frequency and vibration." The sound does all that. I could go down a science hole, but I won't.
Some of those are the other tools that I use besides my foundational training of talk therapy in general. It's at a point where we're needing to incorporate all of those things together because we are a complicated being. Every person presents themselves in a little different way, but their body is smart and it intuitively knows a way. We have forgotten that. The most ingenious thing on the planet is our body. We're sitting here right now. Are you deciding how much bile to produce? You're looking at me. Are your pupils dilated or not? No, there are a million decisions being made every second for your benefit. When we recognize that in our relationship with that, it's the most miraculous thing there is, and it intuitively knows the way. If we can help it stay in balance by doing the things we know help it stay in balance.
You don't have a number one practice that you feel that heals you from within. It's a combination. Is that what you're saying? It's not one thing.
It's helping them be in a relationship with themselves and know what those things are. As Americans, we might intuitively already know what we need to do to do better, and we have this difficulty of doing it. Some of the things that I do with people is helping them bridge that gap. If they come to sound and their body becomes more imbalanced, "I already know what I need to do." They can bridge the gap to start doing that whether it's drinking more water or eat less of this or drink less of that or get more sleep, we know. We feel like, for whatever reason, we're not able to do that. It fills them up enough where they can or feel like they want to do those things.
To let you all know, I had a session in sound therapy and it was enlightening and relaxing. I told you what, Amy, at the beginning. Let's not do any meditation or yoga or anything like that. It doesn't work for me. This sound therapy was an eye-opener for me. I didn't want to leave the table. I almost fell asleep. It was beautiful. It was relaxing and I was able to take my mind off the world and the worldly things, the bad things, and be mindful of the little things that were going on around me. I noticed that my breath was slower. My breathing was definitely a lot slower.
It's an actual sound wave and each of those bowls are tuned to a different frequency.
It reminded me of handbells in a church choir or something. I grew up with that.
It competes with your brainwaves and competes, in general, to help you become synchronized or balanced. A lot of people who have a hard time meditating, when they do sound, their body reaches that same meditative state and in that state is where the magic happens. You can grow gray matter. Your body regenerates in a way that even sleep doesn't do. It's different wiring. It does help your body reach that state that is hard for many people to reach. Once you've reached it, you know it, and you can't unknow it. Your body will seek that out or know that it can go there in the future without drugs or alcohol or other kinds of the substance. There's another way to reach that state.
How many times do we turn to alcohol and drugs and things like that?
They want the relaxation and the calm, and maybe that's the only tool they have, but there's more out there.
When you do things like that, then you feel bad afterward whereas sound therapy, you don't feel bad.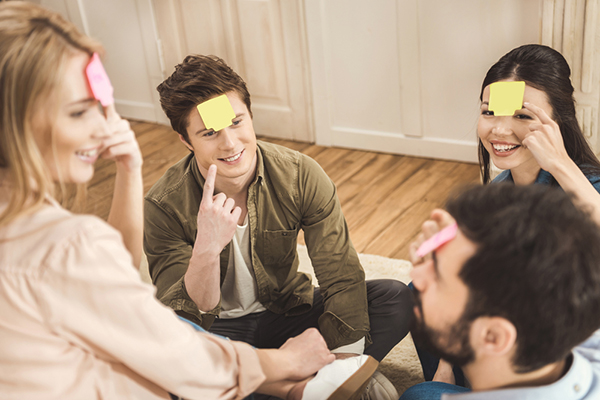 There are consequences to your body for that.
Especially for your brain. Your body takes a beating and your brain does too. It's bad for your brain.
There are consequences for sound on your body too, but they're good ones. It continually unfolds. It's not like you go back and it comes back. If you were to come back again, you would already be this state and go further. It's a build upon. Your body knows the way. It creates a more balance where you're functioning from your best self. You're getting your cape on or your wings.
Clearing your mind. I'm definitely coming back for another session. Amy, are you familiar with Ann Voskamp? She's got a book out, Be the Gift. If we look at this world, it's beautiful, but it's broken. God can use each of us to be a gift to one another. In healing, we tend to find healing. We have an incredible opportunity before us where we can choose to be the gift in this broken world. There are so many individuals that can't see outside of themselves and their own problems, me included. We go through our spills there. How would we go about being the gift in this world? What's a good starting point? What would you suggest?
I'm going to tell you what not to do and what I did. I thought that I had to do something outside of myself. You named it all. How many credentials do I have? It's ridiculous. It's a lot. Proved to the world that I can. How can I serve? I have three jobs. I keep going and going. I work in a school system and some of those parts are broken. Trying to help support a system that's crumbling is difficult. I stand in a lot of hard places and I had this dream. In this dream, I had started a new school and the school was beautiful. It was teaching everything that you read about The Greater Mercy. We were in communion with each other and in nature. We were learning how to be people who honored each other and the planet. I was proud of myself, but I was running around. If you're in charge of school children, if you haven't ever worked in a school, let me tell you, it's difficult. I was running around like a crazy person.
In this dream, it looked like an angel appeared. I looked at her and I said, "Look at what I've done. Aren't you proud of me?" She looked down in the most beautiful, compassionate, sweet face like, "Sweet darling, this is wonderful. What you need to know is who you are is enough." There was this light and it came to me. I don't want to get too woo-woo, but after that, I've realized our gift is who we are, not what we do. If we're authentically who we are, we're put in the right places with the right people to do the work that needs to be done, we are the gift. If we're true to ourselves and don't walk around pretending to be something you're not, if you're who you are, that is the gift.
Amy, I've got one last question. There's that old adage, "Garbage in, garbage out." What we feed our minds is critical. Can you please explain to us how important the mind is in setting the stage for positive change here that we talk about doing?
Garbage in, garbage out, it's outside of yourself. I'm going to use the mind the same way. Let's pretend that we were friends in real life, but we had a lot of different opinions about things. Let's take the epidemic. How many opinions are out there about it? Let's say you had one that differed from mine. I would listen to your opinion and in my mind, I go, "I don't believe that." What we need to learn about the mind garbage in, garbage out is we may do a good job of that with others. If we hear something and it doesn't resonate, we don't believe it. We hear something and it resonates, we believe it. To a certain extent, we have a certain filter. We need to do that to ourselves. Sometimes we have thoughts and feelings about ourselves that we need to check, and we need to decide whether we want to believe it or not as if it were our friend telling us that. When we talked about taking care of yourself, if you're a caregiver, we don't need to go ahead and decide for somebody else, whether they want to help us or not. We need to let that go.
When you can get in touch with the why of what you're doing, what happens all around it has less of an impact.
Click To Tweet
We need to go, "That's a thought that I had. Do I want to believe that thought and attach to it or identify with it or not or recognize that I had a thought?" We can take a step back from our mind and we can recognize when it's feeding us garbage out of fear or whatever reason. There is a lot of garbage in the mind because people are scared and other things. Put it in the same pocket as we would as a friend who was saying something that they thought was going to be helpful to us, but we don't have to take it in as our own. That even includes our mind or what we see on TV. When we realize that we're in a relationship with our bodies, we're also in a relationship with our mind. These are thoughts. They are not us. They are a part of us, but they are not us. We cannot identify with them if we choose. We have to recognize that at the moment.
Amy, thank you for your time. I am sure that my readers have been blessed by your kind heart and the knowledge that you've freely shared with them. I know I've been blessed and I greatly appreciate you and the difference you make in the lives of others. You're a true giver of life and I know you're highly respected in this fine community here in Wimberley, Texas. I'd love for you to share with the audience where you can be found.
If you want to find me, walk around Wimberley or I'm at school. If you want to talk quantum physics or sound or any other geeky thing, I'm right there. Thank you for your gift and spreading the word.
Thank you, Amy. It's been such a pleasure visiting with you. God bless you.
You too.
Important Links:
About Amy Lyles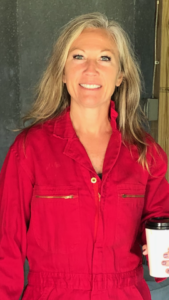 Amy Lyles is a Licensed Professional Counselor Supervisor, Registered Play Therapist Supervisor, Ropes Course/Challenge Course Facilitator, Registered Yoga Teacher and Sound Therapist.   She's served in public education, private practice, as a yoga therapist, and in agency settings for nearly three decades.
Love the show?
Subscribe, rate, review, and share!
Join The Healthy Brain Podcast Community today: