Podcast: Play in new window | Download | Embed
Subscribe: Apple Podcasts | Android | Google Podcasts | Spotify | RSS | More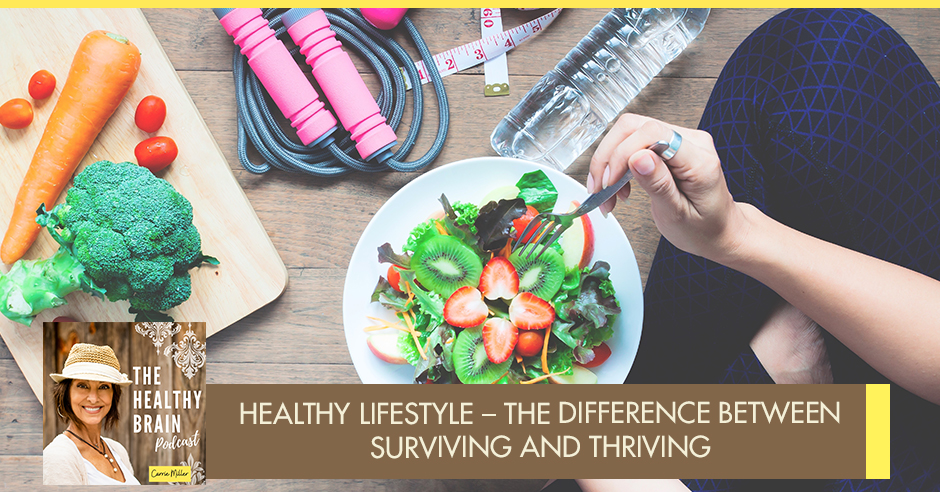 We have been brought up to put so much trust in conventional medicine to cure whatever ails our bodies that we tend to underestimate the power of a healthy lifestyle in preventing disease and promoting a healthy life. Health is what distinguishes thriving from mere surviving. It allows us to feel alive, feel well, grow, expand our horizons and flourish. Naturally, everyone wants to be healthy. But when it comes to your health, do you choose to constrain yourself within the Band-Aid solutions of conventional medicine or do you take it upon yourself to ensure you're living healthy and disease-free? In this episode, Carrie Miller encourages us to take a look at how our food choices and lifestyle habits determine our health and make the choice to be proactive about it.
—
Listen to the podcast here:
Healthy Lifestyle – The Difference Between Surviving And Thriving
Let me start out by saying, we can all agree that the human race is wired for survival, but is it about surviving or thriving? Surviving is existing and thriving is flourishing, developing and growing. Are you looking to exist in this world? Are you looking to grow and flourish? I'm sure our answers are the same. We want to be alive, feel well, grow, expand our horizons and flourish. To do that, you've got to be healthy. My question to you is this. When it comes to your health, do you choose the quick fix temporary solution from conventional methods of medicine or do you do your own research to find the alternative approach to a healthy lifestyle? Do you follow along with the protocols they've been promoting for decades, like complying? Are you studying science coming up with your own conclusions and finding your doctor who's like-minded?
If you're wanting to work on yourself and bypass any chance of developing a chronic disease of any kind, then more than ever, it's time to wake up to reality as we sit here. In August of 2020, we've got a virus lingering longer than anyone expected. More than likely you're pretty freaking out. If you have any comorbidities, any chronic disease of any kind, then you, my friend, have a huge target on your back. What are you going to do about it? Those masks and the social distancing are not working. Please think before you react to my comment, because most of the people who died of COVID wore the masks and social distanced. Some even were in lockdown, but the majority, they had health issues, some comorbidities and maybe obesity, perhaps they even were an alcoholic or heavy smoker.
Have you ever spoken to people who've been cured of heart disease, diabetes, Crohn's disease, perhaps dementia? When was the last time you heard that people were cured of a chronic disease after taking years of prescription drugs? I personally can't name one, but I have heard of thousands of people who have been cured of chronic disease by changing their food choices and lifestyle habits. It's happening all around the world, but here in the USA, it's being thrown out as false information in mainstream media. Unconventional doctors are being called quacks. I've even had a doctor tell me after asking questions say, "That information you're reading online on that procedure is false. It's all been debunked," then he proceeded to laugh. I made a choice to excuse myself from the chair before I was even examined because his procedure was not up to my standards when it comes to my own health.
Choose wisely what you put in your body and what you feed your brain. That is the key to a truly healthy life.
Click To Tweet
My health matters to me. You have every right to question your doctor. Don't think you don't. You have every right to walk respectfully out of their office if you don't believe in their protocol. You have a choice to choose the doctor you want to work with so that you can feel better long-term and live a happy life instead of a life full of fear and despair. I want to encourage you to look around you. When I say look around, I'm talking look outside of the USA, and what are they doing that we are not? The top healthiest countries by population for 2020 are Iceland, Japan, Switzerland, Sweden, Australia, Singapore, Norway, Israel. The US ranks 35th out of 169 countries.
Even though we're the eleventh wealthiest country in the world, we are behind pretty much all developed economies in terms of health. We're behind Canada, Cuba, Chile, Costa Rica. Why do you ask? They share one thing in common. Their diets tend to be rich in seafood, lots of veggies, olive oil, and nuts with little or no room for packaged and processed foods, which leads to lower rates of cardiovascular diseases and diabetes. They share an abundance of high fiber and organic products. They have centuries old of food traditions, emphasizing balance, variety and freshness of ingredients, which lowers the rate of obesity.
In America, we are considered the fat country thanks to all the high paid marketing companies who promote the heck out of those packaged and processed foods. The McDonald's and Burger Kings on every street corner. Heaven forbid, we ban GMO or glyphosate-based herbicides here. Twenty-six countries have banned GMOs and 21 countries support bans on glyphosate. Why isn't the US on those lists? You've got your lobbyists from big industries who pitch millions of dollars to stifle the truth. Corruption at its finest, all for the sake of profit over people. Is anybody sick of it? I'm here to tell you the truth. The truth is that you have choices. I say this many times in my shows. Choose wisely what you put in your body and what you feed your brain.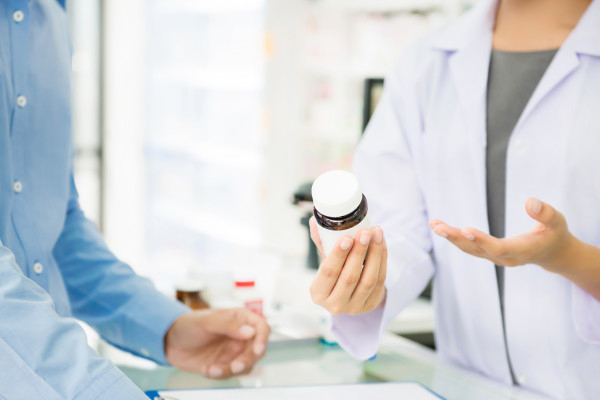 Most of us are living day-to-day in our hamster cages. We step on that wheel and we're giving in to all those bad habits that do nothing more than lead you down that path to existing, not thriving. People all around the world are waking up to the absolute truth that food is medicine. There are real stories of real people whose lives are being completely transformed with the simple act of choosing wisely. Maybe you're wondering how. For beginners, they associate themselves with doctors who are more concerned with writing a plant-based prescription than a pharmaceutical prescription. Doctors should be invested 100% in teaching you preventative measures to staying healthy and finding the root cause to your chronic disease instead of lining their pockets from the big pharma.
If you want to unlock the key to a world without disease, then it's time for you to step up and be a part of a movement of believers that clean food is the number one necessity, not a byproduct. Together, let's enjoy a good quality of life, full of love, joy and happiness. Enjoying time with our family and friends, free of disease, living life to its fullest. Thank you for joining me. I'll see you next time, so that you can continue to move forward and feeling alive and well, so that you can live your best life and be purposeful in your journey ahead. Feel free to reach out at Carrie@TheHealthyBrainPodcast.com. I'd love to hear about you and your story, your experiences. Let me know if I can help you in any way. Follow me on Instagram at @MyTexasTable and @TheHealthyBrainPodcast for healthy recipes and brain tips. I'm sending lots of hugs your way. God bless you and God bless America.
Important Links:
Love the show?
Subscribe, rate, review, and share!
Join The Healthy Brain Podcast Community today: