Podcast: Play in new window | Download | Embed
Subscribe: Apple Podcasts | Android | Google Podcasts | Spotify | RSS | More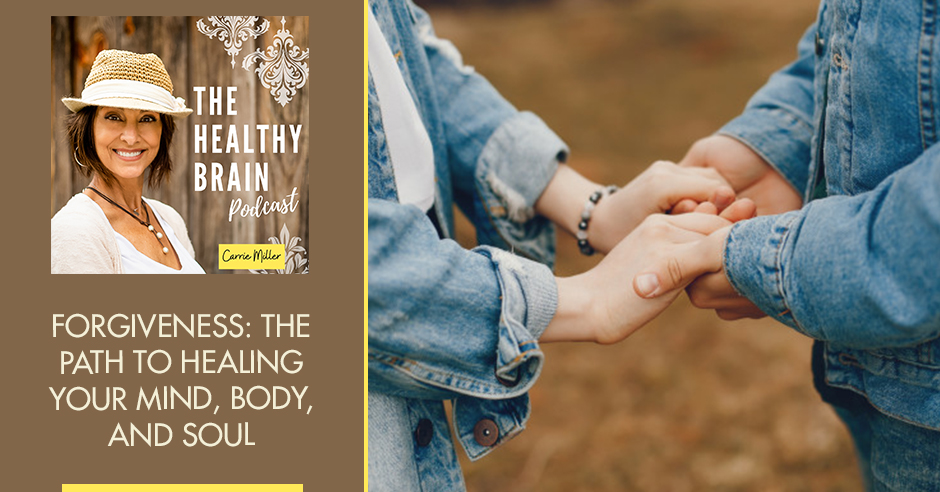 One of the heaviest feelings we have to carry is knowing that the only way to remove the bitterness and anger in our hearts towards another person is through forgiveness. It can be so easy to miss all the good things because that hate already clouds our hearts. Bearing her soul in this episode, Carrie Miller shares a touching story between her and her mother about forgiveness and how she was able to cross the gap between them. She then provides some brain science to back up the claims that show the harm of being unforgiving to our bodies and well-being. Forgiveness is one of the hardest things to do, but when you finally come to terms with it, it can be healing to your mind, body, and soul. 
—
Listen to the podcast here:
Forgiveness: The Path To Healing Your Mind, Body, And Soul
How are you? I am excited that you're here in the show where we stand for truth and brain health and all things healthy in this world. I guarantee you, we are known for being authentic here and absolutely no sugarcoating in this space. Let's talk. You've seen the title and you've still chosen to read this. I want to say thank you and applaud you because no one likes to go there, that forgiveness thing. It can be a hard subject to talk about, but we need to go there because it's healing to your mind, body, and soul. I'm going to give it my best shot to share with you a story. I've got lots of them, but this one is special.
Before we get started, I want to share with you a little secret. I personally cannot take credit for what happened in this story because I simply don't do anything special, but God did. This story I want to share is about my mama. She's the reason I do what I do. She's the reason for the birth of this show. It's because of her dementia diagnosis. It's hard to believe it's been that long. Many of you have heard her story and the story of the medical professionals prescribing her seventeen meds and the changes we chose to make over time. It's an amazing story within itself. You'll not want to miss it. It's episode 1. You can go check it out. The full story is there.
Forgiveness is healing to your mind, body, and soul.
Click To Tweet
I want to share a heartfelt story, a story of restoration, and what God can do in the midst of suffering. You see me and my mama, we didn't see eye to eye on much of anything almost all our lives. She was my mama and I loved her, but we didn't have that special bond as mother and daughters most often do. There were very few shopping trips and not a whole lot of special lunches or nail appointments together, or sit-down heart to heart talks for hours. Those kinds of talks that you have with your daughter when you start to giggle and the laughter and those emotional rollercoaster talks where you're supposed to shut up and be the listener because that's what she needs you for now. Talks about life, your daughter's dreams, her hopes or fears, all those insecurities of doing life as a young girl and a young lady.
Life is hard and sometimes they need you for nothing else but to be heard. They want to be understood. When they feel a certain way and if they fail at something, maybe they need you to be real. I'd like to say my mama was all those things, but I can't. That's okay because she taught me so much more. The unfortunate thing is that I couldn't see any of the good things because my heart was full of bitterness and anger towards her for so many things. I held on to every argument and disagreement. I held a grudge at every turn. That unforgiveness can be pretty destructive.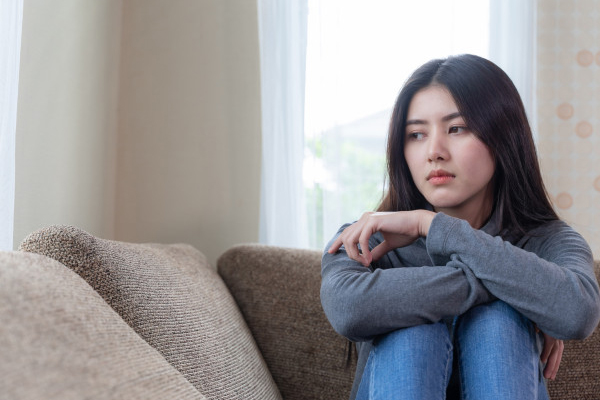 Most of you know the studies out there. They show that a major cause of depression stems from a lack of forgiving others. Dr. Chris Kresser says that chronic stress and the cascade of changes it causes in the body is second only to diet as the primary cause of modern disease. That is supported by mountains of scientific evidence, as well as a basic understanding of evolutionary biology and human psychology. Who doesn't believe that depression is a result of stress, which in turn can destroy your overall health bottom line? One of the biggest disadvantages our big brains have is that we've developed this capacity to stress ourselves out simply by imagining potential threats and are we in full swing nowadays?
All the uncertainties, all the unknowns, I'm sitting here, stressing my own self out even thinking about it. Let's face it. We see our world-changing. I don't know about you, but I was raised in the '60s in a little small town and we didn't hear much of violence. For one, we had a telephone that was mounted on the wall with a long windy cord attached to it. That is how we communicated, through that device. We didn't announce it to the world. There was none of the social media, the free speech of hating on each other, destroying each other's lives. I'm not here to say it didn't happen. I know we weren't free of damage then nor are we free of damage now. It's life.
I often think we all only pretended we lived in a world of Leave It to Beavers. In actuality, we didn't have as many people living in the world as we do now, perhaps. The enemy was present back then too. We didn't have the megaphone that we have now. Getting back to the story of mama. When mama took a downturn in her disease, my heart started to soften and it was a wakeup call to me. It was the first time that I realized that my parents were getting older and that I was losing my own mama to a terrible disease and there was nothing I could do about it. Some of you are feeling the same way.
During our visits, we were able to spend some quality time together, and that special time that I always craved as a daughter. Mama would ask me very kindly to color her hair. As I would separate the strands of her coarse gray hair, she would open up to me as she'd never done before. It was so real and caring. We would laugh and we cry all within five minutes. The talks were special and overtime. All I can say is God played the lead role in healing our relationship. The ugly words we had said to each other for years had faded away and the hurt had vanished. The unforgiveness was erased from our lives. God truly had restored our relationship and what a precious gift.
I felt mama not only loved me, but she understood me for the very first time and I understood her. We get to make our own choices. We reap what we sow and when we hold resentment or anger against someone that we haven't yet forgiven, we're stuck in the past. When you make the effort to choose to release your anger, you'll begin to experience joy and peace like never before. You'll be able to sleep better at night. You will feel your stress level diminish. Your relationships will thrive and life is better all the way around.
Life is hard, and sometimes people just need nothing else but to be heard.
Click To Tweet
It's not easy. I know because I'm not perfect. I still have my own struggles. I'm not here to tell you I have all the answers. I'm not a psychologist, psychiatrist, or any other kind of doctor, but I do research a lot and I've heard them hundreds of stories people have shared with me over the years. I've experienced hurt as you have. If someone has done you wrong, then sometimes you got to put your big girl panties on and you'd be the big person. You choose to stand up, communicate clearly and calmly, listen to each other, and consider even apologizing. Those words, "I'm sorry," they go a long way.
Whether you've started the ugliness or not, an apology is always good. I know there are relationships out there that you want to mend, but maybe the other party only wants to see their side. They don't maybe want your forgiveness. They don't want to mend the relationship and they've chosen to exit and that is okay. That was their choice, not yours. Just let it go because God knows your heart. I understand it takes two to tango. If you're not on the same page, you don't want the same thing. You're at odds with each other, their strife in the relationship, then they'll look at communicating before that bitterness seed takes place and the real problems start to ignite. Sometimes there's a need for temporary distance and let God be God. That's called setting healthy boundaries. Perhaps, we all need to get on that bandwagon.
Dr. Henry Cloud and Dr. Robert Townsend wrote the book, Boundaries. It was a $16 book. It's one of the most impactful books I've ever read. I highly recommend it. Dr. Cloud and Dr. Townsend share practical wisdom into the God-given gift of boundaries. They discuss how to take responsibility for and ownership of your life. They teach you how to thrive, not just survive by giving you clear boundaries for a healthy, balanced lifestyle. I think often what would have happened if I would have communicated with my mom calmly at any point in our relationship? What if I communicated with her like maybe I needed her to be real with me authentic? Maybe I needed to apologize to her more times than not. I should have reached out to her more and maybe hugged her more. I should have told her how much she was loved and how much she was appreciated.
Maybe I should have prayed more and believed in forgiveness. Maybe I wouldn't have wasted so many years being bitter and angry towards her. I would have seen more good than bad and now she's very sick. I want to honor her in this show for her strength and persistence to carry on. She's the reason why I advocate for nutritious foods, getting adequate sleep, moving your body around, and over this overall wellness to optimize your brain. I posted a Mother's Day message on Instagram in 2019 and I paid tribute to my mama. I wanted to share it with you because without forgiveness, I would not be able to even speak these words from my lips.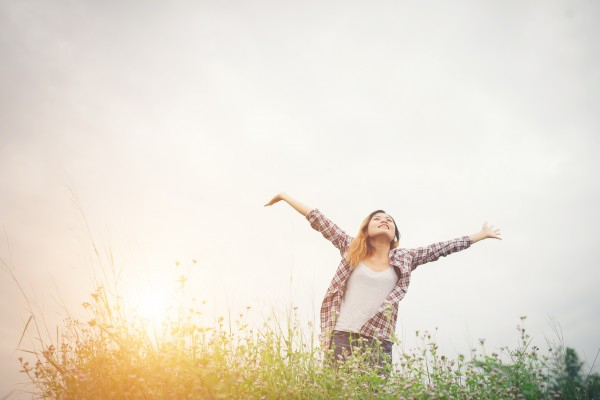 "Through mama's boldness, I learned to persist and go after what I wanted. Through mama's faith, I learned a love of Jesus and how much I needed to in him. Through mama's cooking and baking, I learned the selfless act of giving, the gift of hospitality, and building community. Through mama's friendships, I learned how to be a loyal friend and forgive. Through mama's thriftiness, I learned to be grateful for the little things of life and the meaning of survival, especially when I was a single mama years ago. Through mama's discipline, I learned what kind of mama I wanted to be. Through mama's sweet relationship with daddy, I learned the meaning of unconditional love and the art of dreaming."
Now, my mama is behind closed doors, locked up in a home because of COVID. Hopefully, we can visit her soon. She's not allowed to see any of her loved ones. I can't even imagine what's going on deep down inside of her. I know that there's a part of her that's still there, but she's not able to communicate because of her dementia. I can't help but think of each and every one of you who can't get to your loved one to hold them and kiss them and speak the words I love you or I'm sorry. I know it's a very difficult time for you and I am so sorry. You never know what life's going to throw at you. If you're at odds with her daughter or mother, I want to encourage you to pick up the phone, call your loved one and apologize, even if you didn't think you were in the wrong. It's amazing how words heal.
Open up your hearts to each other. Speak words of kindness and pray and forgive. Life is too short to carry on the bitterness and anger in your heart for years. I'm so grateful that mom and I had that special time together. Thanks are to God for a beautiful restoration story to speak life into others. Meanwhile, learn to love the unlovable. Catch the glimpses of opportunity to forgive and forgive with all your heart. You might have to humble yourself a tad. Be grateful for each other and pursue a life that matters, standing for something that's good in this crazy world we're living in now. Maybe there's someone you need to forgive.
That wraps it up. Thank you again for joining me and I'll see you next time in the same place so that you can continue to move forward, feeling alive and well, so that you can live your best life and be purposeful in your journey ahead. Feel free to reach out to me at Carrie@TheHealthyBrainPodcast.com. I'd love to hear from you and your story and your experiences. Let me know if I can help you in any way. Follow me on Instagram, @MyTexasTable, and @TheHealthyBrainPodcast for healthy recipes and brain tips. I'm sending you lots of hugs your way. I'll see you next time.
Important Links:
Love the show?

 Subscribe, rate, review, and share!
Join The Healthy Brain Podcast Community today: