Podcast: Play in new window | Download | Embed
Subscribe: Apple Podcasts | Android | Google Podcasts | Spotify | RSS | More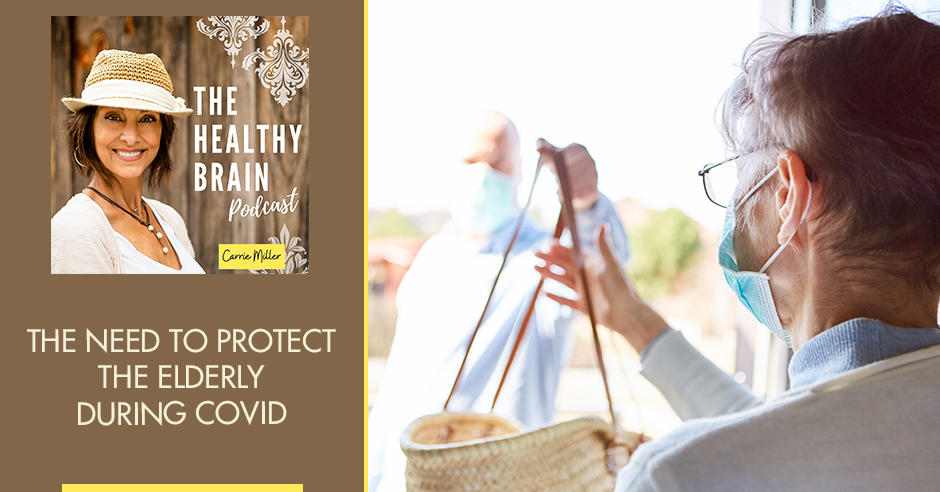 If you have a loved one in a nursing home or a long-term care facility, it's probably been about four months since you've seen or spoken to them. How are you, and how do you feel about this lockdown? On today's show, Carrie Miller talks about the unfortunate reality about there being no plan to open up or allow visitation of any kind anytime soon due to the COVID-19 pandemic. Particularly in Texas, which doesn't have a good reputation for strict regulations and long-term care homes, it's best to check in on your loved ones every once in a while. If you have any concerns or complaints about long-term care providers in Texas, you will find this episode helpful as Carrie provides some information on who to contact or direct your questions to.
—
Listen to the podcast here:
The Need To Protect The Elderly During COVID
I'm going to start by asking a sensitive question. If you have a loved one in a nursing home or a long-term care facility, it's probably been quite some time since you've seen or spoken to them. How are you? How are you feeling about this lockdown? I understand where you're coming from because my momma is behind closed doors in a home in Houston, Texas. My daddy visits her through a glass door almost every day and he longs for the day like you to see your loved one again. You might even be frustrated. Maybe you're waiting like we are here on your governor to give you a thumbs up and to let you know that they're working on a plan to open up or allow some kind of visitation so that you feel good about leaving your loved one in that home.
Let me give you a little insight. There has been no plan to open up or allow visitation of any kind to my knowledge. You say, "Carrie, are you talking no accountability?" That's right. In the great state of Texas, we don't take kindly to this no accountability behind these closed doors. We all understand this virus and how vulnerable our elderly is, but for some reason, Texas doesn't have a good reputation when it comes to strict regulations and long-term care homes. Why is that? Texas is refusing to release the names of long-term care facilities where residents have died from COVID because of a State Medical Privacy Law passed in 2001.
We know that there have been more than 300 deaths in these facilities. More than 40% of the state's Coronaviruses are linked to long-term care facilities according to an analysis of government data. Yet, health authorities have refused to name sites with known cases or even revealed the total number of infections across all centers. You can't tell us which centers and where are they? That's a problem, Texas. Why is there no accountability, Governor Abbott? When our family makes a call, say to mama's home to ask if anyone has gotten COVID, the response makes sense. It's always, "No. Everything's good here." Is it really? We have no way of knowing. No way of holding anyone accountable for their lies as they continue to hide behind the law.
Let me get this straight. You the customer, pays a so-called reputable company exorbitant amounts of money a month for your loved one to be cared for. Not cared just for, but cared for to the best of their ability. Yet, when you call to ask any question, you're given the runaround and lied to. Does that make any sense to you at all? It is downright inexcusable. When we ask a question about our loved one and locked down behind closed doors, we want answers. We want callbacks. That is the professional way of doing business. Let's get back to opening the doors with maybe some caution. Governor Abbott can hold large meetings in his big conference rooms with no masks and no social distancing. The pictures are all over the internet.
Your loved ones need you more than ever right now. It's nice to check in on them every once in a while.
Click To Tweet
Long-term care facilities can have a revolving door of caregivers who go home to their family members who might or might not be exposed to COVID. There are instances where caregivers are fired and new ones are hired. How can they guarantee us that no one has COVID? These homes bring in specialists and extra care for certain residents, but yet, there's no plan in sight for a spouse to see his loved one again in an isolated room. Who is advocating for your loved one as you patiently wait? Who's making sure they're properly fed, bathed, and treated with dignity? It's nice to check in on them every once in a while.
Are there antipsychotics freely given out? Most of you may be aware, but if you're not, there is a black box warning on antipsychotic prescriptions given to the elderly. Those suffering from Alzheimer's, vascular dementia, and any other forms of dementia in 2008, the US Food and Drug Administration mandated that antipsychotic drug manufacturers add black box warnings to labels because of the link found between the antipsychotics and an increase utility risk in elderly dementia patients. The Texas joint position statement on the Texas Health and Human Services Commission website, which is HHS.Texas.gov reads the following, "Alzheimer's disease and other dementias are incurable illnesses and that eventually become terminal conditions if the patient does not die from another cause first. As the disease progresses, these individuals will experience increasing cognitive impairment. They also exhibit behavioral symptoms such as paranoia, suspiciousness, and agitation. Additional symptoms may include day terrors, self-harm behaviors, and aggression towards others. In most cases, antipsychotic medications should not be the first line of treatment for dementia-related behaviors. Antipsychotic medications have been found to have serious health implications for older adults with Alzheimer's disease and other dementias, including increased risk of death."
Be aware. Research for yourself. Don't take my word for it all. Your loved one needs you more than ever. Research suggests that the 2.5 million vulnerable individuals in these settings are at much higher risk for abuse and neglect than older persons who live at home. They are particularly vulnerable because most of them suffer from several chronic diseases that lead to physical and cognitive limitations and they are dependent on others. Some are unable to report abuse or neglect, or they're scared to report because maybe they're thinking that it may lead to some kind of like retaliation.
My mama, who was diagnosed years ago with dementia, has been in four homes in the past years. My family is familiar with the neglect and abuse from assisted living and memory care homes. Not to mention the abuse from the medical professionals who continue to put her on a cocktail of prescription drugs, totaling seventeen drugs a day. She was on her death bed and if you would like to hear more about her story, read episode one, once you stand with me and other families along with 60 State lawmakers and thousands of Texans calling for Governor Abbott to open these facilities for at least limited family visits. It's time to get on the phones, emails, share all over social media that are most vulnerable here in Texas need our help.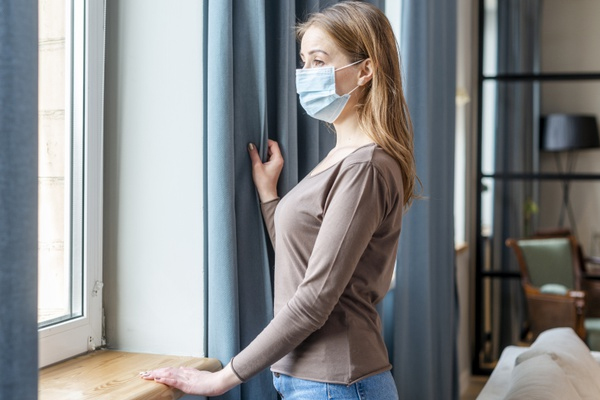 Seniors or families with complaints about long-term care providers in Texas can contact DADS at (800) 458-9858 or e-mail CRSComplaints@dads.state.tx.us. DADS has the authority to investigate these complaints. If you suspect an act of abuse, neglect, or exploitation, you're required by law to report it. If the victim is in a nursing home or assisted living facility, or is in his or her own home and using a home health agency, call the Texas Department of Aging and Disability Services at (800) 458-9858. Otherwise, call Adult Protective Services at (800) 252-5400.
It's time for Texans to rise and demand answers to our questions. Go bold or go home. We're not playing this game any longer. Our elderly depends on us. Governor Abbott, what are you going to change to protect our loved ones? Father, I pray for those who've lost loved ones to COVID. I pray protection for our loved ones in their homes. I pray for our government officials to open their eyes to the truth and carefully look at alternative options to keep family members connected with their loved ones. In Jesus' name, Amen.
Important Links:
Episode one – Why You Seek Unconventional Medicine to Battle Dementia
Love the show?
Subscribe, rate, review, and share!
Join The Healthy Brain Podcast Community today: